Today I have two terrific shots of one of the trains at Knott's Berry Farm, circa 1963.
The little boy with the foreground is begging his folks to ride ol' number 41. Doesn't it look wonderful? It still blows my mind that the tracks go right through the park, with guests crossing in front of the train. As far as I know there has never been an accident, so they must be doing something right.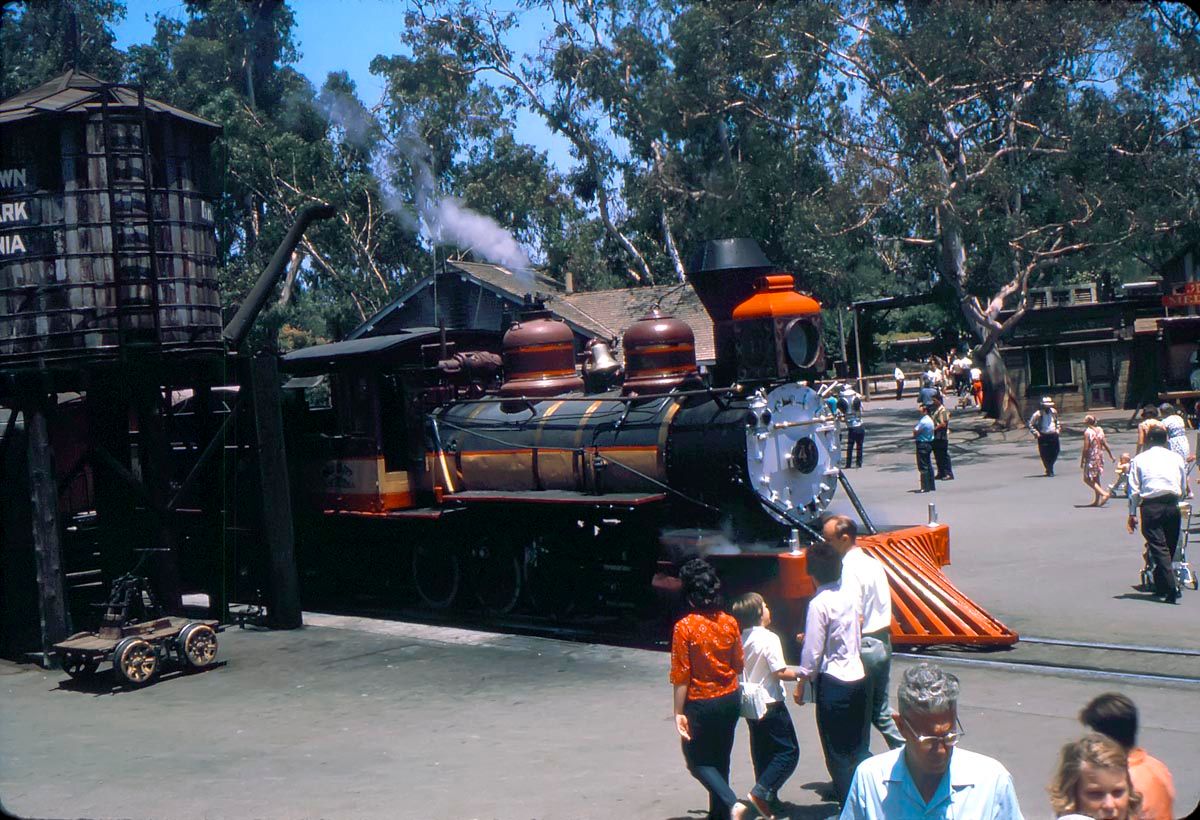 I like this shot even better! It's taken from the other side of the tracks. Which side is the wrong side? As always, vintage photos are full of beautiful trees, giving Knott's a more rustic appearance. Looks like it was a busy day (it was July, after all), and the milling crowd ads a lot of life and interest to the scene.