I've got two views from 1956 for you today, featuring Fantasyland.
This first one is a nice shot of the new Skyway, and the Chalet that is nestled so nicely in those miniature Alps. Sharp-eyed viewers can see the "picture book" billboard that heralded the arrival of this new attraction that would take you directly to Tomorrowland.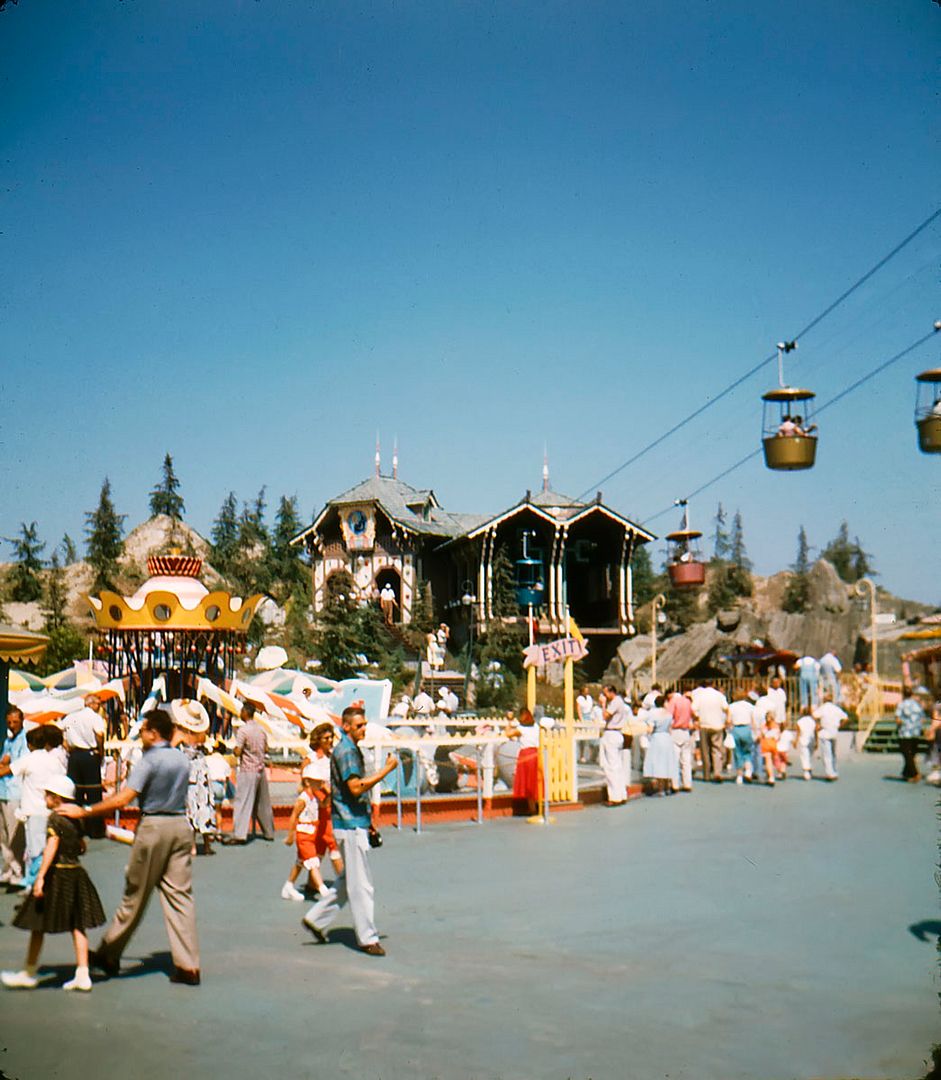 Monstro and Storybook Land; The ride doesn't appear to be in operation - nobody is in line or buying tickets at the little lighthouse ticket booth, and I don't see any canal boats in the water.