I have three nice photos from Frontierland; they're all a little on the dark side, but still worth a look.
This sign tells the story of the Indian Village (see a slightly better shot of the sign
here
). Once the Indians of the Pacific Northwest were represented in the village, this sign would have been obsolete. There's another sign in the distance with info about the birch bark lodge nearby, which you can read about
here
.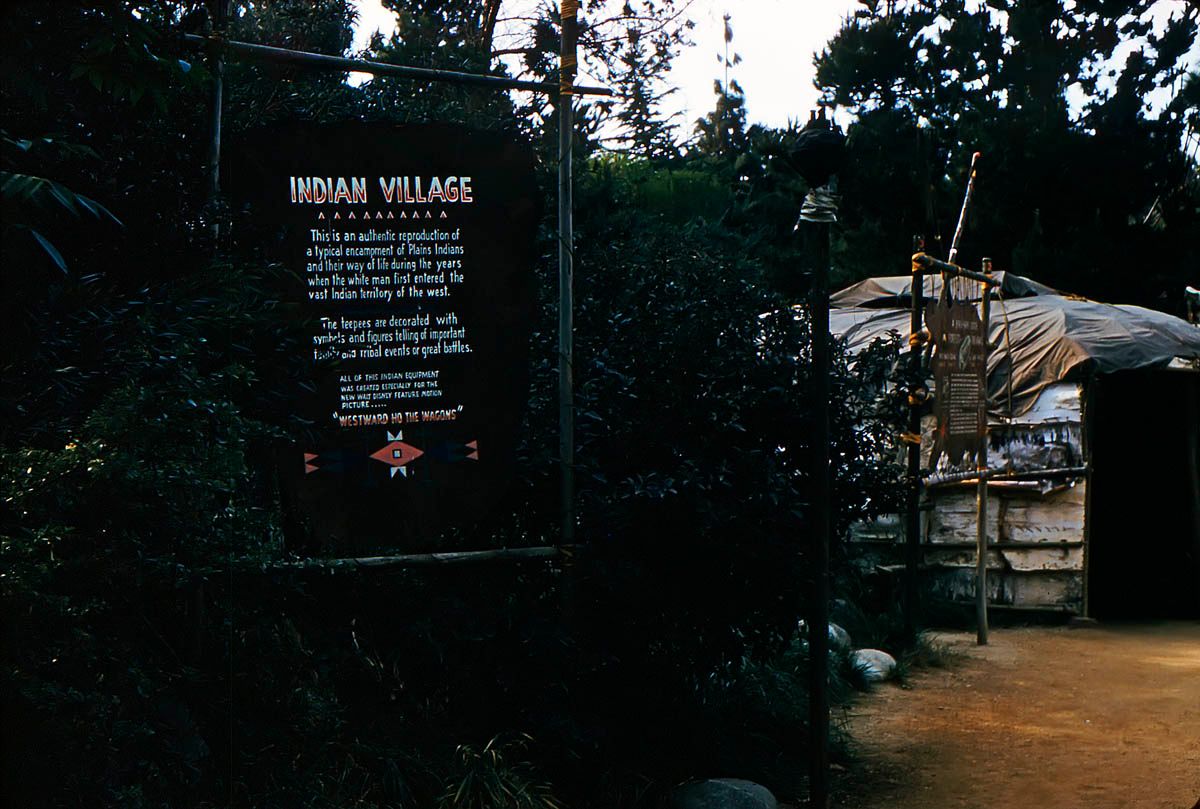 Another sign, in the form of a shield, tells the story of the burial ceremony:
AFTER DEATH, A BRAVE'S BODY IS WRAPPED, PLACED ON HIGH POLES AND FACED TO THE EAST...
THE TALL POLE IN FRONT REVEALS HIS LIFE STORY...THE SCALPS PROVE HIS COURAGE IN WAR... THE BUFFALO SKULL SHOWS HE WAS A HUNTER... ON THE GROUND BELOW ARE HIS WEAPONS AND TOOLS.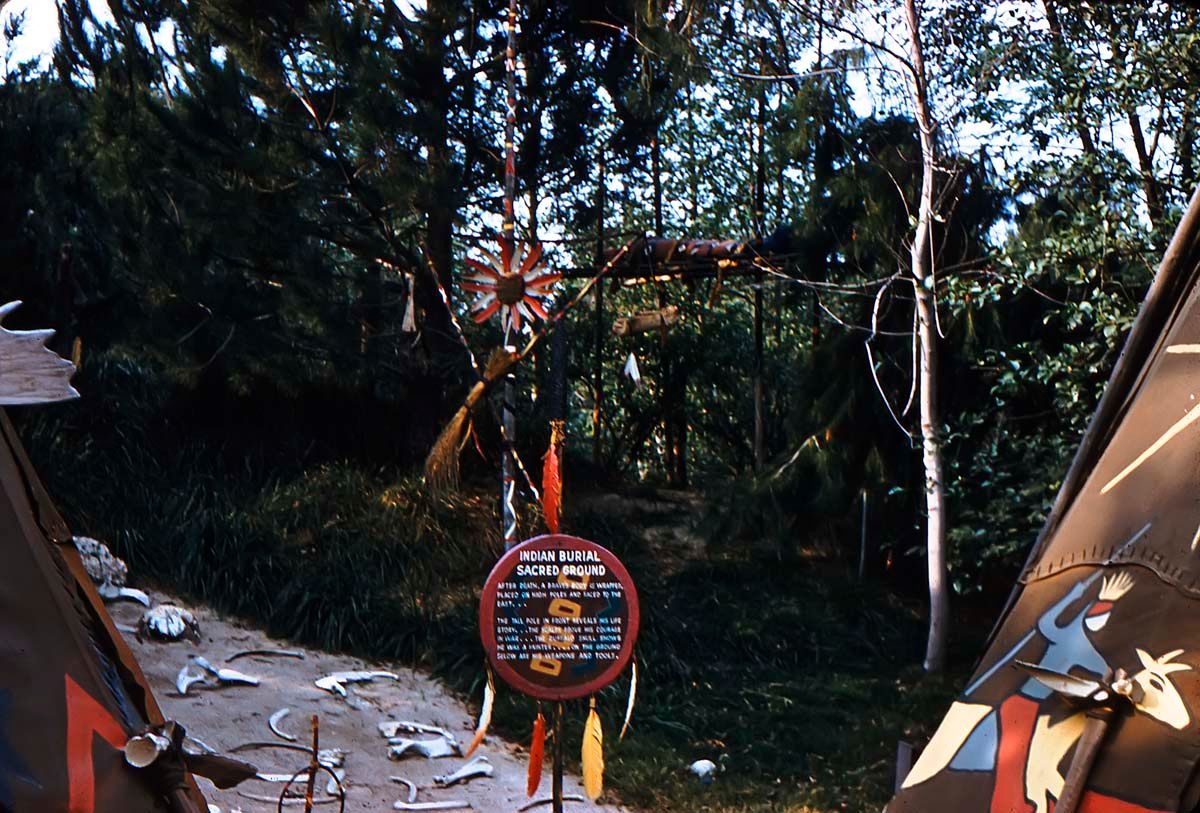 I like this photo of the Friendly Indian Village as night approaches. As you can see, the industrious Indians continue to work until the very last sunlight is gone. The shiniest boy in the world still stands on his upturned canoe, as well. You can see a tiny red light to the right, presumably part of the signal system for the Disneyland RR.