Today I'm featuring some photos of the United States Pavilion from Montreal's "EXPO '67".

This geodesic dome was designed by none other than Buckminster Fuller. It measured 250 feet in diameter, and was 20 stories tall. I wonder if any of them were scary stories? To the right you can see the wing-like U.S.S.R. pavilion, which was the most popular at the fair. The US Pavilion was only the third most popular. I blame myself.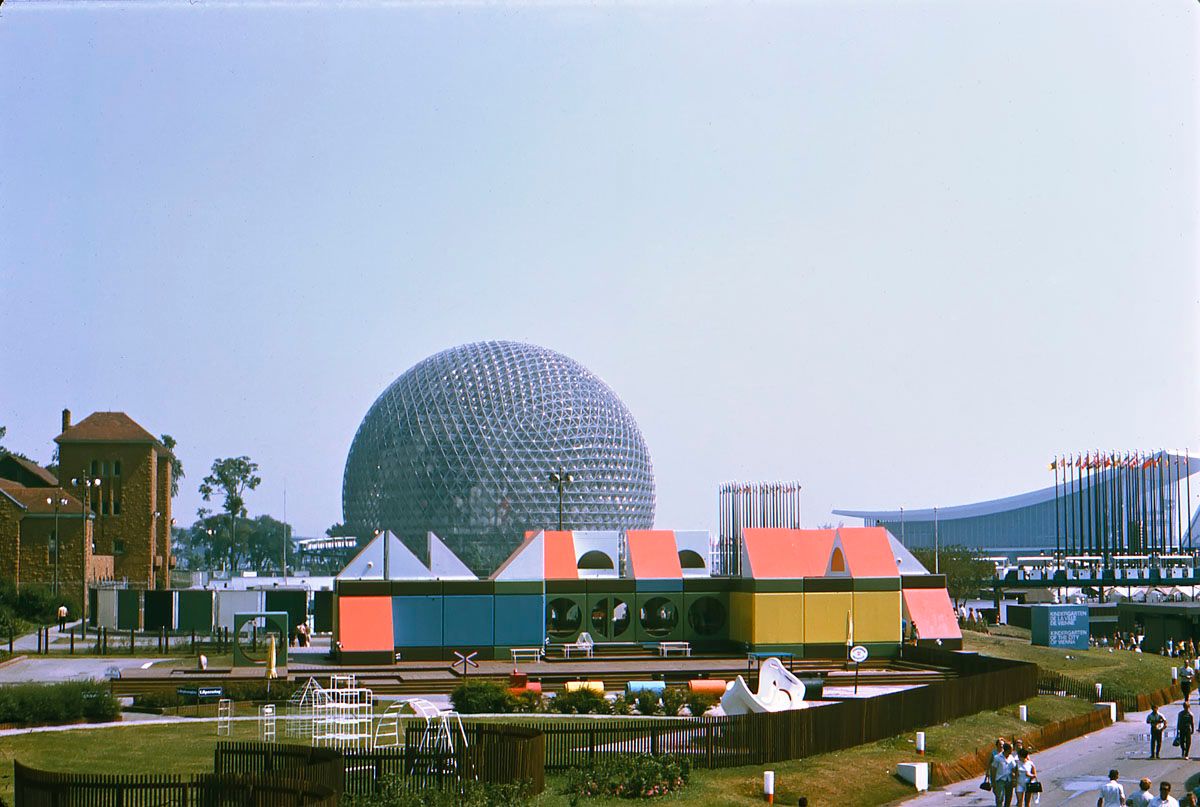 Here's another nice shot, with the "Minirail" in the foreground. The Minirail passed right through the dome of the US Pavilion, providing riders with a preview of what was inside. Kind of like the Peoplemover at Disneyland, oui?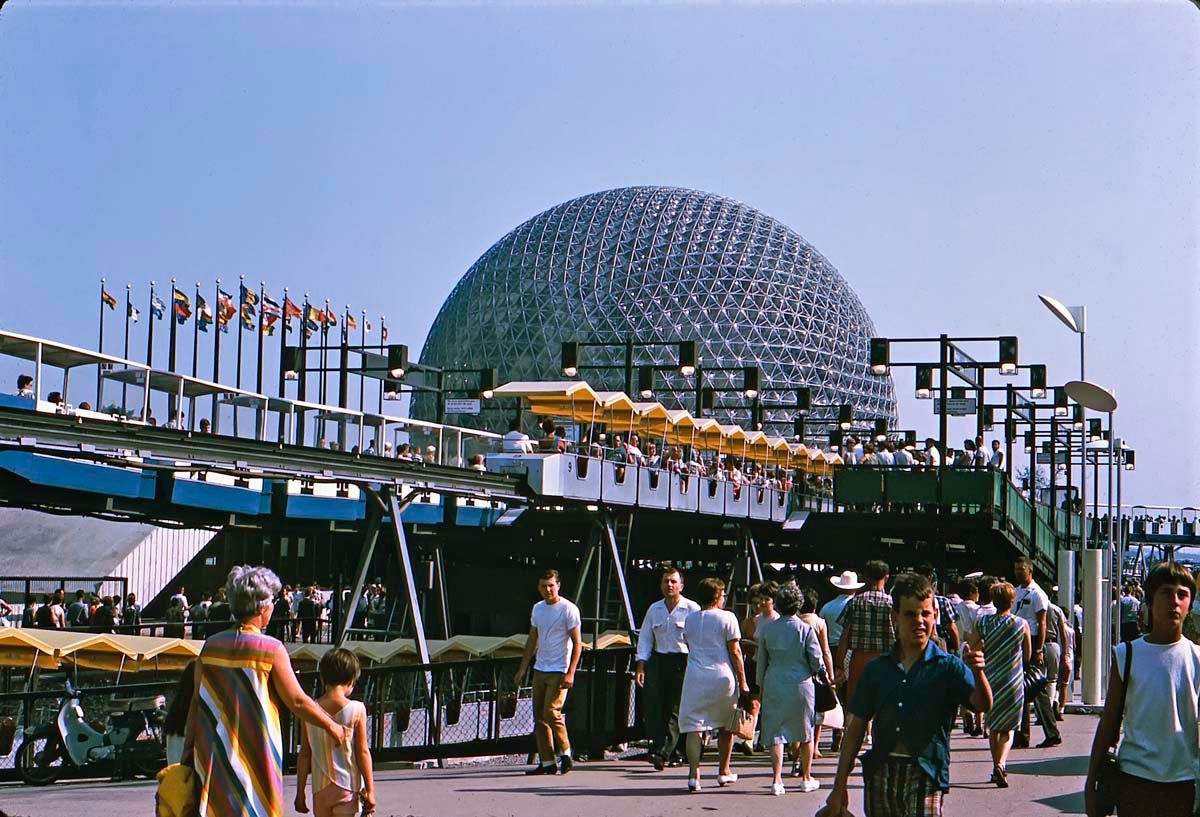 Inside the impressive dome, there were "six levels of exhibits, connected by escalators ...based on the theme of: "Creative America - the positive use of creative energy". The exhibits included everything from American Folk Art and Elvis Presley's guitar to NASA's Apollo Space Capsule and Lunar Excursion Module." I would have loved it!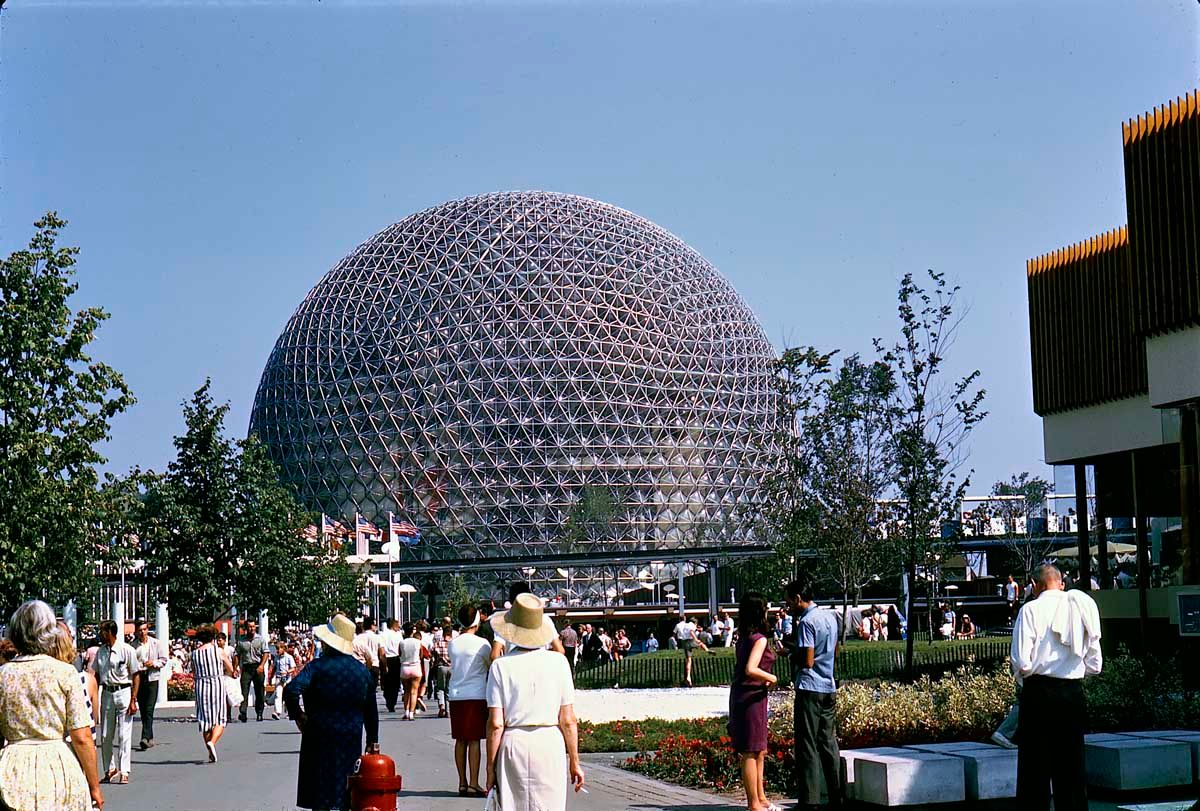 Apparently the pavilion was rather popular with everyone except Americans! They thought that the exhibits gave the impression that the US was all about movies, crazy Pop Art (Warhol, Lichtenstein, etc), toys, rock and roll, and other things that seemed frivolous.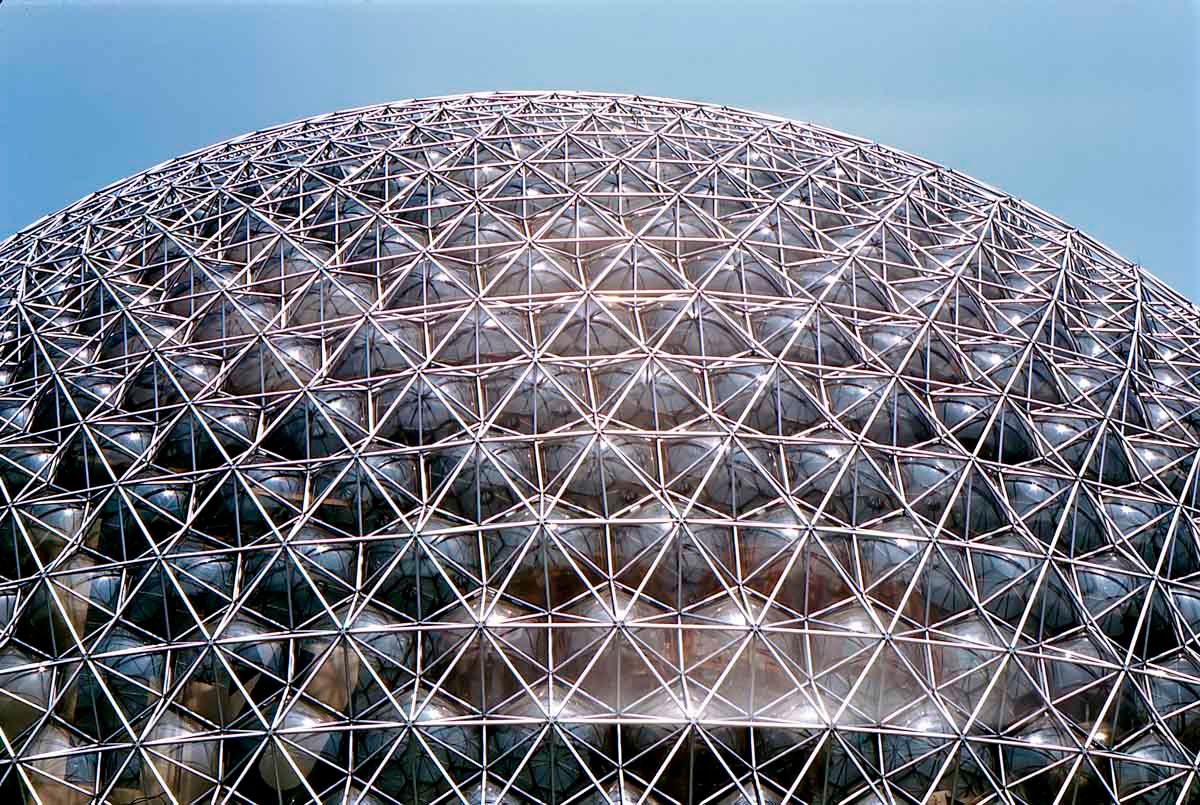 The next time we visit Expo '67, we'll see some of what was inside the dome!