Today I have a few vintage photos from Storybook Land. Here's Monstro, in his original (pre-blue) incarnation. This is much closer to the movie Monstro than the cyanotic version you'll see there today.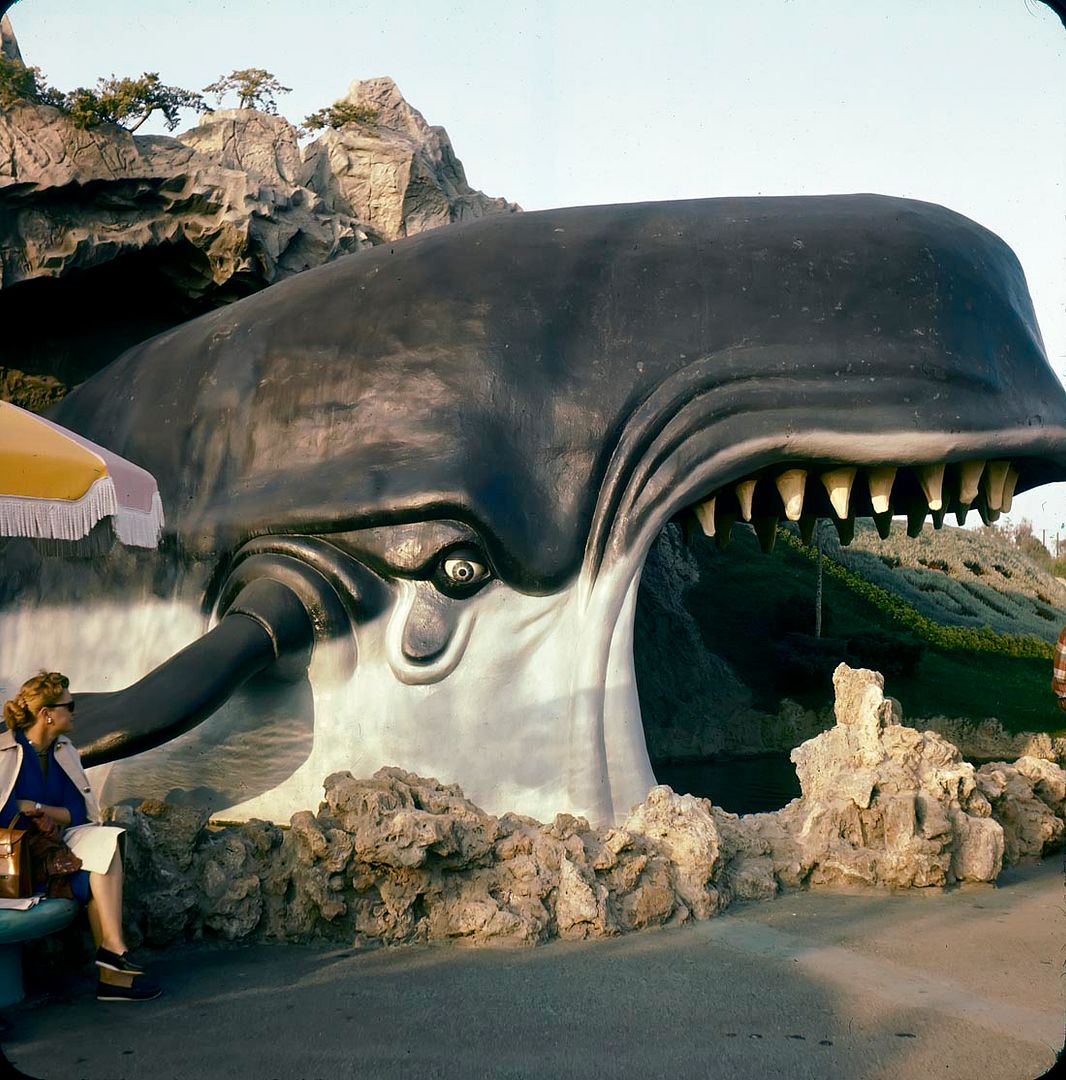 This charming church is part of the village where Alice lived (when she wasn't cavorting around Wonderland). I like the detail of the tiny graveyard and tombstones; somehow it makes my brain think about the generations of people who lived in that village years before, and who (whom?) are now gone and buried. Even though it's just a model! Crazy.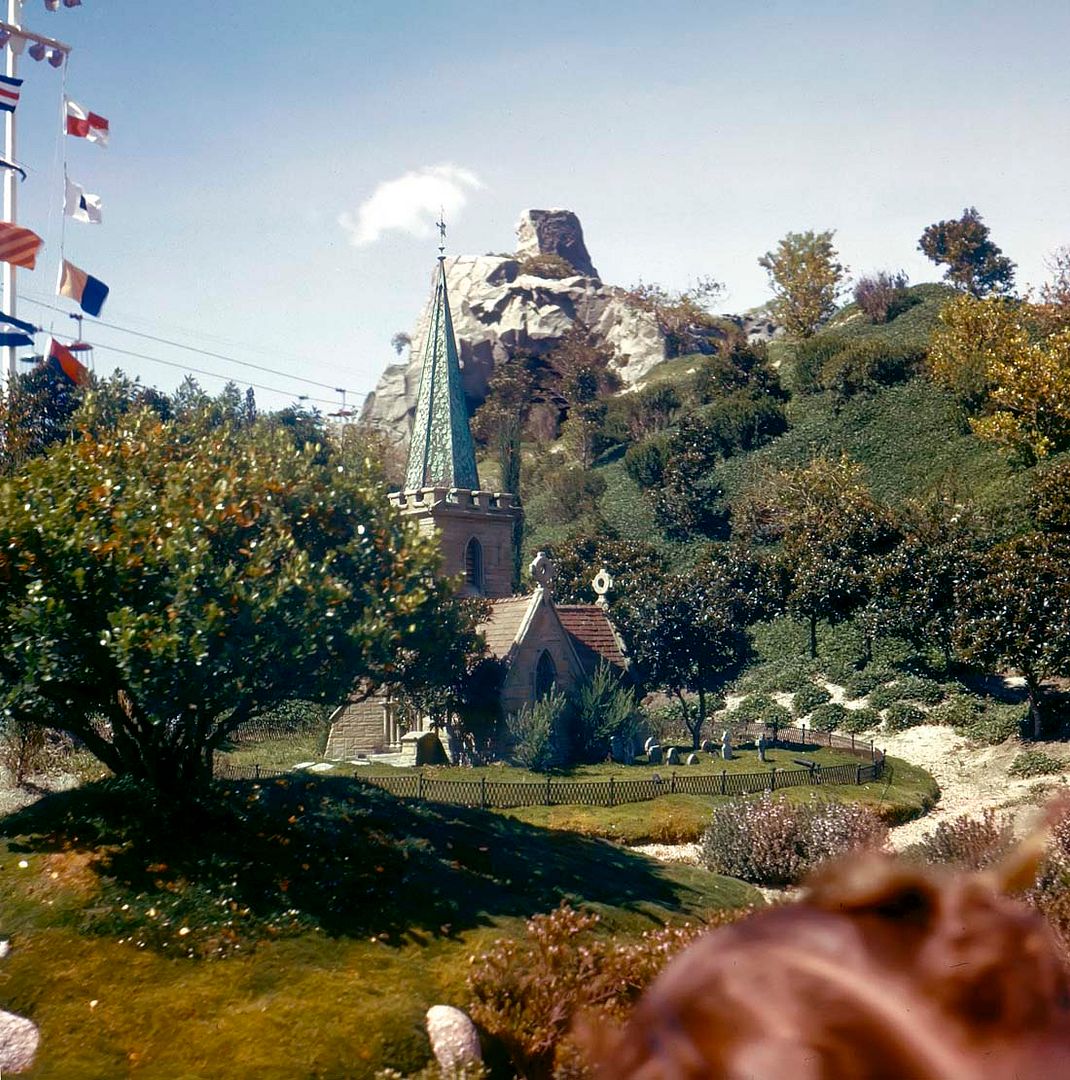 And finally, a pre-Matterhorn look at Geppetto's village. There's his workshop, right by the water. In the movie, I think his shop was depicted as being at the end of a winding street, but this way you can see the tiny toys in the window.