Today I'm posting what I think are the last photos from a bunch that I've been going back to for years. Most recently, we saw these.

This time we get to see two photogenic kids aboard the Dumbo attraction. I like how dad managed to get the kids clearly while the rest shows some nice motion blur. Come on kids, make Dumbo soar higher! Don't just scoot along the ground like that.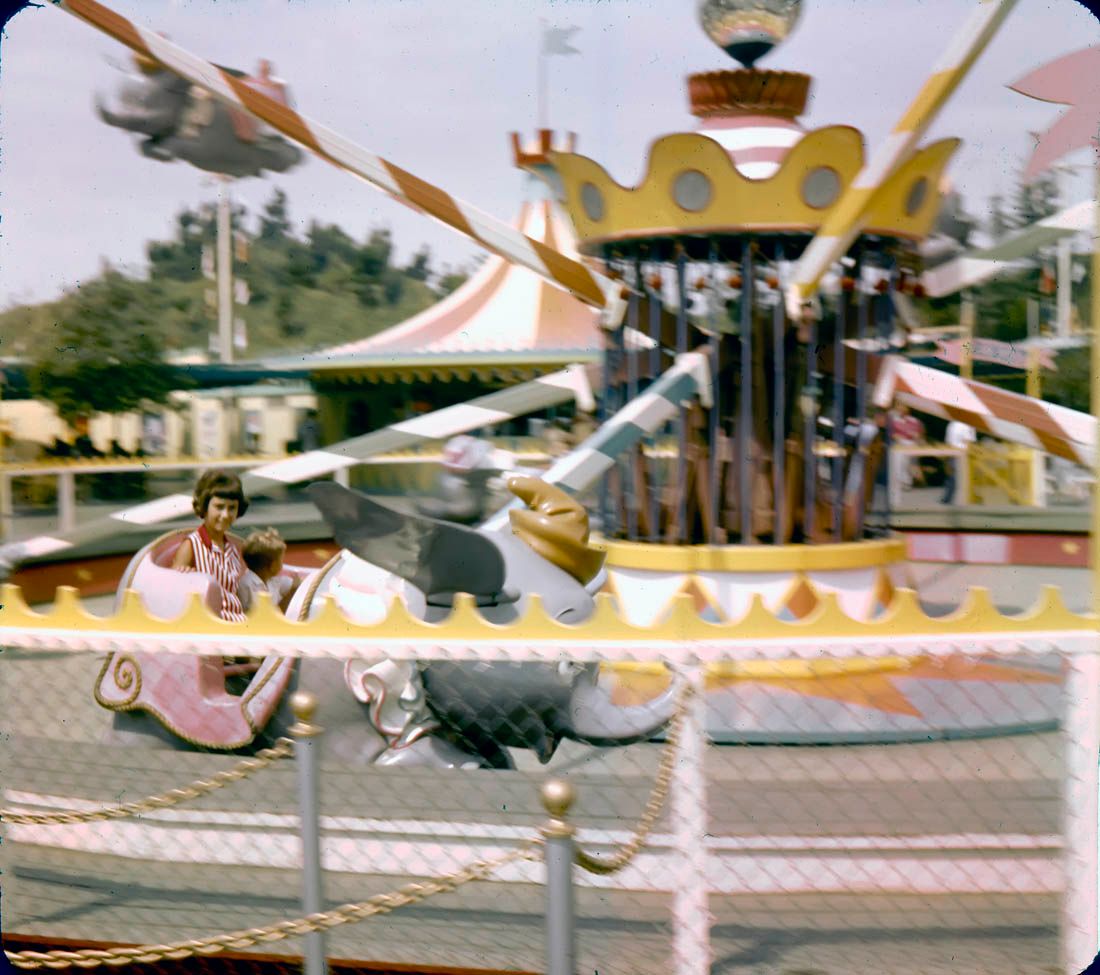 Hey look, there's the Casey Jr. Circus Train! It's hard to believe that the north border of the park was just past Storybook Land back in those days. Notice Dumbo's hinged ears.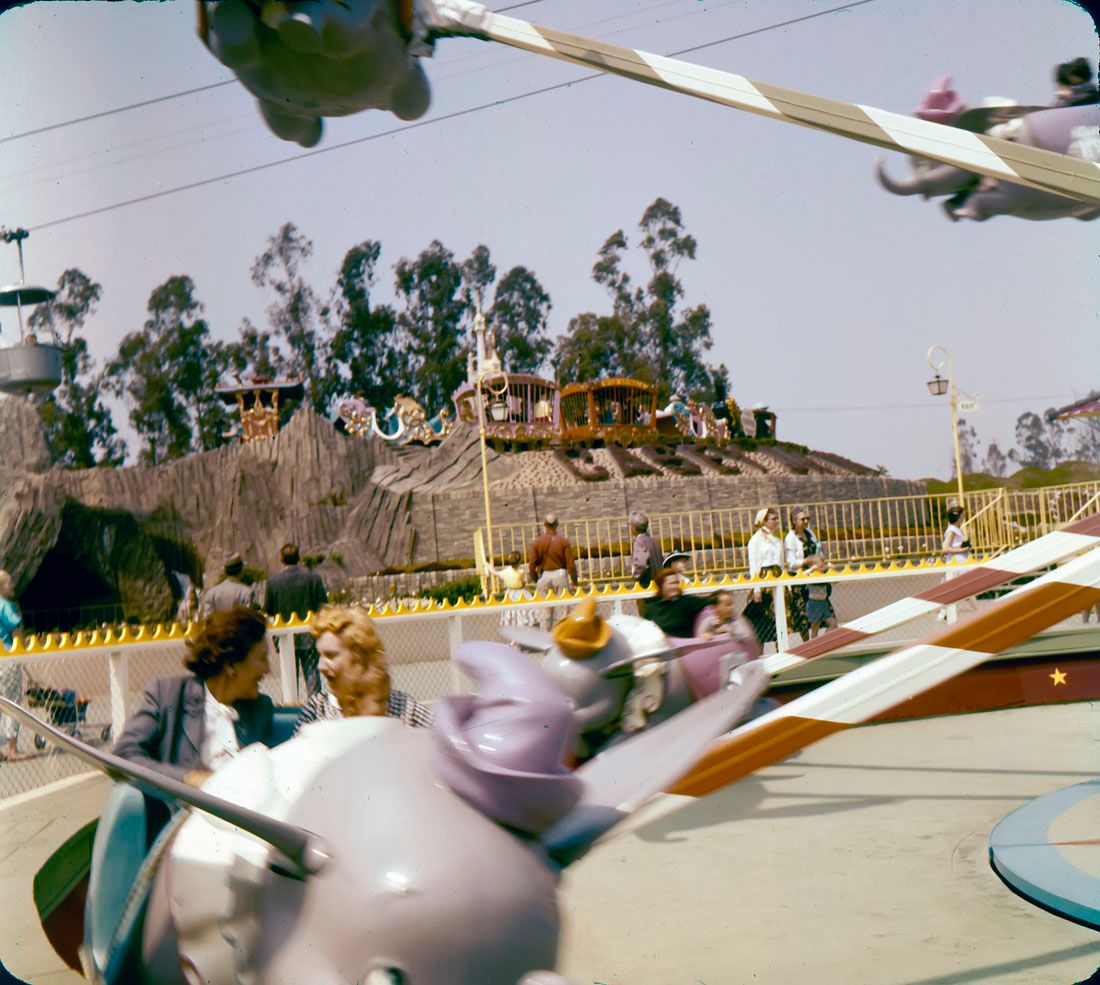 See how nice big sister is? I'll bet she grew up to be a great mom. I see a few attraction posters in the distance. Skyway - Space Station X-1 - Alice in Wonderland - and the Disneyland Hotel.