I seem to have a lot of scans from the '64 World's Fair that aren't the most stunning images in the world. So I'm posting five of them here just because.
Looking past the "Sermons for Science" building, we see the Eastman Kodak pavilion and its giant color prints. On the horizon to the right you can see the Aerial Tower Ride...
"Four gondolas, each seating 15 people, rise to the top of a 120-foot tower for views of the Fair".
There was also a snack bar at the base that served Belgian waffles. Seriously.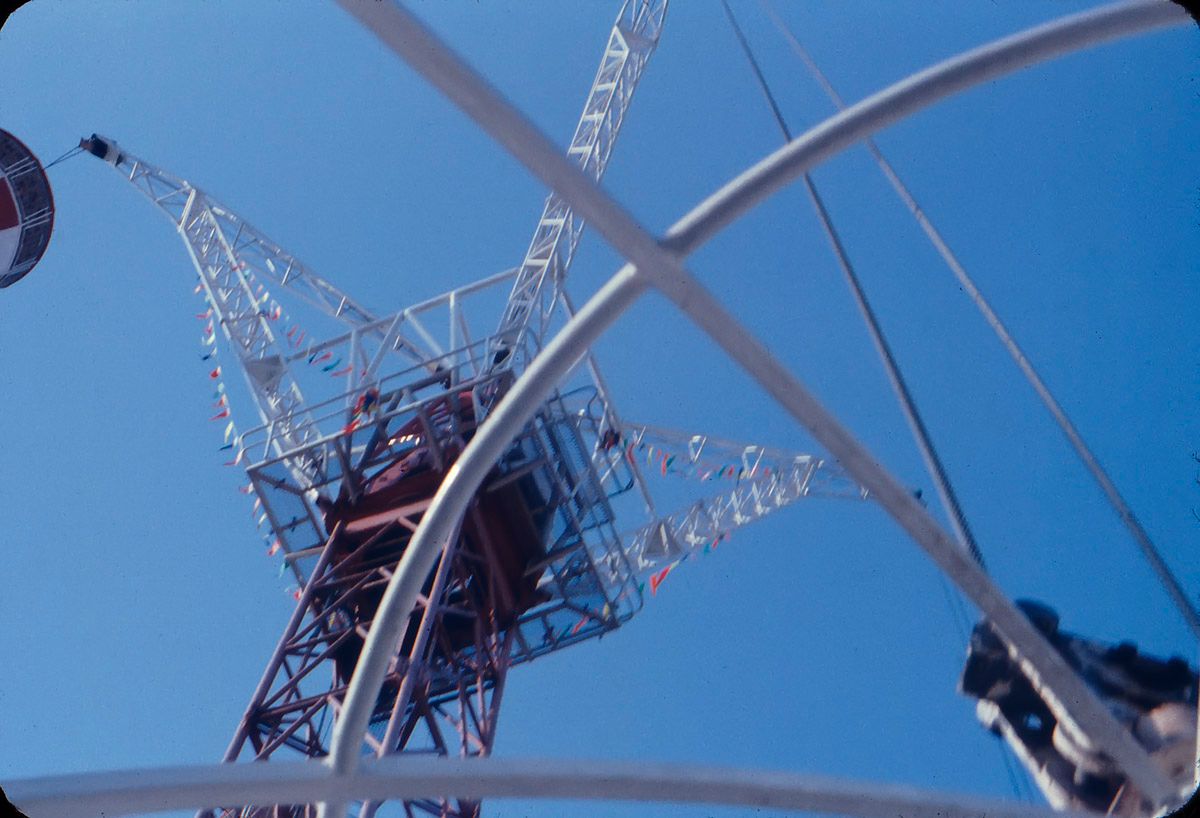 Hey look! A picture of the Unisphere. We've never seen one of those before. This one looks like a postcard.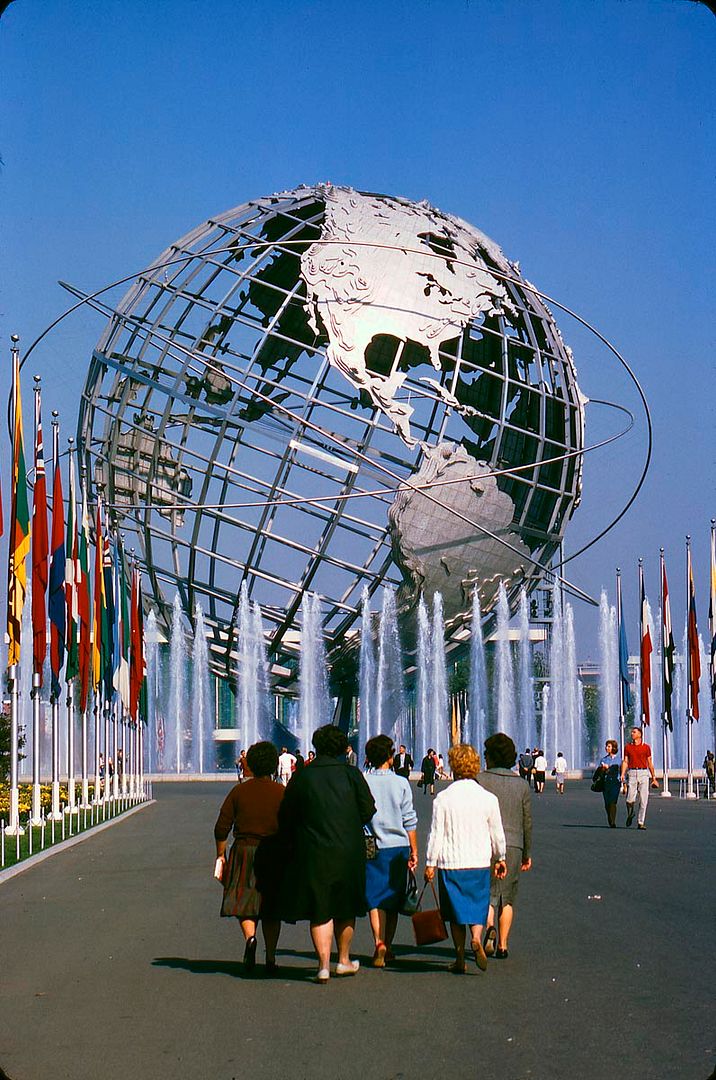 Here's another general view, with the New York State Pavilion in the background, one of those inflatable egg-cluster snack bars, and the American-Israel Pavilion.
"Various aspects of the Holy Land and its people come to life in this privately sponsored pavilion. A shopping mall and snack bar lead to an open-air cafe."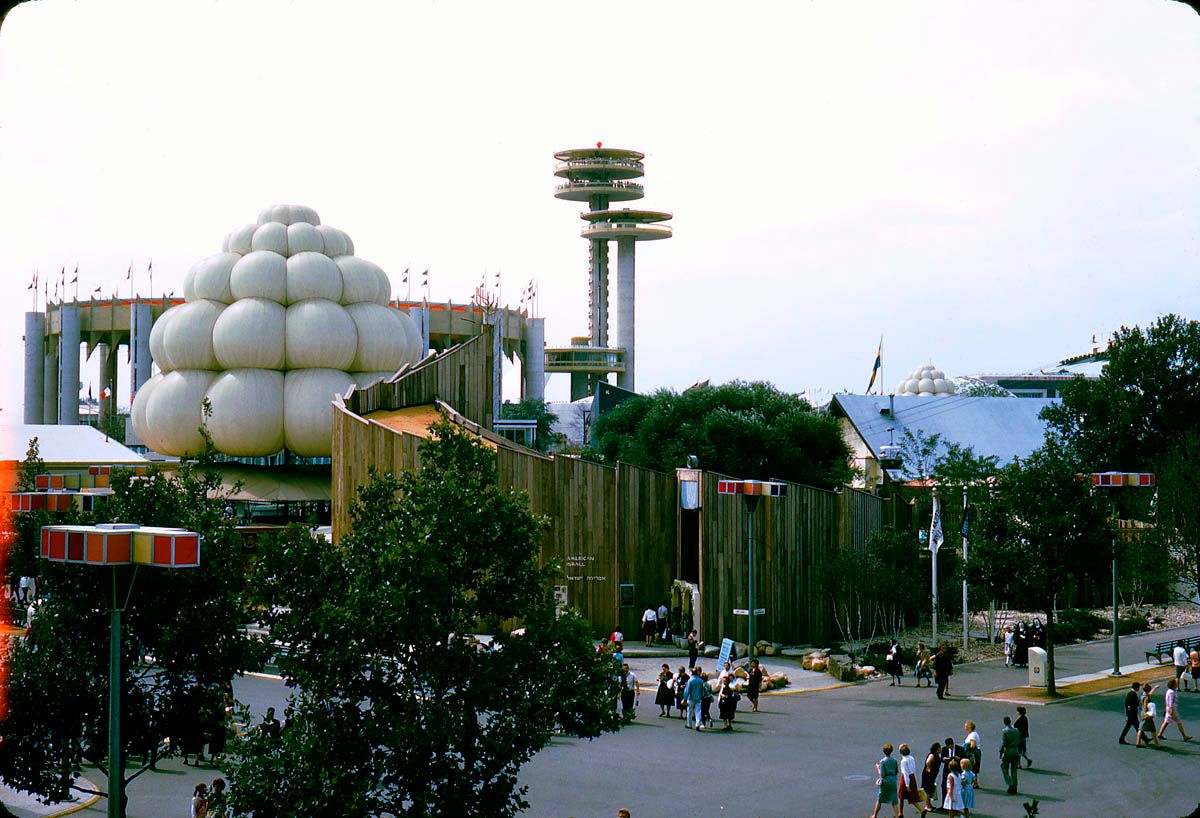 This appears to be an interior of the
United Arab Republic
pavilion. Notice the map of the Red Sea and the Nile River in the background. The display of textiles in the center has a very "Rollie Crump" look to it! In the foreground is what I believe is a model of the Aswan High Dam:
"On exhibit is a scale model of this massive irrigation and electrification project, which will turn two million acres into fertile farm land. Another display illustrates the international effort now underway to move and reconstruct on high ground the famous Abu Simbel temple threatened by the dam's artificial lake."
What, no snack bar?