Note: Thanks to Mike D. (not the Mike D. from the Beastie Boys) and to TokyoMagic! for alerting me to the fact that I posted these images the wrong way around. Yes, they should be flipped (or is it flopped?). I am way too lazy to go back and fix them, but this way you at least will be forwarned.
The mighty Matterhorn has been around for over 50 years, and there has never been anything else like it. Here is a series of 3 photos from 1960, when it was still brand new.
First we have this long shot, with 2 bobsleds visible (can you find 'em?)....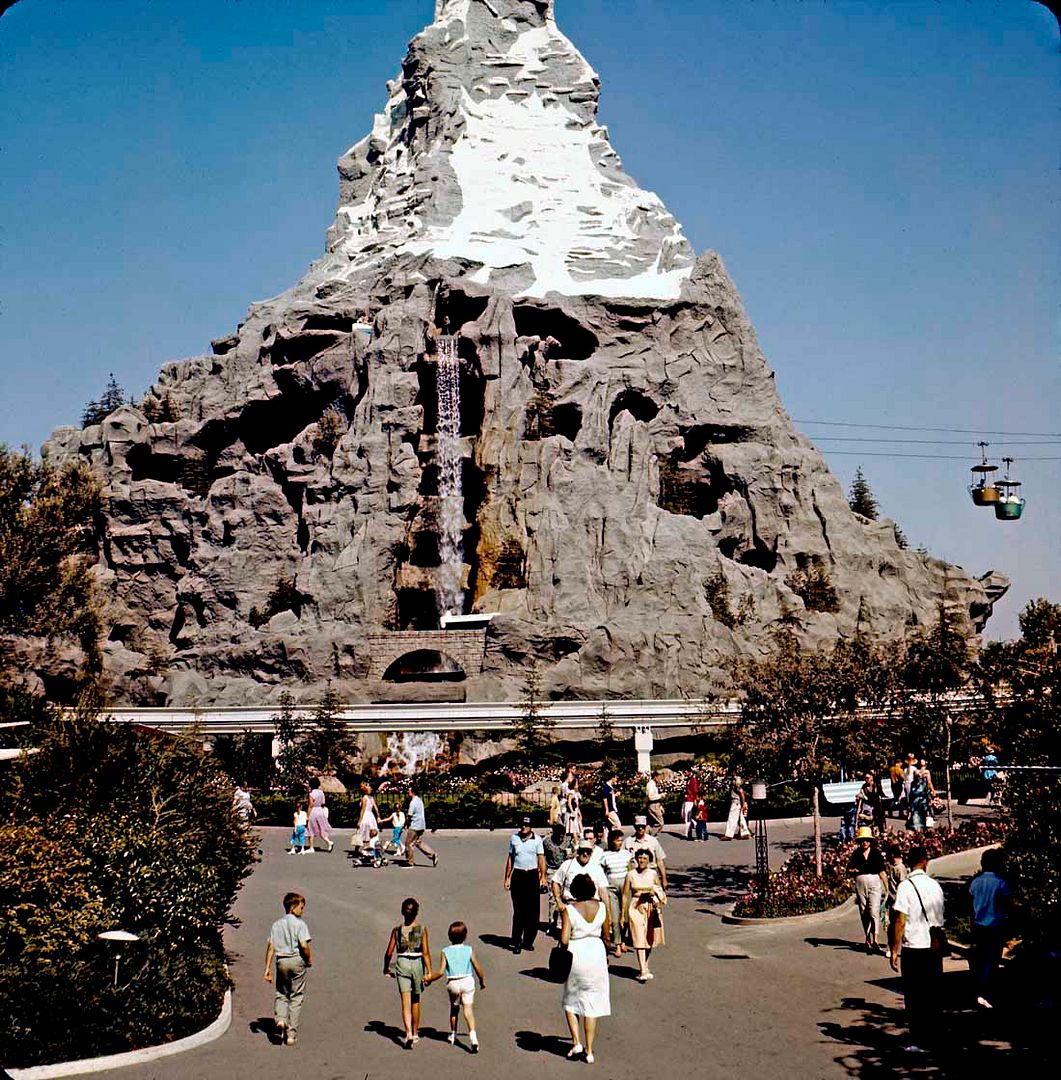 ... and now, we're just a
liiiittle
bit closer; this time the red Monorail makes an appearance. It looks like it's giving that yellow bobsled a kiss (awwwww!).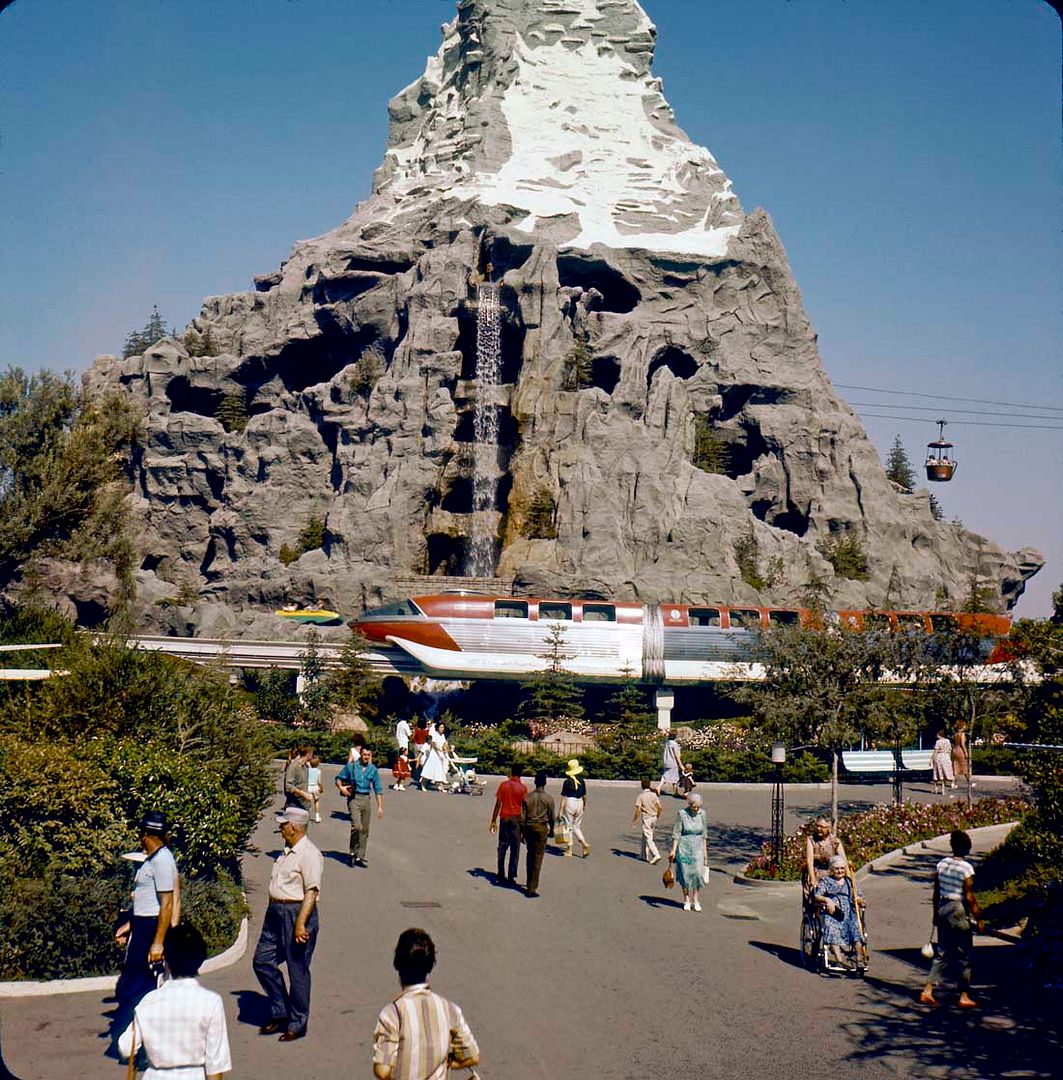 And finally, closer still; the family poses in front of the man-made mountain. See that girl peeking out from behind the other girl, over to the left?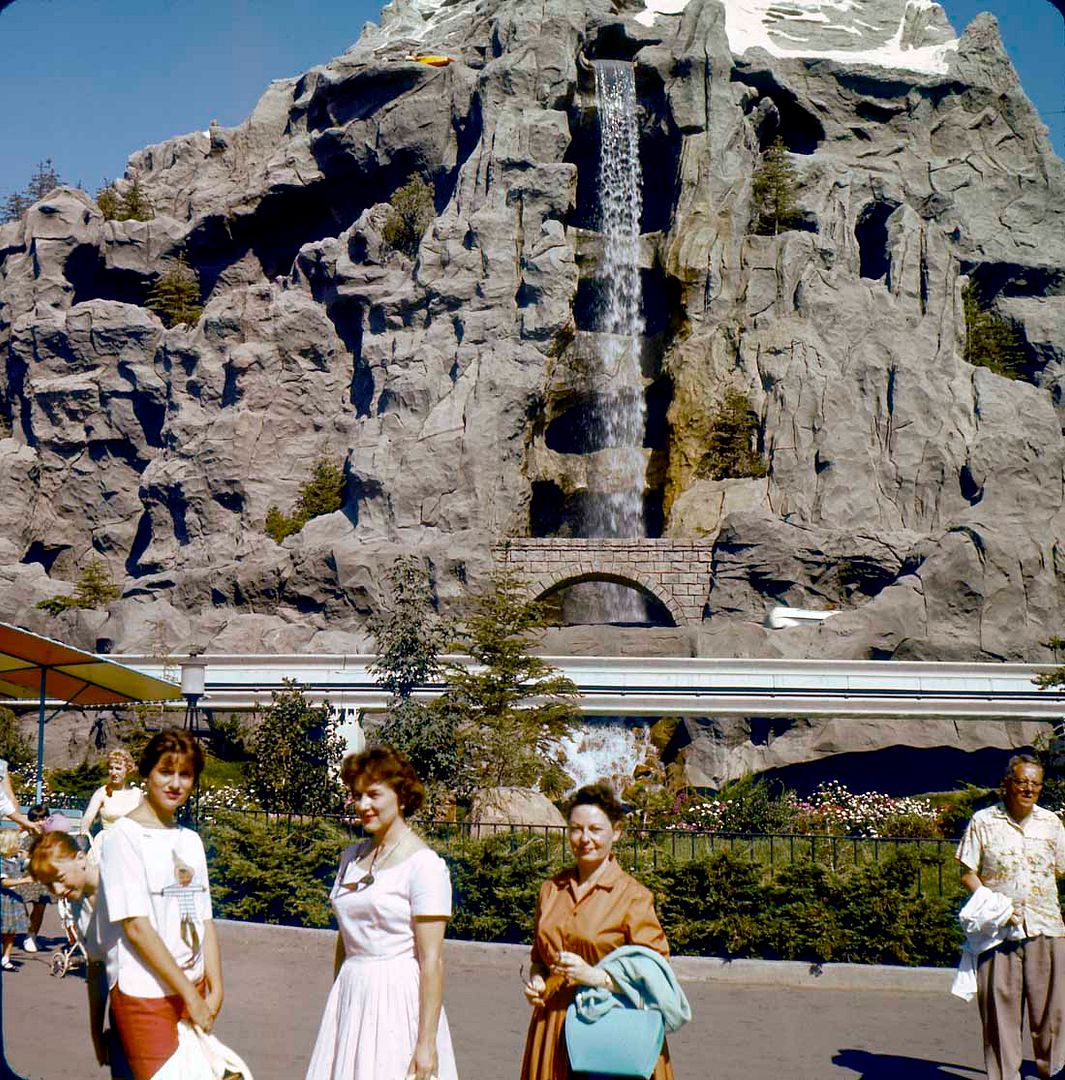 Well, we've seen her
before
, only a few years younger. And we'll see her at Disneyland again, only more grown up!