I have a couple of stereo views of Main Street to share with you. Well, they're stereo to me, anyway. Don't worry, you're not missing much.

Here's the Plaza Pavilion, looking neat and tidy. Unless you happen to notice that ladder on the roof. Which I don't. All the gingerbread detail really adds to the sense that this is a nice place to eat. Who else is suddenly in the mood for gingerbread?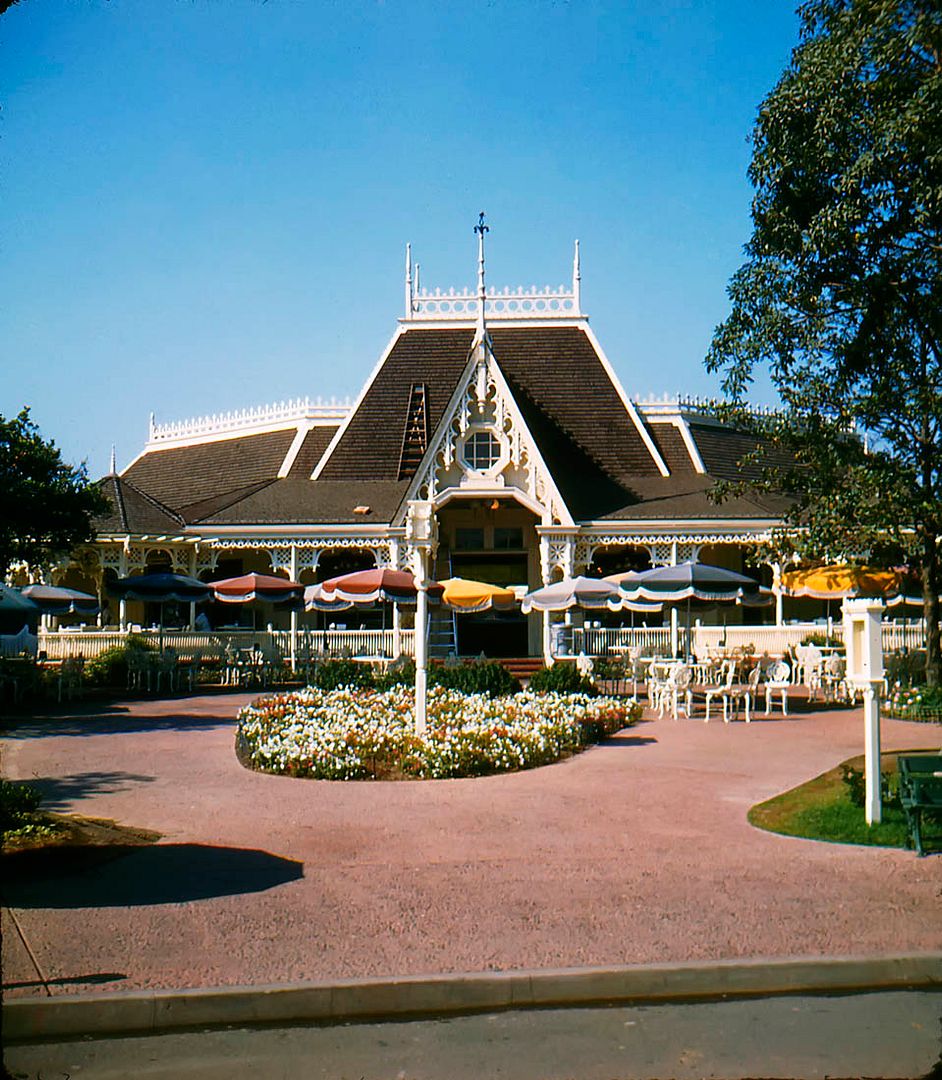 The Horse Drawn Streetcar actually employed two adult men. One to drive, and one to glare at the passengers who dare to stand up, like that girl. Luckily, she was promptly beaten and then ejected from the park. They warned her to stay seated...