Welcome to Corriganville! We're in glamorous, exciting Simi Valley, and visiting a real movie ranch where countless westerns for TV and movies were filmed. Won't you please check out this post from eons ago? Then you will be hep to the jive.

I believe that this frontier town was known as "Silverton". You could expect to see stunt shows, gunfights, and other mayhem during your visit.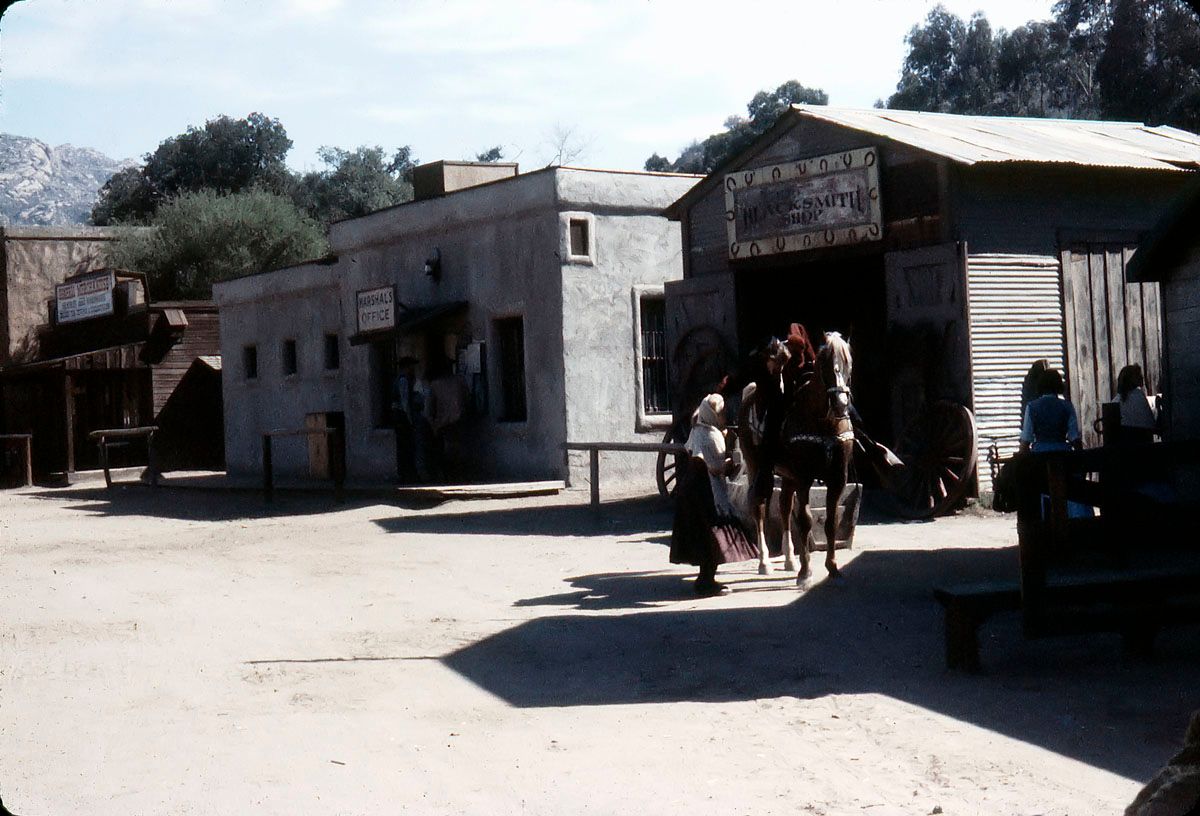 Those rocky hills are a familiar sight to me, and to anybody who drives highway 118 on a regular basis. I'm trying to figure out why this building has an upper balcony/deck, and yet there is no second floor or apparent way to get to the thing. Nevertheless, I'll bet more than a few stunt men fell off of it, mortally wounded by blanks.



This ranch house is just oozing frontier charm with its crooked windows and faux-adobe construction.



They must have spent at least $1.98 on that sign for Boot Hill! Pious folks were buried right along side horse thieves and other varmints.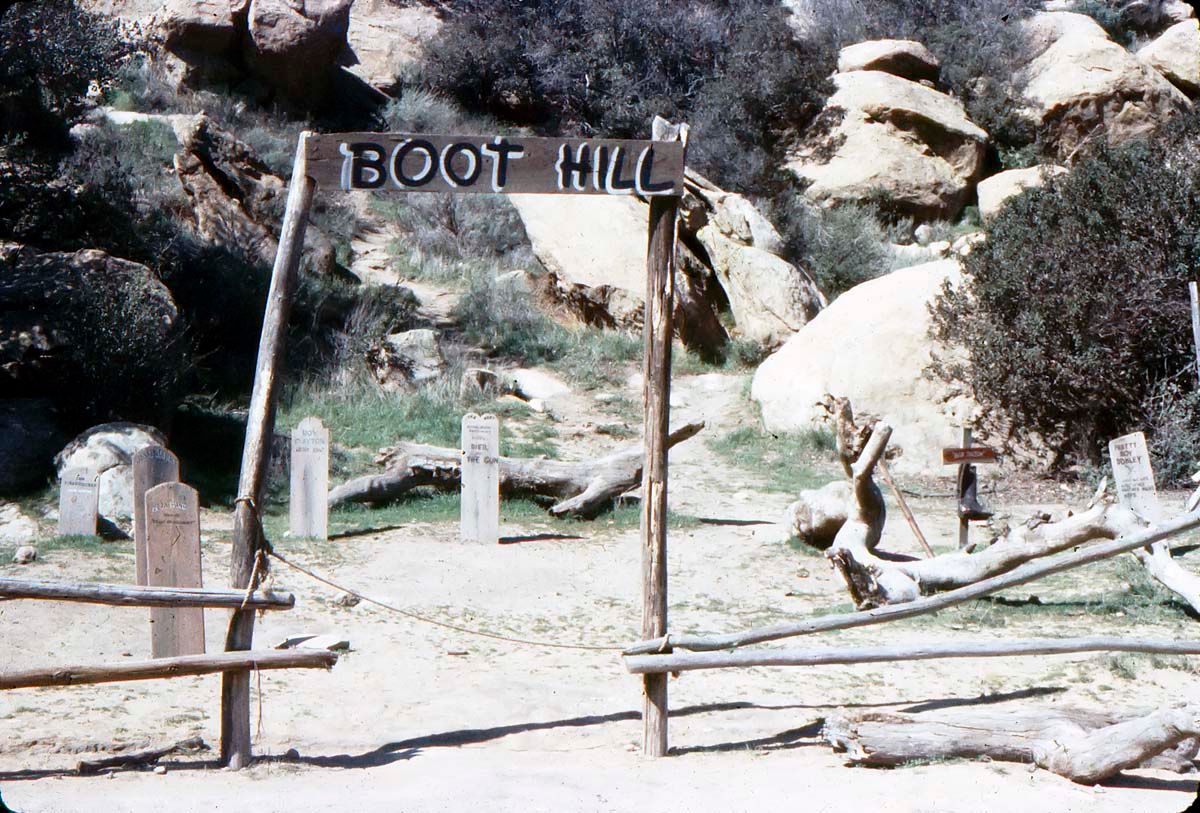 Gram and Gramps are having a blast. I can tell! But they are from the midwest, and their emotions run deep.



See, I told you; look at Grandma's smile. She's even wearing a souvenir cavalry hat, while her daughter sports the latest in 1860's millinery.