Here's a fantastic view of the load area for the short-lived Stagecoach attraction, probably from around 1957 (and taken from the Mark Twain). This was yet another magenta slide that needed some TLC, which explains the slightly odd (but not unpleasant) colors! I like the stormy sky juxtaposed with the bright sunshine in the foreground. You can juuust see the small ticket booth for the Mine Train here; it's too the extreme right, there's a lady with a white skirt standing in front of it. Check out the appropriately rustic queue area!



Here's a closer look at the Stagecoach, with the Pack Mules nearby. I wonder how they prevented that dirt corral from turning into a muddy mess when it rained? Maybe they didn't. But I have to admit that anything other than dirt would have just felt wrong.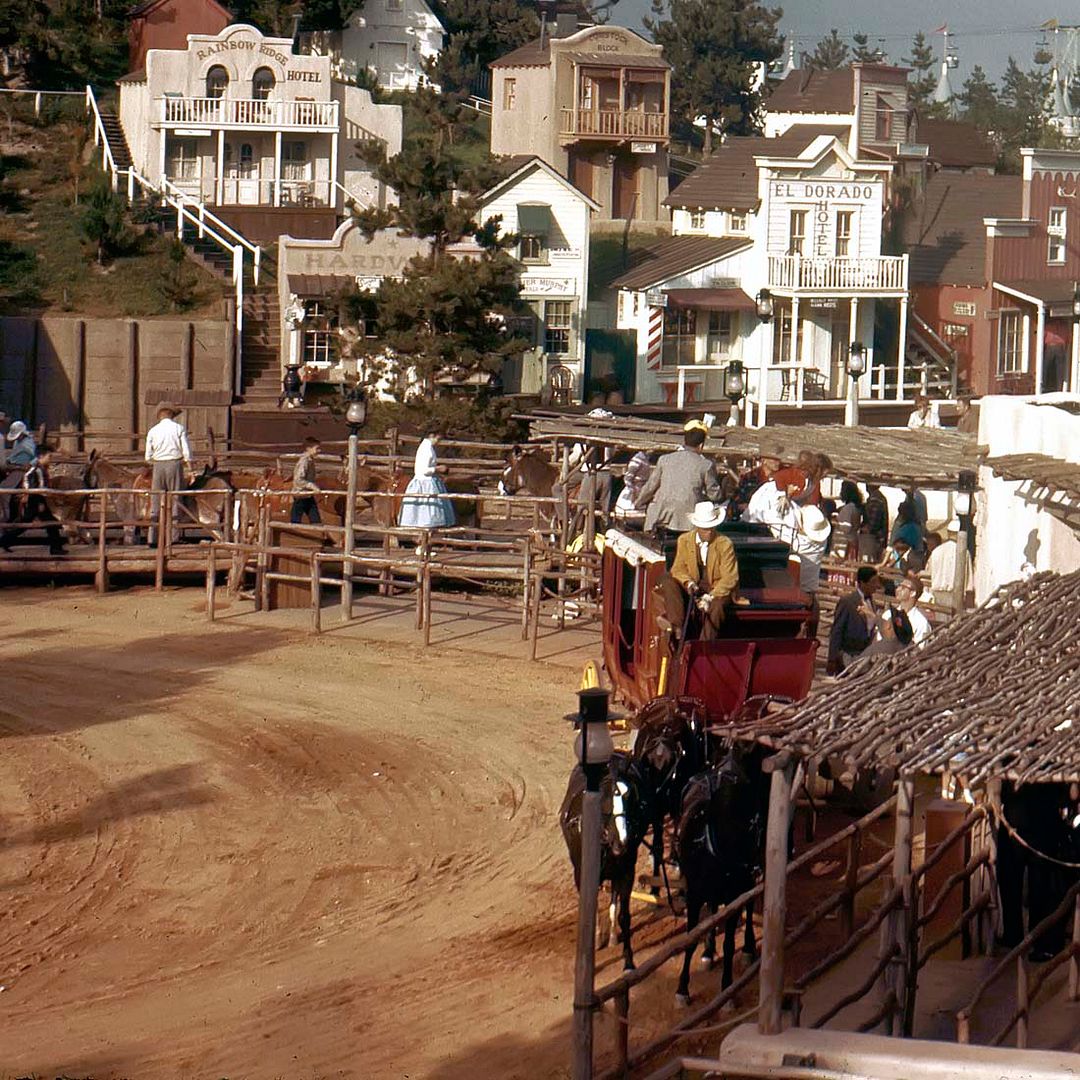 Looks like our photographer turned around to snap a shot of Fort Wilderness over on Tom Sawyer island. The front gates are wide open, indicating that we are in the middle of a truce with the local Indians. For now!