All of you have been extra good this week, so I am posting three photos from 1957 as a reward!

When our photographer arrived, the sky was cloudy and gray, but that didn't get these visitors down... they're going to have a great time! The cars are so much fun here. Choose your favorite!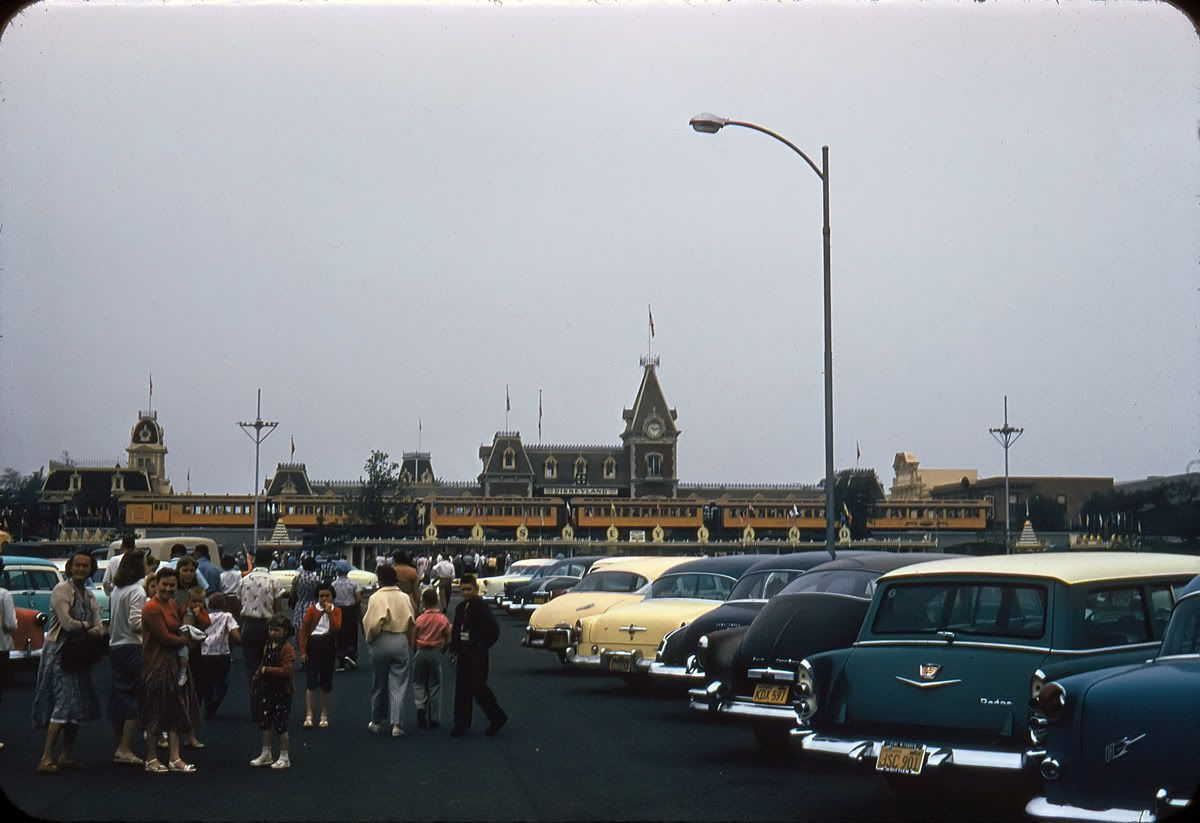 Obviously the haze burned off early, and the day turned out to be bright and sunny. This is a common (but nice) shot of a busy Fantasyland.



Back in Town Square, the sun is already on its way towards the horizon. We aren't going home already are we?? The Surrey is in the foreground, silhouetted against and brilliantly sunlit Opera House and Bank of America.