Here are three photographs from the summer of 1959, all featuring Frontierland.

First up is this oddly-compsed shot of the Mine Train and Rainbow Ridge. There's a grown-up wearing a plastic Keppy Kap! His name must be Melvin. Notice that his sons aren't wearing their own souvenir hats. The dad to our left has a 1958 gate handout sticking out of his shirt pocket.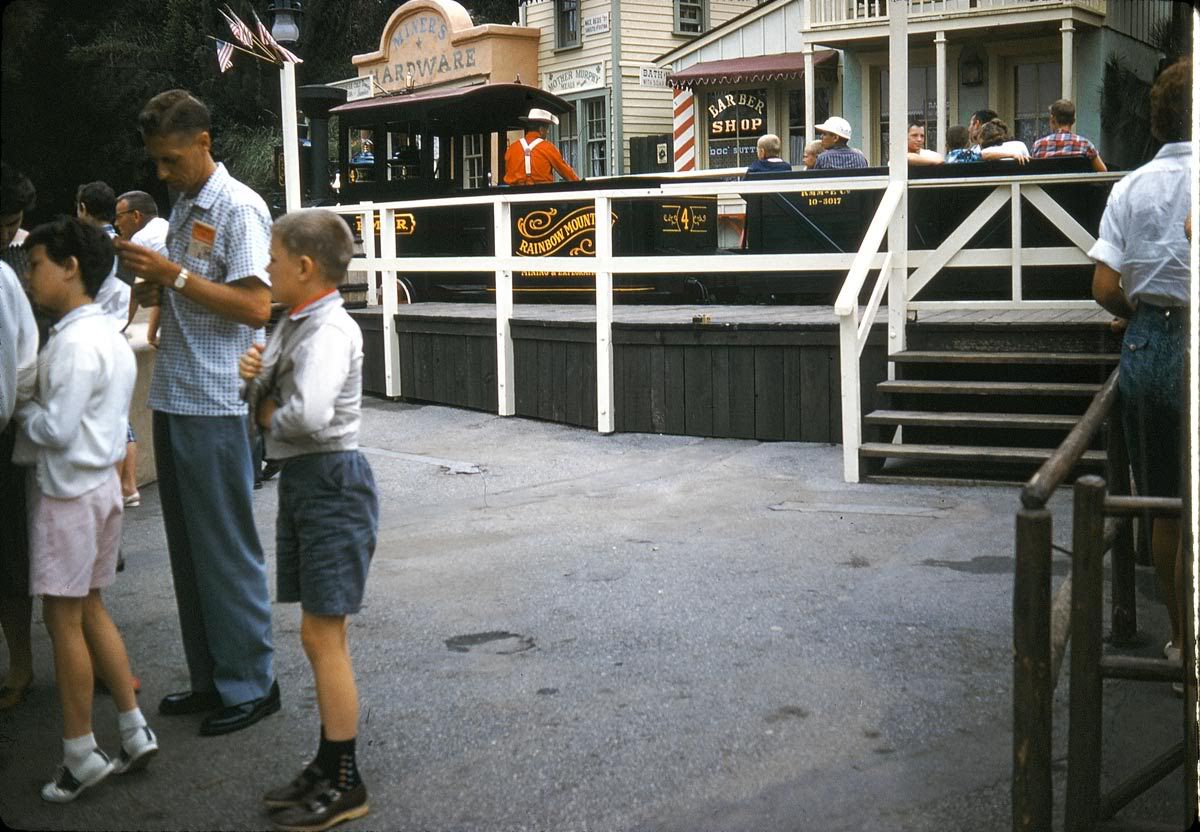 Here's a look at Castle Rock, it looks like a miniature version of Wyoming's "Devil's Tower". I think I see a yippie - - a young one, but he's a yippie alright! He'll be back on the island soon.



And finally, the obligatory photo of the friendly indian village (or F.I.V. as nobody likes to call it). Not sure I ever noticed the two Indian babies leaning against that teepee. I hope they are wearing sunblock, or they will turn into delicious baby jerky.