It's Sunday again! Same time every week. When I was a kid, Sunday meant: mom and dad took us to church, then we took a trip to the news stand to buy one comic book (or MAD magazine), and then Dunkin' Donuts. I really looked forward to the comic book and the donut! ;-)

Now Sunday is the day that I often post less-than-great images. Because a lot less people read this blog, see? Today, however, I have three photos for you that are actually pretty nice!

Like this great 1968 photo of the Matterhorn, with the Swiss Chalet at its base. You have to spend some time at the chalet in order to get acclimated to the high altitude. It's all very complicated. In the foreground, the lovely pink flowers of the oleander, which just happens to be extremely toxic. Bon appetite, kids!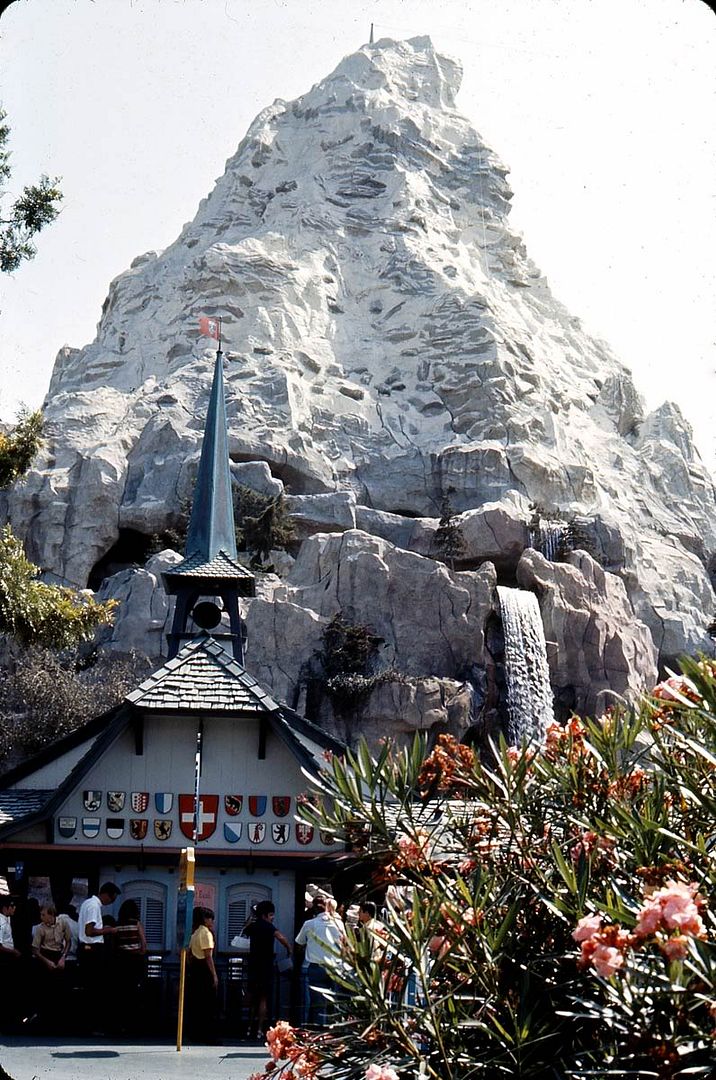 Here's what you might have seen if you walked through the west tunnel entrance to Town Square in August 1958. I can almost hear the sounds and smell the popcorn! In the distance you can see a banner touting the Alice in Wonderland attraction and the Grand Canyon Diorama.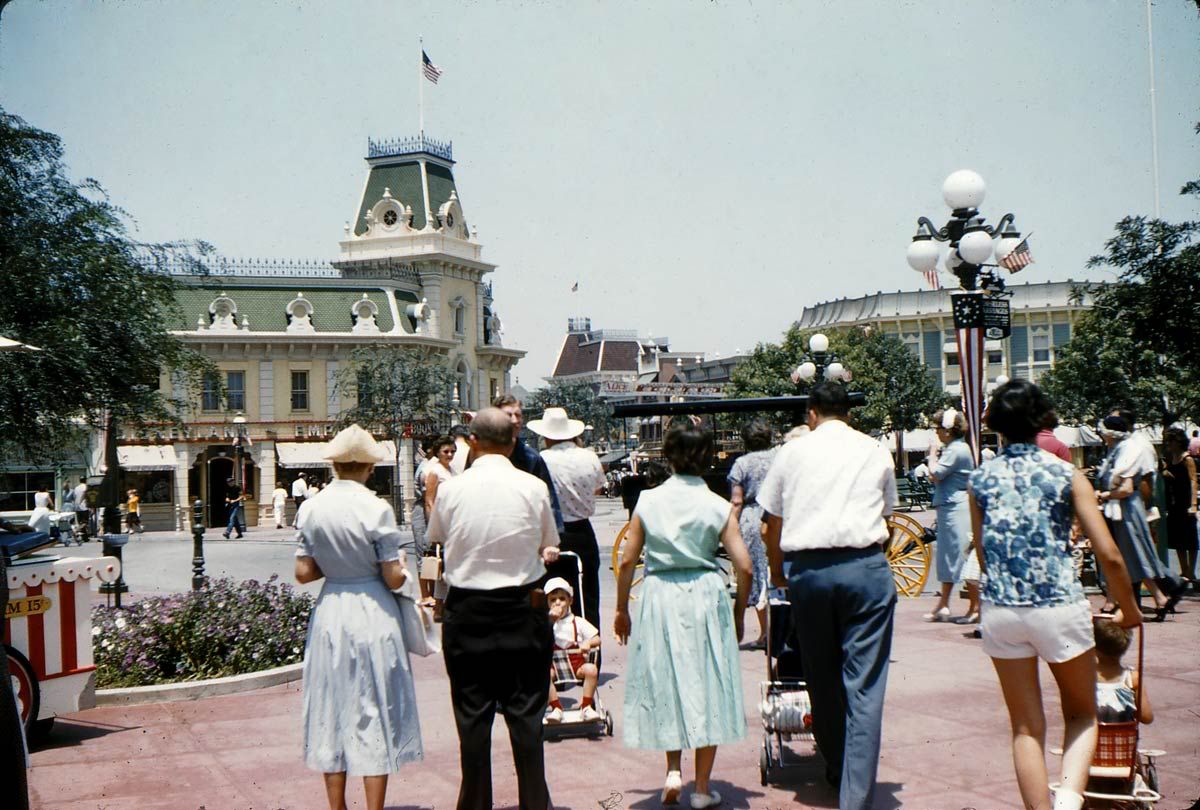 Here's a lovely oblique view of the Castle. That little bridge to the left is long gone. Notice the steel bars underneath the bridge, which kept the sharks (with laser beams on their heads!) contained until then needed to be released.