With only 9 more days until Christmas, I thought I would try to get into the spirit of things with these three images from 1972.

How many people can say that they were killed by a horse-drawn streetcar? Not many, but it looks like our photographer is about to be one of those lucky few. But it was all worth it for this nice picture looking back towards Main Street Station and the gigantic Christmas tree. Main Street has a way of pulling out all the stops when it comes to the holidays, that tree must be at least 60 feet tall. And made entirely of marshmallow peeps. I can dream, can't I?



I know, I probably should have shown this picture first, since this is the angle you would see as you first entered Town Square from the western tunnel. It's fun to look at the fashions of the day... probably a lot of clothing from Sears and Montogomery Wards.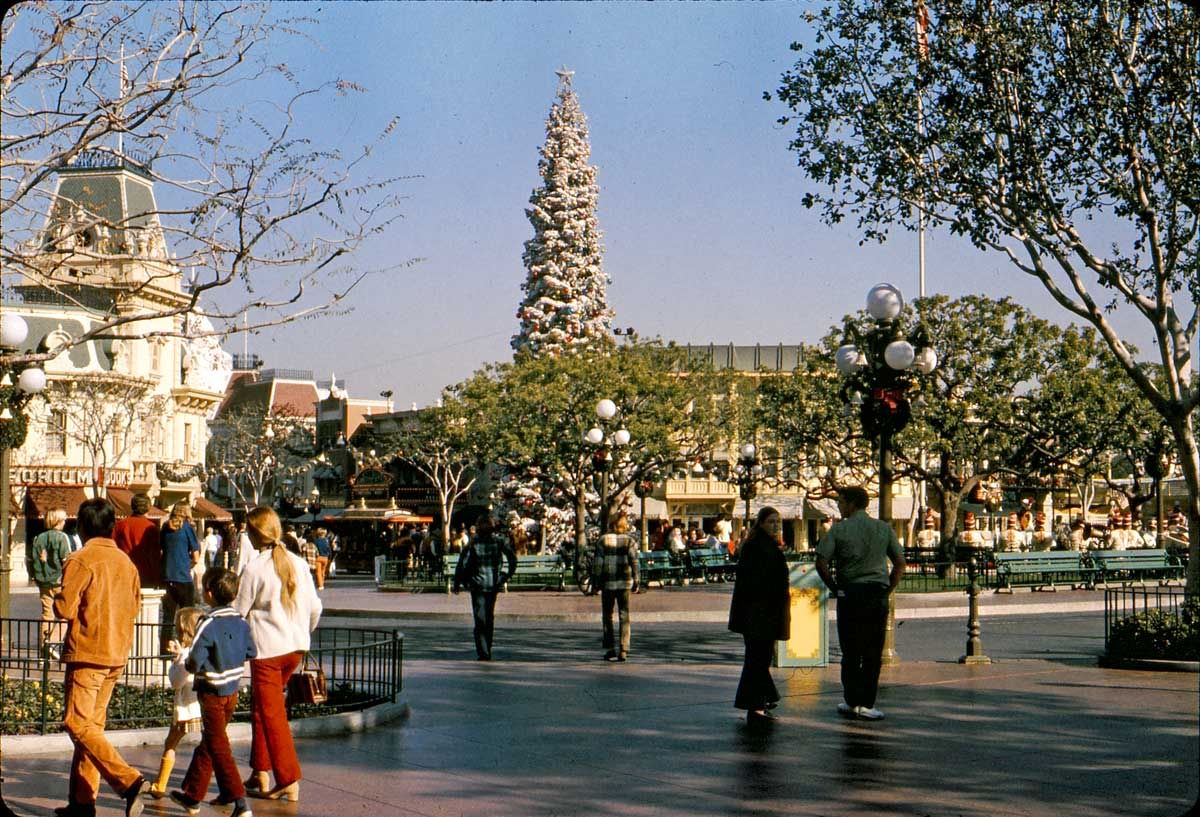 Looking north towards the castle, we can see more fabulous winter fashions... there was definitely a nip in the air that day! Garlands and wreaths and plenty of bells deck the halls, making for a mighty pretty scene.