Greetings and salutations! After a couple of days off, I'm back. Let's mix it up (already?!) with some pictures from Knott's Berry Farm.

Today you get to see these two nice photos of the old Number 40, the "Green River". Maybe they mean the Chicago river on Saint Patrick's Day? Besides the fact that Knott's locomotives were authentic and full-sized (no 5/8 scale for Walter Knott!), they ran right through the park with nary a barrier, allowing you to get remarkably close to those powerful machines.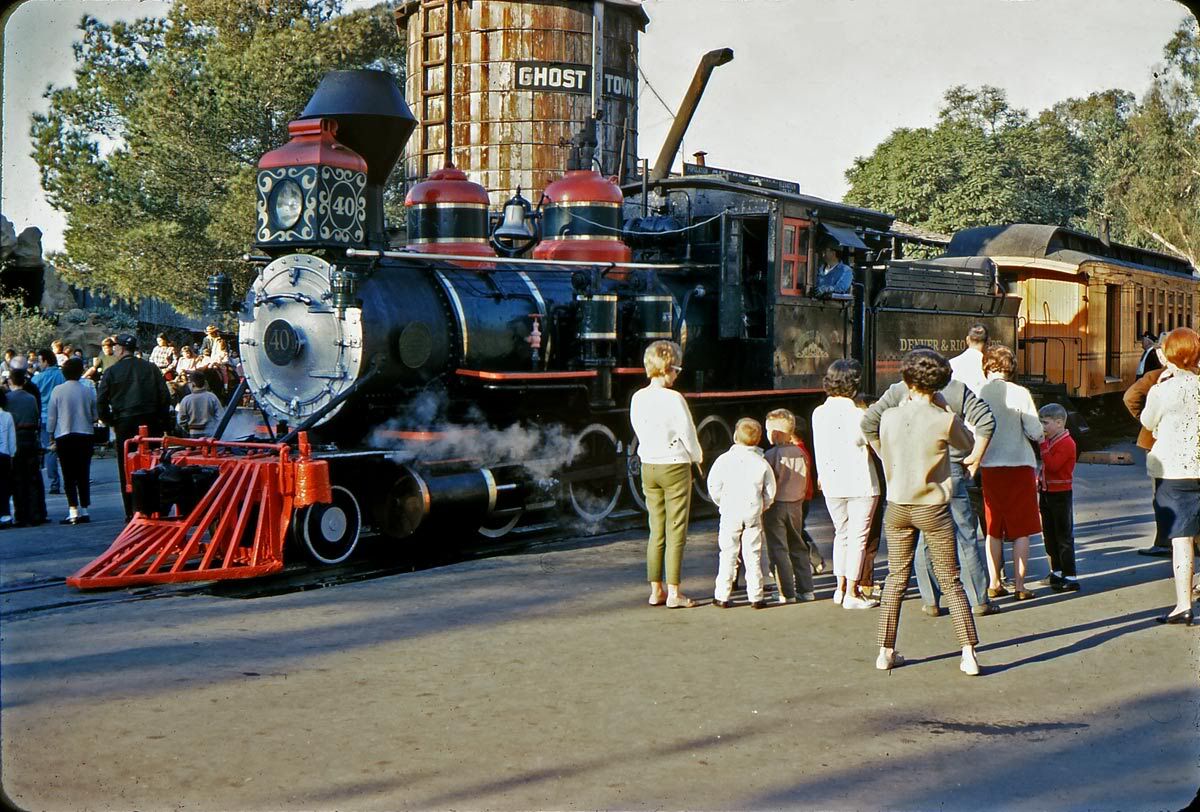 What a beauty she is, and I love having the Calico Mine Train in the background!