I wonder why Walt Disney didn't just call the river in Frontierland "The Mississippi"? After all, Mark Twain and riverboats and New Orleans are all associated with the Big River. Instead it is "The Rivers of America". That's right, it's more than just one. Neat trick, I say! It's also the Ohio, the Missouri, and the Crimea. Get it, "Cry me a" river?

Anywhoo, the fishing dock looks kind of lonesome, all of those cane poles are just sitting there. And check out that empty shore across from us, there's nothing really there except for Frontierland Station.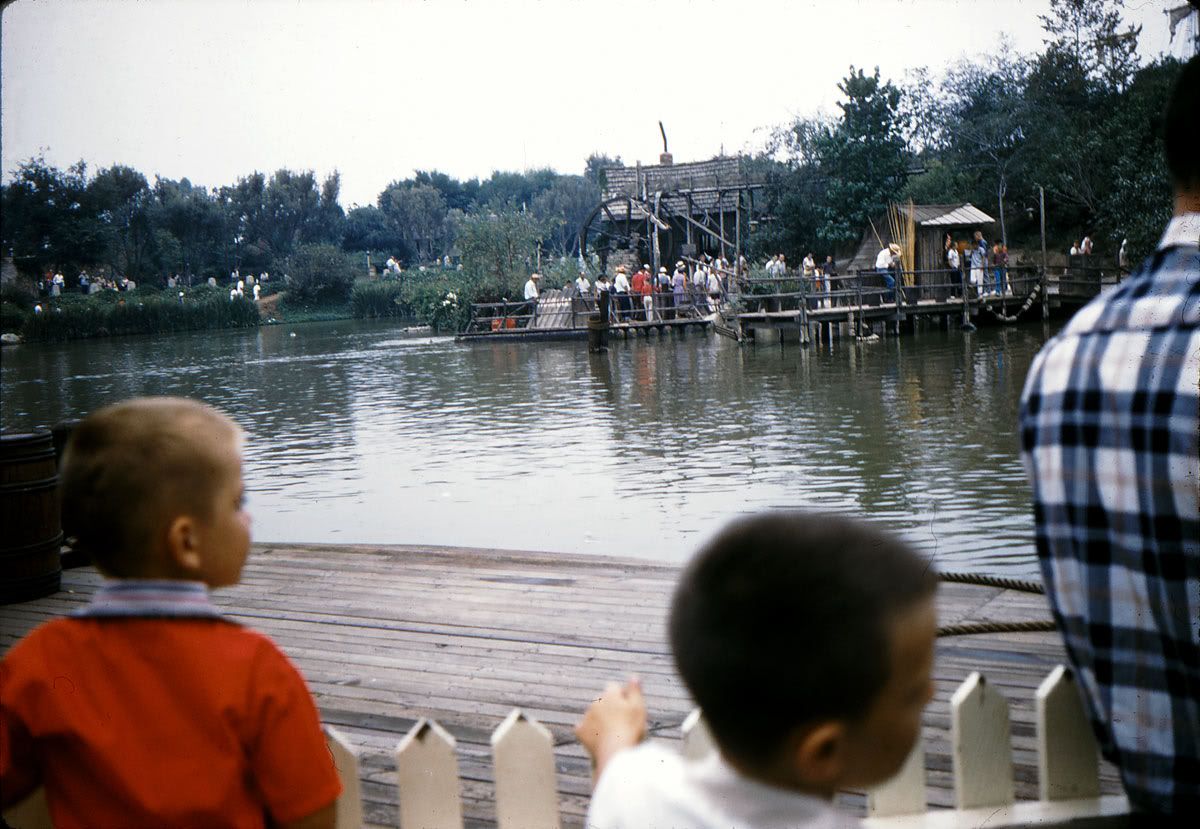 If we glance to our left, there's the Swift Plantation House. How can it be swift when it just sits there? At any rate, after tearing around on Tom Sawyer Island for 20 minutes, I've worked up a powerful appetite for some chicken! How nice that the raft is going to drop me off right in front of a restaurant. Coincidence?? One of the old yellow passenger cars from the Disneyland Railroad can just be seen through the trees.