I have a small batch of slides from March 1977, much more recent than I tend to post. But 31 years is still a long time! As we all know, it does rain on Disneyland once in a while. Here are three pictures of the "It's a Small World" exterior on a soggy day...

You can see most of the famous Mary Blair/Rolly Crump exterior in this picture... the lack of bright sunshine and a gray (rather than blue) sky does rob this attraction of some of its festive feel. There are only a few people in line; those dome-shaped plastic umbrellas were obviously in style at that time!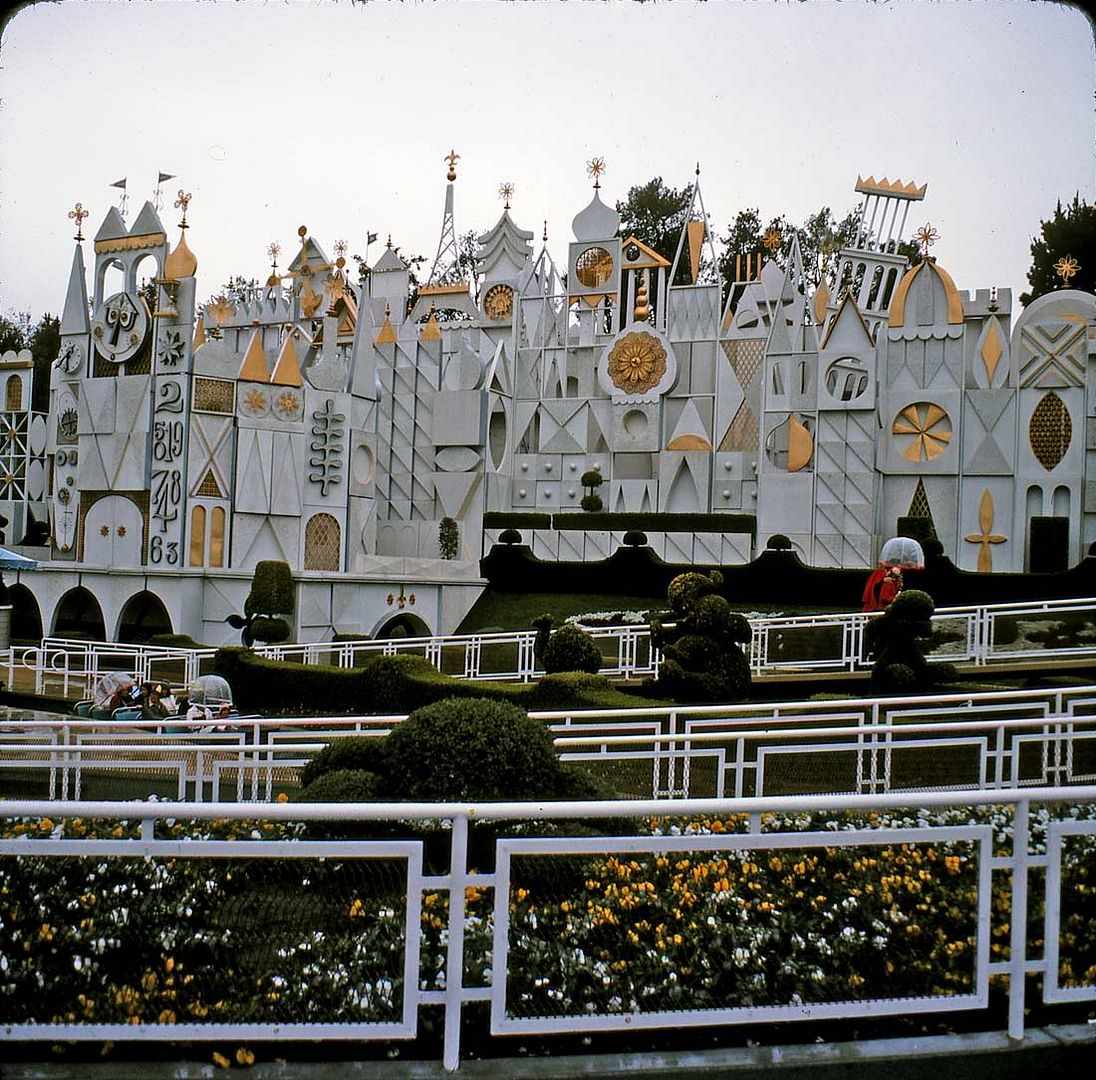 Here's a look at some of the details of the far-right edge of the IASW building...I spy a few stylized (but still recognizable) buildings from Pisa, Florence, and possibly Venice.



So gloomy! But if you hate long lines, than the rain is your friend! In the distance there is what appears to be a stage of some kind... does anybody have any idea if it WAS a stage, and if so, what went on there?