All eyes are on the mighty "Mark Twain" as it gets underway for a tour of the Rivers of America! Except for the Indian guide at the front of that canoe, he is distracted. Only seconds after this photo was snapped, the canoe and all of its passengers were ground up into duck chow (chunky style).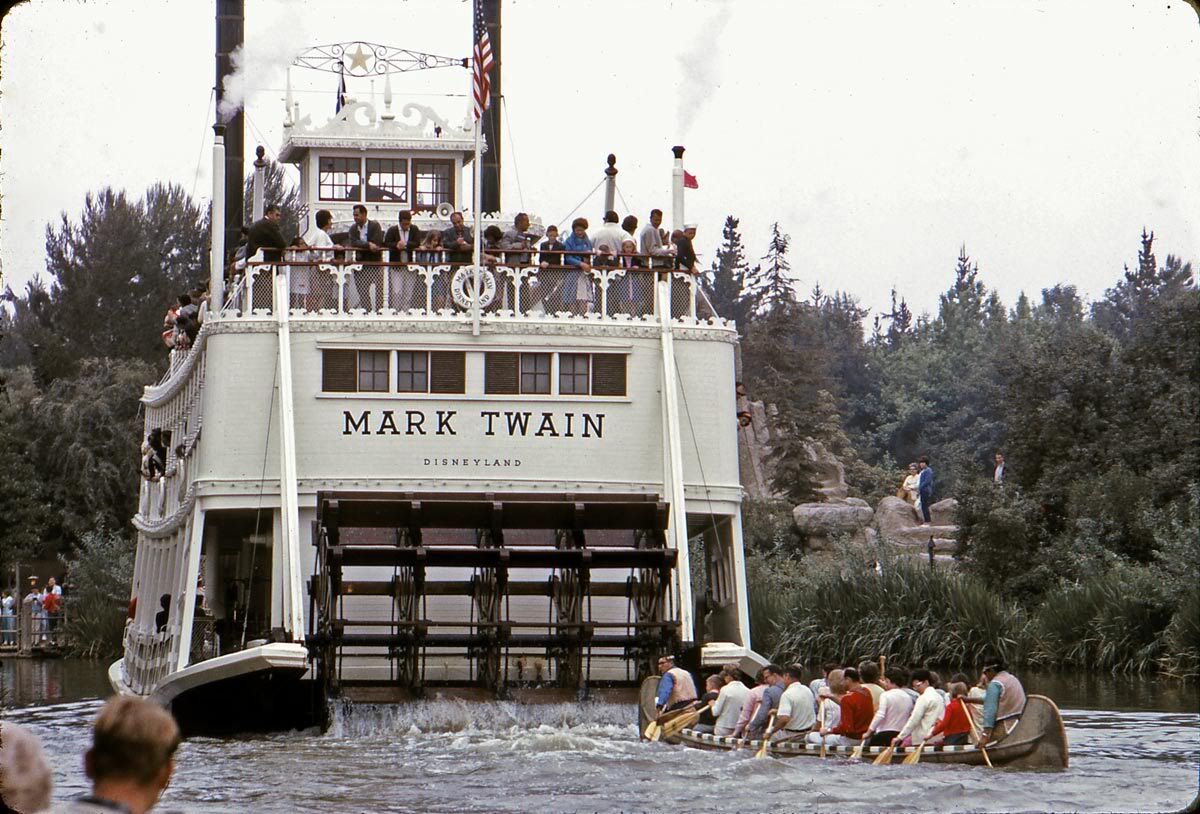 Here's a nice detail of Cinderella's Castle from Storybook Land. It's a miniature, albiet a big one! You can still see it today, though I recommend a night visit.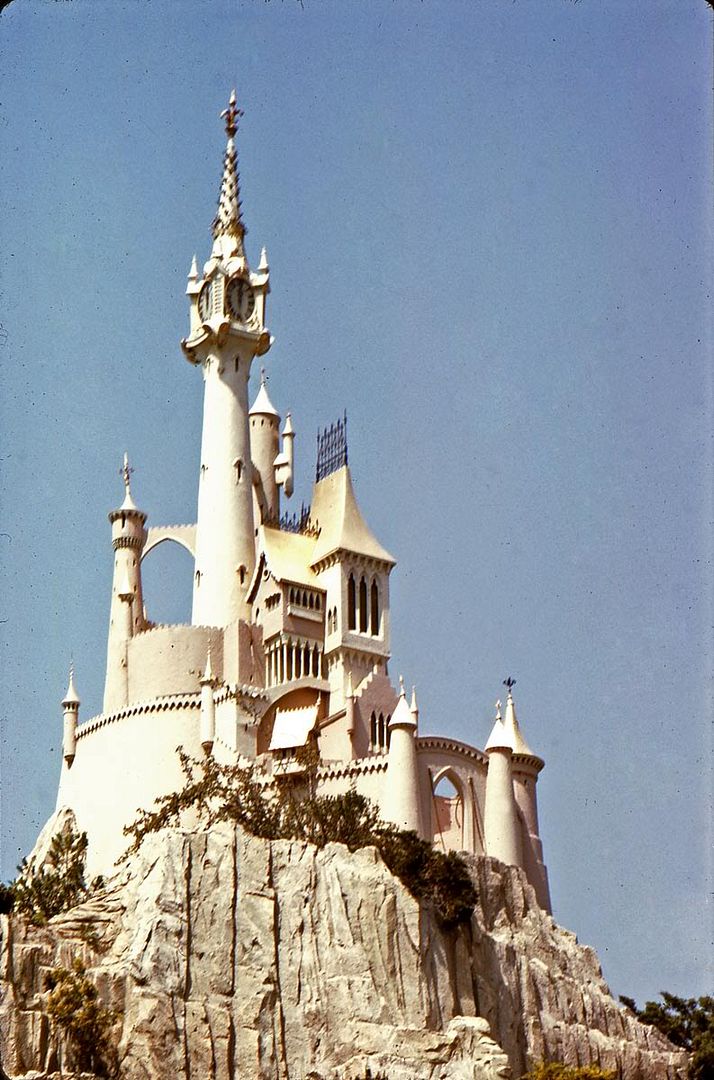 And speaking of Storybook Land, here's a bird's-eye view of Monstro and the queue for that ride. Only two strollers to be seen, because in those days most people carried their babies in their back pockets. This view is pretty standard, although I do find that large empty space in the upper right to be interesting... I wonder if this was where the Junior Autopia was going to be built?