That's right, ladies and gentlemen, today marks the 900th post on "Gorilla's Don't Blog". Something tells me that not many people are reading this right now, since it's the day before Christmas. Folks are on the road or in the air, or out doing some last-minute shopping. Or maybe they're just partying! It's almost as if your families are more important to you than I am. That's OK, I like you anyway. And to prove it here are three very nice images to celebrate.

Feast your weary, sunken eyebones upon this photo, from January 5th, 1957! If there is a prettier picture of the Mark Twain, I'm not sure I've seen it. The setting winter sun casts a golden glow over everything, and the dramatic stormy sky is particularly beautiful. Folks on Tom Sawyer Island are taking a last look around before being evicted for the evening, while a canoe skims towards us. In the distance, you can see the Skyway heading through Fantasyland. Bellisimo!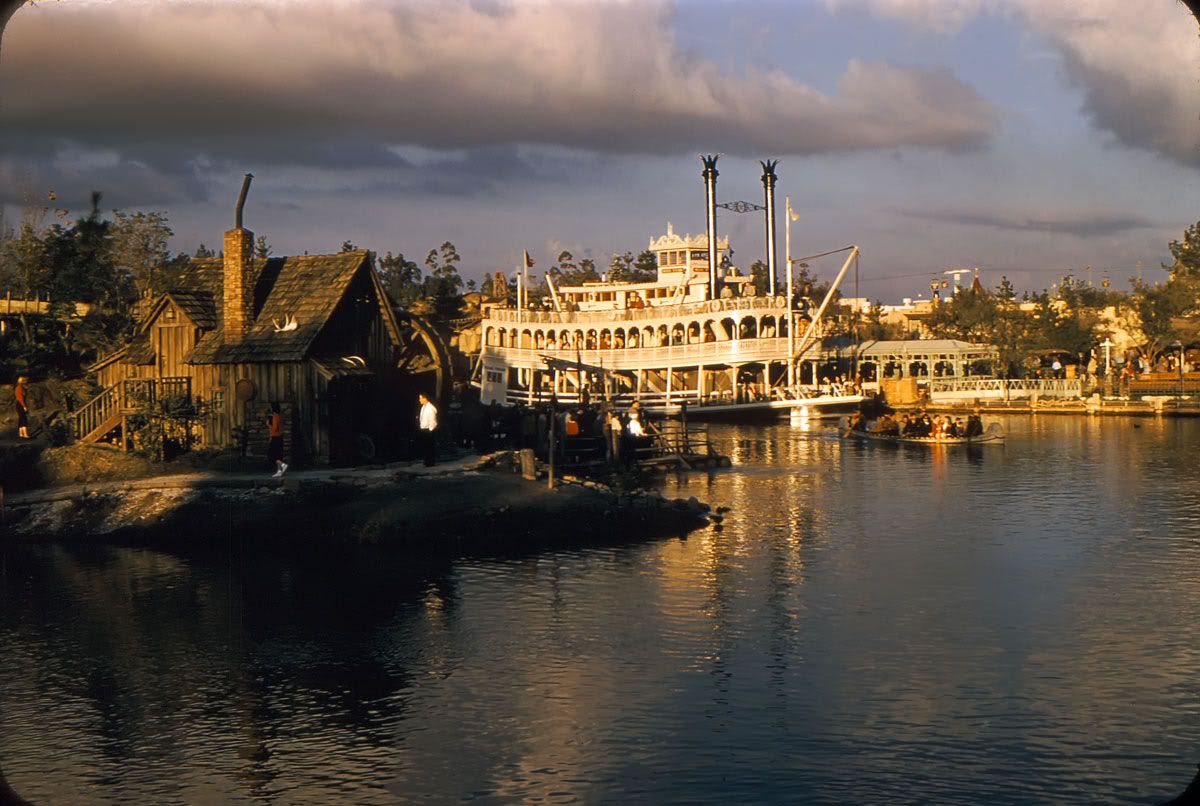 And how about this wonderful picture of the bright yellow Monorial from February 1962? The only flaw is that this was not a stereo photo, because the Monorail already looks like it's about to leap out of the frame. The deep blue sky (with plenty of fluffy clouds) really compliments the golden yellow! You can just see the General Dynamics logo on the sign for the Submarine Voyage.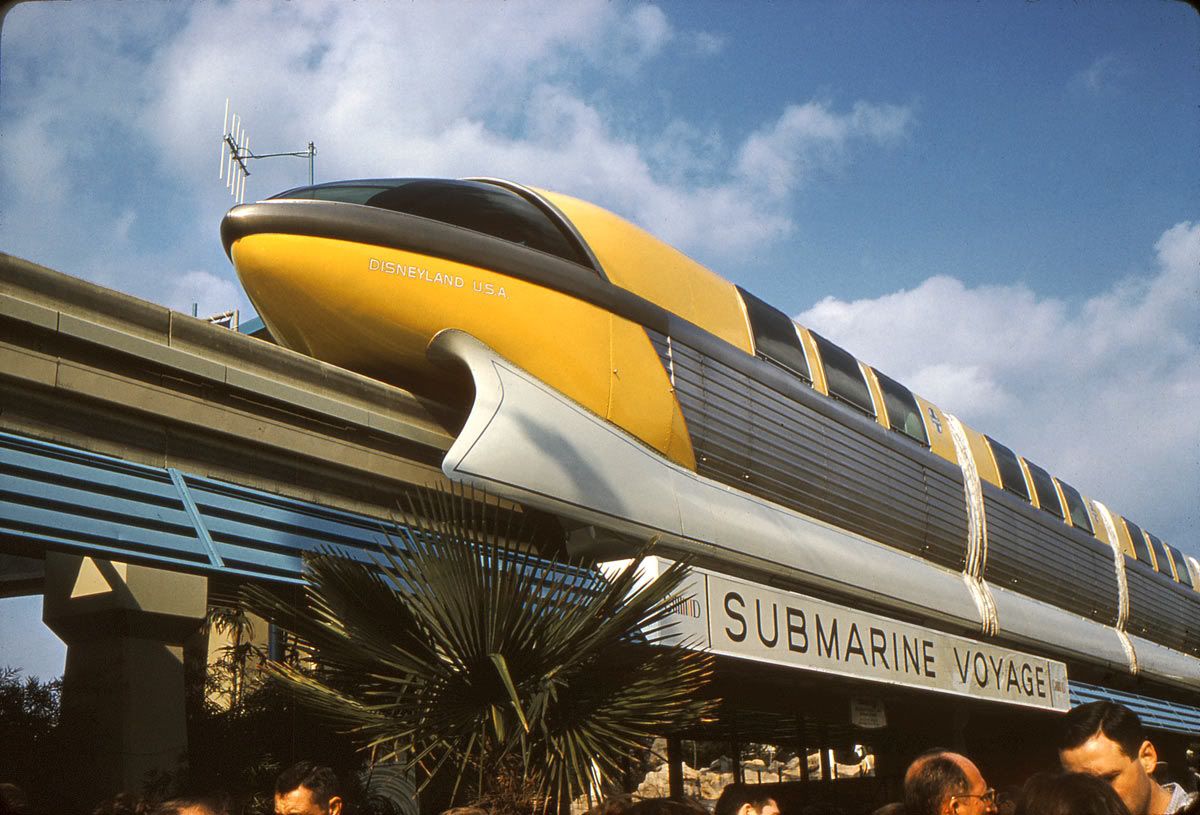 And finally, here's a lovely picture from the Midget Autopia, circa 1962. A diminutive driver (looking like silent screen star Colleen Moore) leans into the hairpin curves. I love the way that these small automobiles had a steering wheel on each side! The rolling hills are covered in tiny purple flowers; they resemble the background paintings of Disney animated features from the 50's (such as Alice in Wonderland). There's something about the composition of this photo that is nostalgic and dreamlike.



I'd like to say thank you to everyone who continues to read this blog on a regular basis after having to sit through endless pictures of the Pirate Ship and Sleeping Beauty Castle and snoozing through my "prose" (ha ha). And a special thanks, as always, to those of you who take the time to comment. I'm still sticking to my plan of reaching 1000 posts. Then what? Who knows.

Also, I will be out of town for the next few days, though I have some new posts ready to go, they will be published like magic. Happy Holidays, everyone!

*Editor's note! For some reason, blogger's "edit post" function lists this as my 900th post. But the blog itself says that this is my 898th. I don't get it! Who do I believe?