Here are three nice afternoon photos of the Stagecoach from Knott's Berry Farm, circa 1968. This first one is from a bit earlier in the day, notice the two cowpokes driving the coach are in their shirtsleeves. Those huge eucalyptus trees add a great "old California" feel to this image!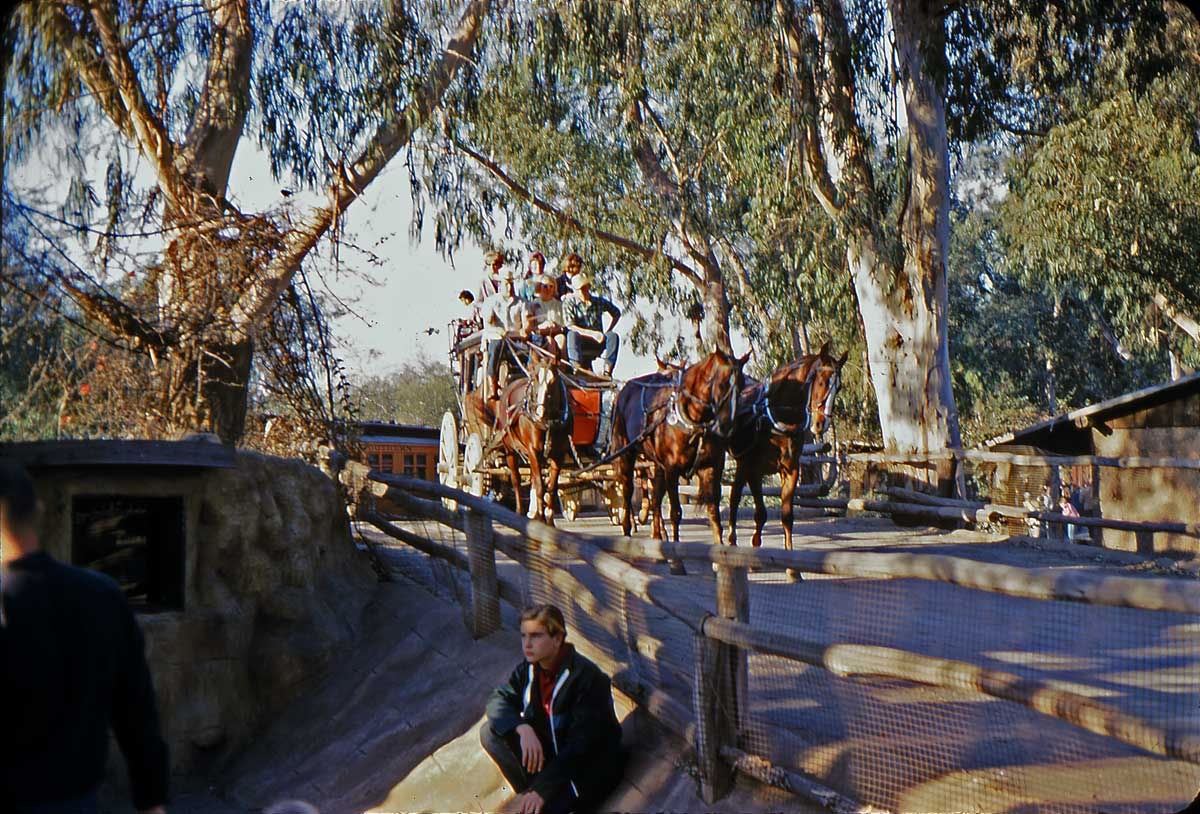 Now the drivers (did they really need two?) are wearing heavy coats. See that lady in between them? She was the photographer's pretty wife. Full discolsure!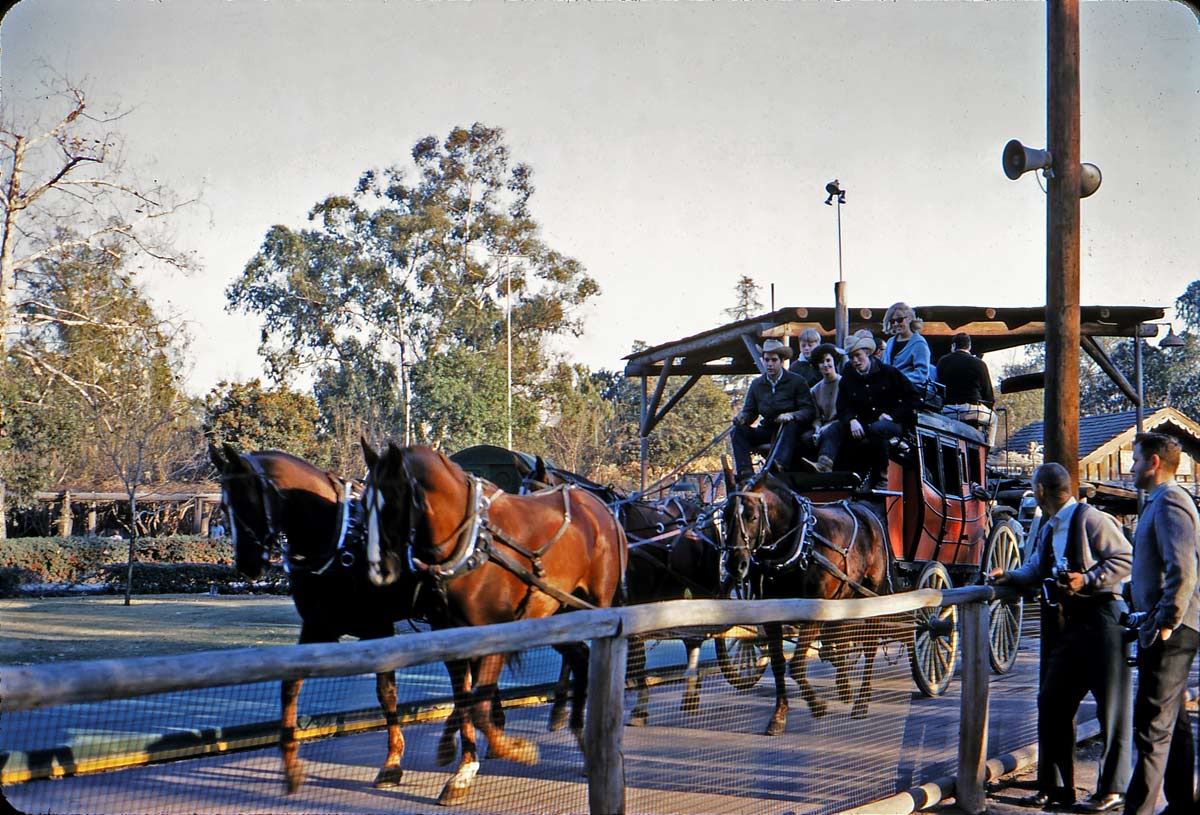 The third picture shows the coach going over the underpass, which as you can see is the way to Old McDonald's Farm, the Indian Trading Post, and the Merry-Go-Round. The train is just visible to the left too. One last thing: what is going on with the back of that kid's head in the lower right? Is he wearing a hat made out of a rat skin, with the tail still attached? If so, I need one of those. Now.