We're getting down to some of the last night photos, taken by my friend "Mr. X" during his visit to the Magic Kingdom in November, 1971. Can you believe that he gave me the original negatives?! But don't worry, there are still many nice daytime shots from the same group, to be shared in the near future.
All three of today's photos are from the Swiss Family Treehouse attraction; I loved the one in Disneyland (closed 17 years ago!), and the Orlando version looks just as beautiful. I always assumed that it was larger than the Anaheim tree, but Wikipedia claims that it is 10 feet shorter, but 10 feet wider. So it's a wash.
This is a nice detail of the bamboo and ship's netting railings, the light fixture (resembling a ship's lantern), and various pieces of ropes and pulleys. The thatched roof kept the family dry during the many tropical downpours (not unlike the frequent Florida rains).
Notice the bromeliads stuck to the sides of the tree. Did you know that pineapples are bromeliads? Now you can be President of the United States!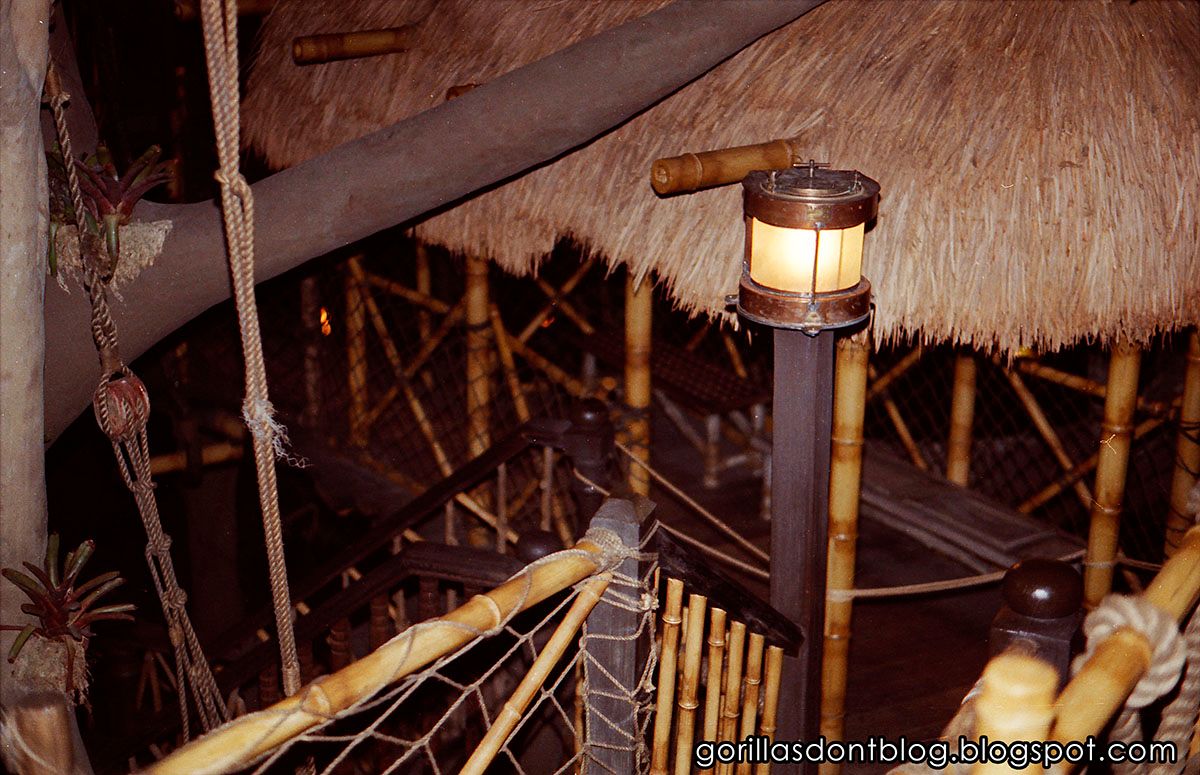 This is a good picture of the Robinson's dining room, including bamboo cups and steins, and crockery rescued from the shipwreck. What a pleasant place to dine on a warm Florida night! A bowl of ripe fruit hints at the bounty that their island home provided.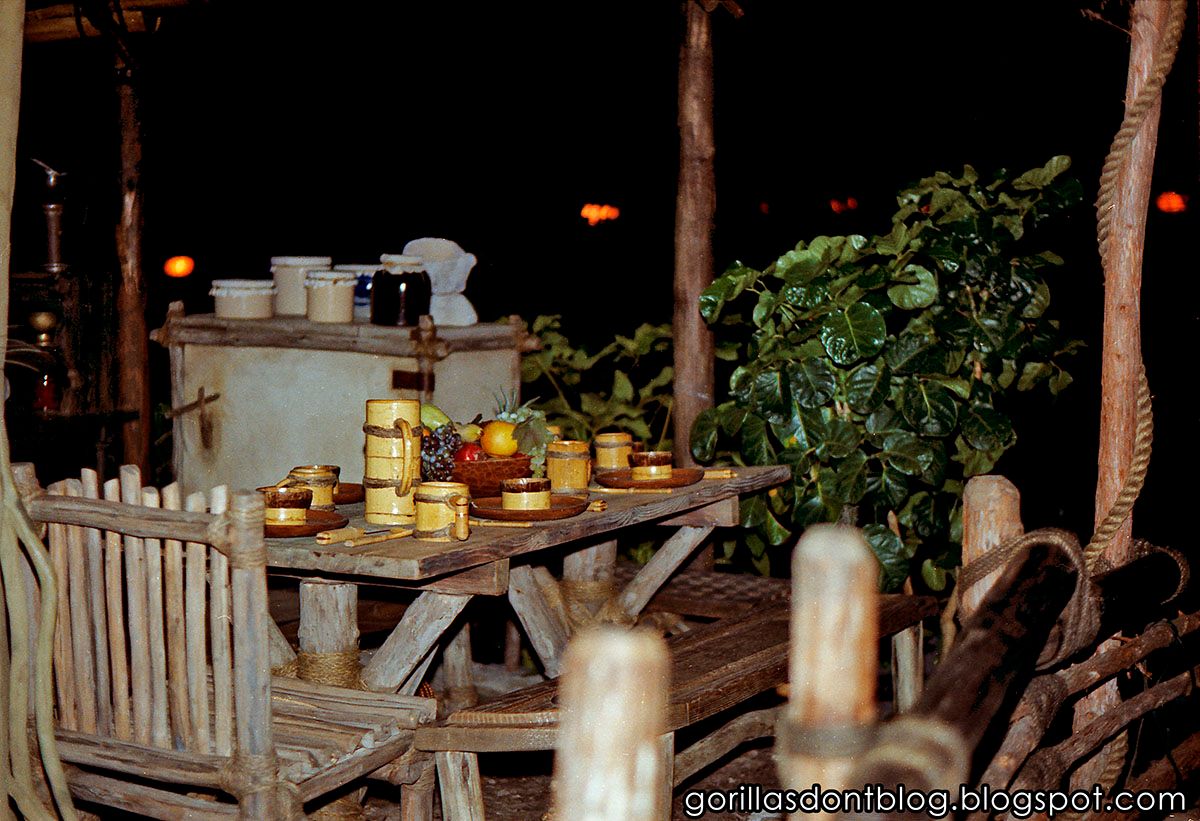 I included this one even though it is awfully dark. I'm not familiar enough with the Magic Kingdom to know what that structure is in the distance - do you know? We can see a small portion of the ingenious waterworks. And let's face it, tiki torches make everything cooler.