I'm continuing a look at some photos (probably from 1982) featuring the massive construction project that would result in the "New Fantasyland" that opened on May 25th, 1983.
This might be my favorite of the bunch, with a group of girls having a great time in their blue Skyway bucket. Below us is the Alice in Wonderland attraction, with a boxed tree and lots of pipes and fittings and other stuff. Monstro can just be seen beyond the Skyway vehicle.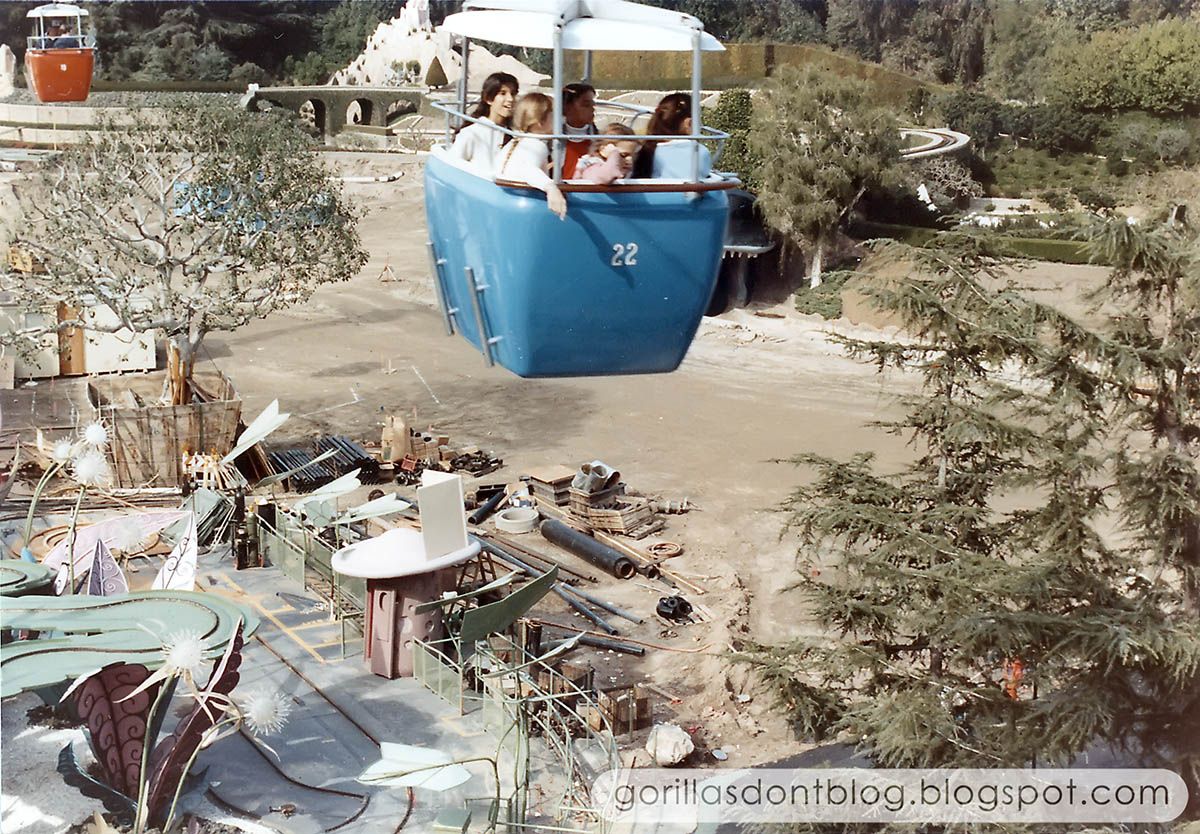 This next one is similar to others some that I've already posted; it's still strange to see the building to our left, where "Peter Pan's Flight" will be, as just a big empty structure. Tinker Bell's toy store will be to our right. just in front of the pickup truck (and porta-potty) is a rear view of the sign announcing the coming revamped land... you can see it in
this post
, and we'll get a better look at it next week.
There's only two more from this batch!