I happened to have a few random scans of old amusement parks, and thought that they might make a fun "Anything Goes Saturday" post.
Let's start with this image from Lion Country Safari, in Palm Beach (dated April, 1968)! From this angle, the Florida version of Lion Country Safari looks rather flat and uninteresting, but I am assuming that this was located at the outer reaches of the park. Two young ladies pose next to a cutout of a native warrior - a bit tasteless by today's standards.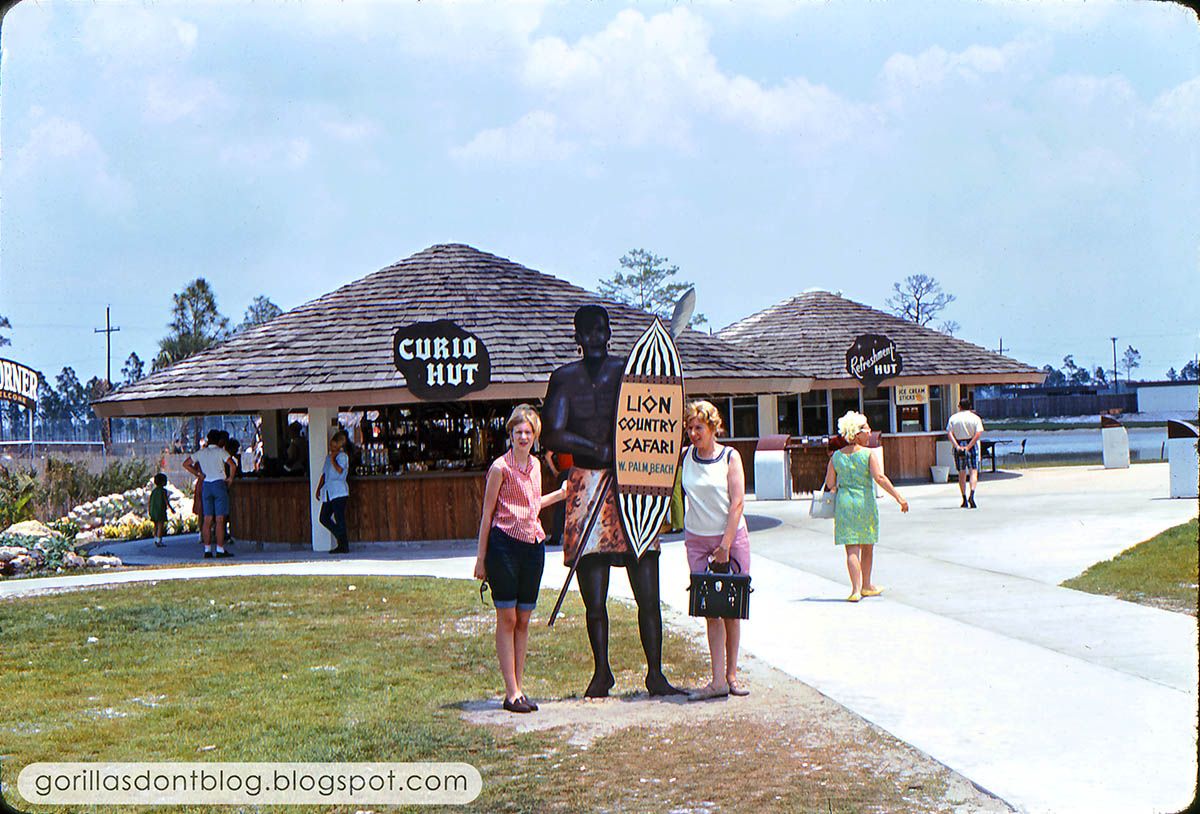 Next we'll head to Magic Mountain, in beautiful Valencia, California! This is from a slide dated "January, 1971". At this point the park had not yet been sold to Six Flags, though that sale would occur sometime in '71. In the foreground is a large bounce house in the shape of one of Magic Mountain's indigenous trolls (it was called the "Big Bloop Troll Bounce) while the "Metro" monorail passes by overhead. The BBTB survived until 1985, while the Metro stopped operating in 2001. I really loved that park in those early days, it had a lot of charm, and was clean and well-maintained, and not all about roller coasters.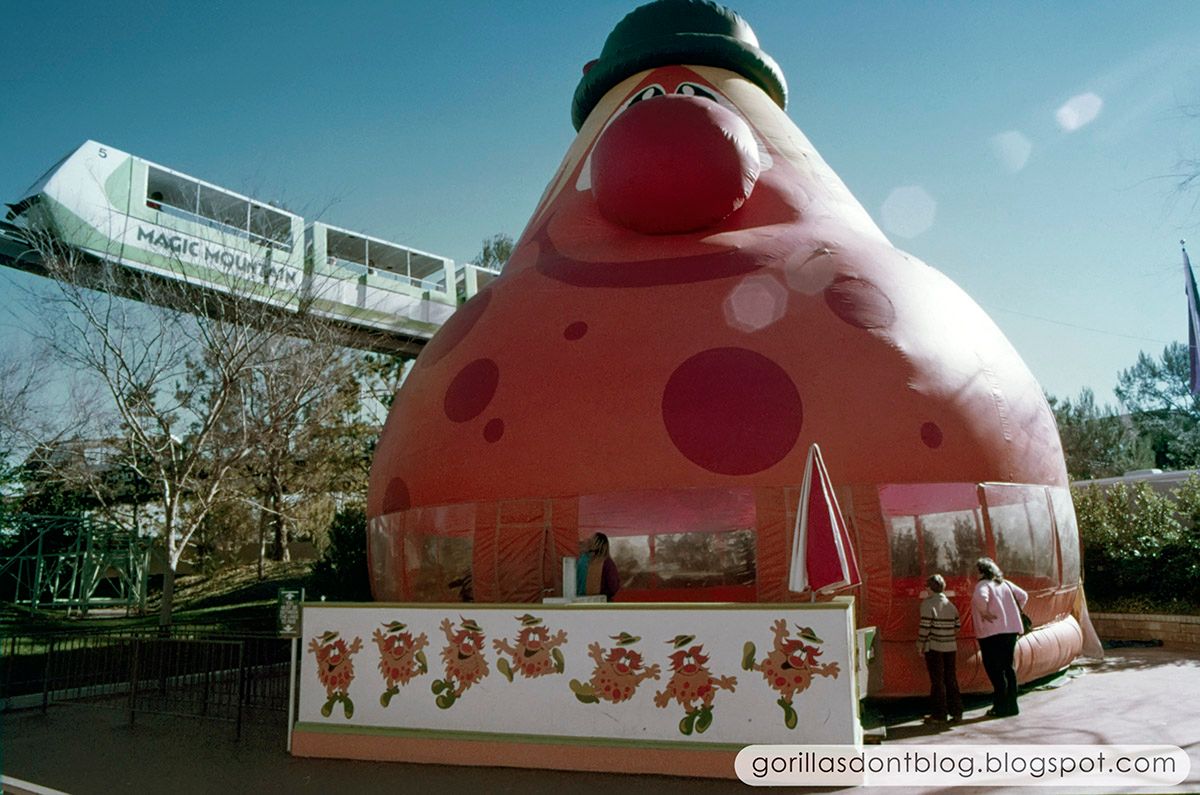 This last one is from an unknown location, circa July 1963. It appears to be a carnival, featuring a wild mouse ("Mad Mouse") roller coaster, and one of those helicopter rides that were so popular.