It's Sunday, and that means that it is time for more so-so images. It's nothing personal! Low Sunday readership gives me the chance to use up some stuff that is ordinarily not ready for prime time.
I actually quite enjoy this first photo, a rare view taken from the back of a trusty Pack Mule as it lopes along one of the trails through Nature's Wonderland. YOU ARE THERE! It's hard to say where this was taken, since we only see a bit of grassy hill on our left, with an apparent drop-off to our right.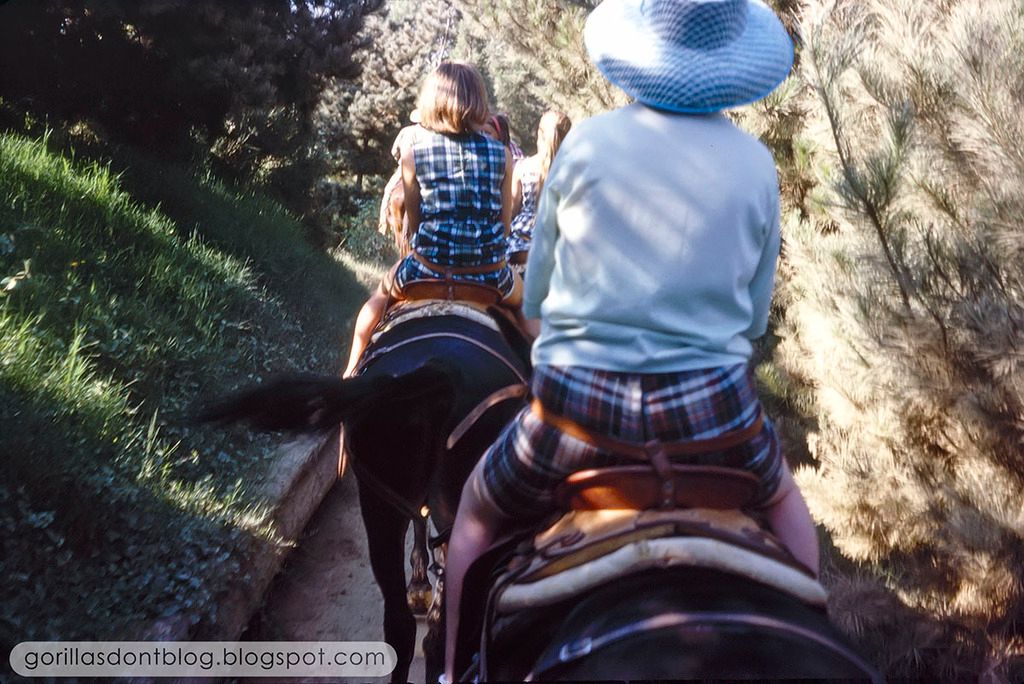 This is a photo that does not belong to me... I found it on the internet years ago. If it belongs to you, let me know and I'll give you credit! Anyway, besides being a beautiful and striking photo, it looks like the line of mules and riders might be approaching the part of the trail that we see in the first picture.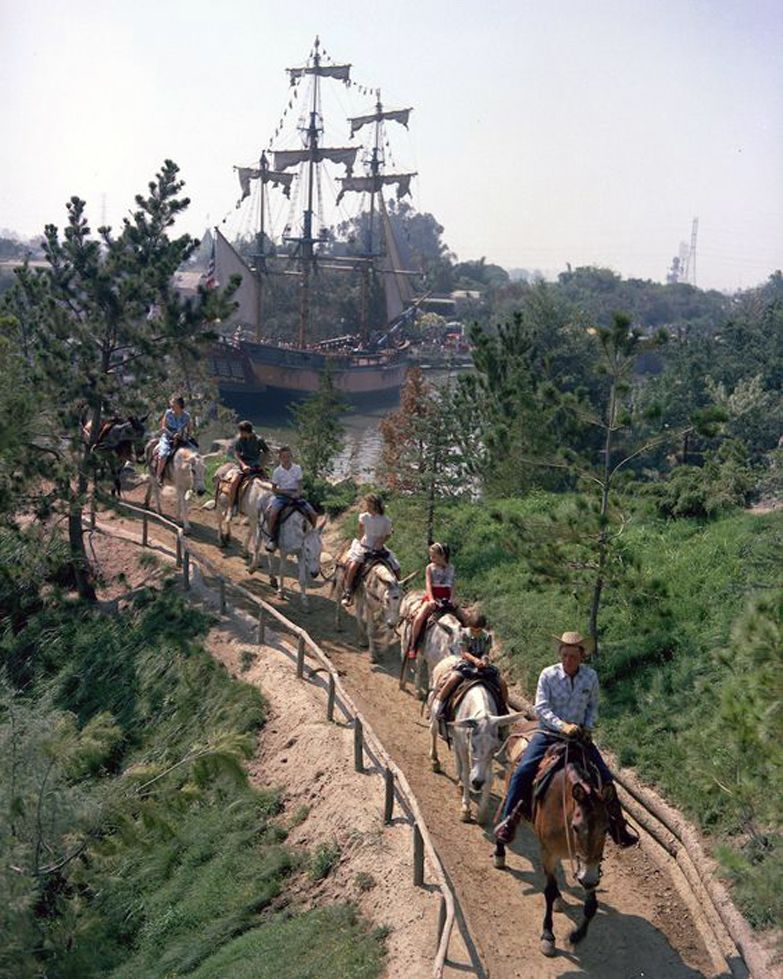 This one was essentially a reject, but... all bets are off today. It's very blurry, however we can tell that the intrepid riders are somewhere in the vicinity of the Rainbow Desert.