Here are two so-so photos from the 1960's (they are undated, but some others show the square Skyway buckets, so that's a least a bit of a clue).
Marc Davis cooked up this classic "Lost Safari" scene, added in 1964, and it has remained largely unchanged for over 50 years. As a kid I loved the laughing hyenas.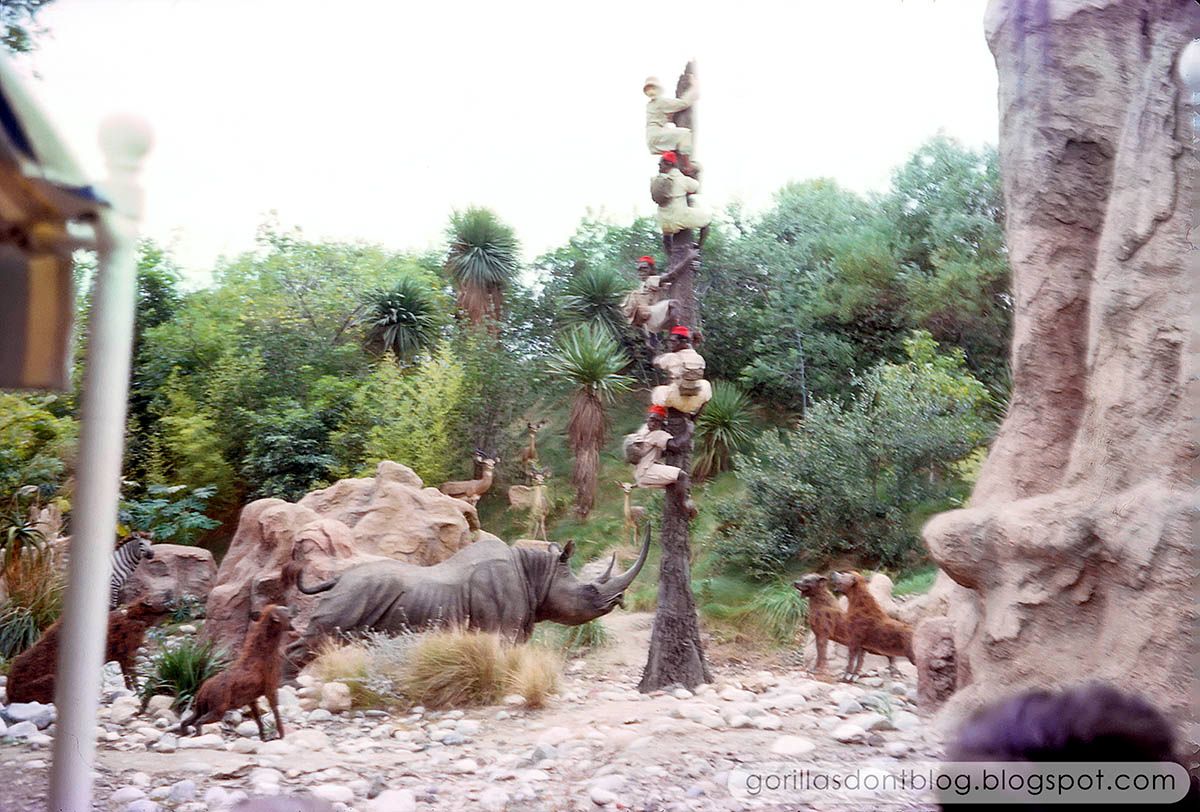 Here's a pretty shot of the Mark Twain... I was trying to figure out where the photographer was standing, and I am guessing that he/she was on Tom Sawyer Island. What do you think?