Here are two more scans from very faded (or over-exposed) slides... these were so blown-out that it took a lot of fiddling to try to make them presentable.
But it was worth it, if only for this view of the Swiss Family Treehouse! I loved that thing so much as a kid (and as an adult). Like the Nemo subs, I suppose I'd rather have the current "Tarzan's Treehouse" than no treehouse at all. Besides the fantasy of the original Johann Wyss story (which is a classic adventure tale), I always loved that it felt as if the Robinson family had just stepped out to tend to their crops or fight pirates while we looked in on their living quarters.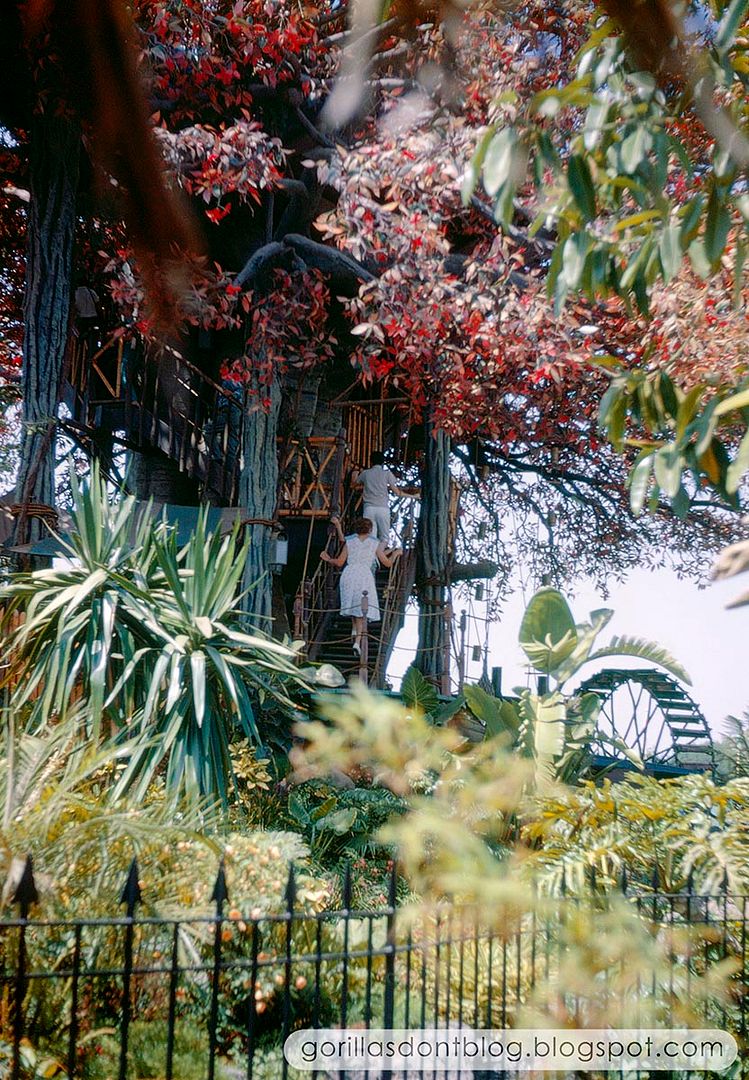 And here's the wonderful Skull Rock, with waterfalls aplenty, and green tropical plants and vines to help make it feel like that feature had been there forever. Monstro is to our right, and the "V" of the Richfield Eagle's wings can be seen just above his forehead.