It's time for more Devlin family photos, circa April, 1960!
This first example, from the Tomorrowland Autopia, is full of fun details. For one, almost everyone is bundled up against what must have been a cool (and blustery?) April day. The cast members are working hard, so they are fine in short sleeves. The girl to the left is performing an interpretive "Transportation Dance", while the Monorail and multiple levels of Autopia cars zoom around her.
Judy Devlin is at the wheel of the pale yellow "Mark V" vehicle, with little sister Mary beside her. The Mark V cars were notoriously heavy, and were distinctive with their Buick headlights.
PS... there's no center rail yet!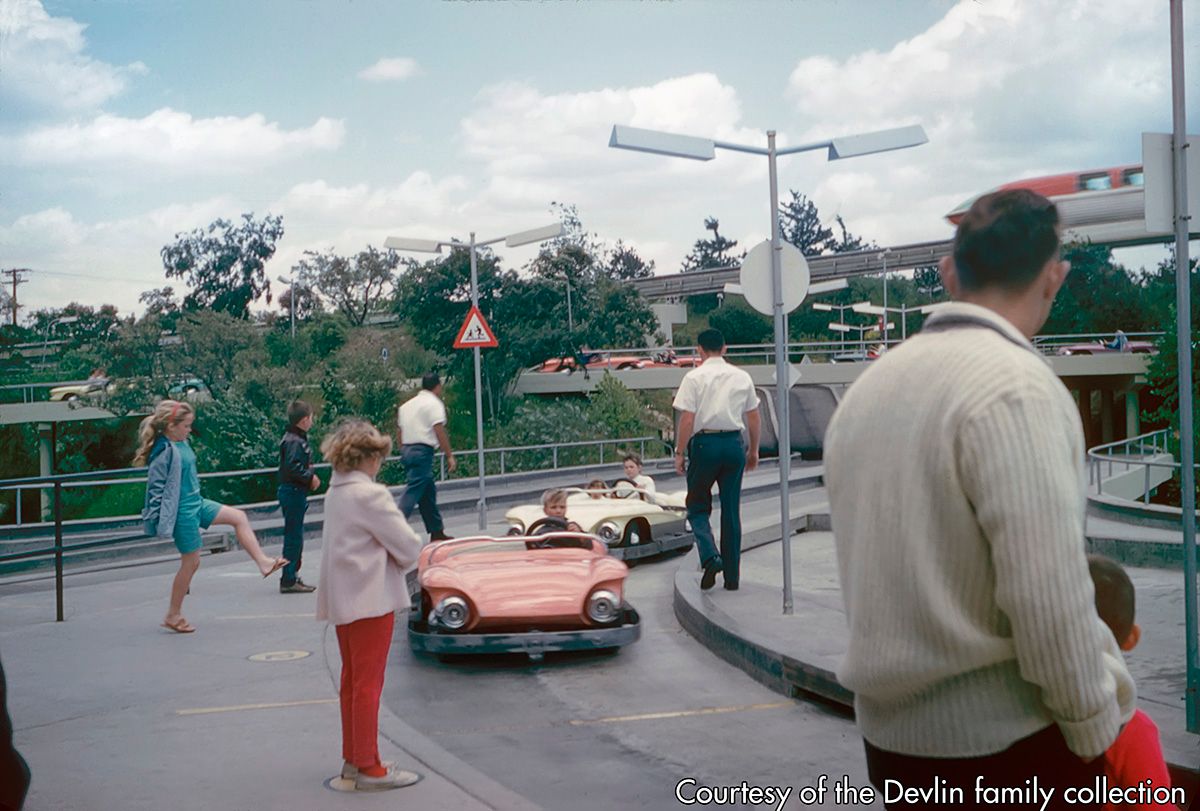 Next we have this swell portrait of Pat, Joe, and Tom in front of the showroom-fresh Matterhorn. All three hold those classic blue striped popcorn boxes, while Pat also enjoys an ice cream bar.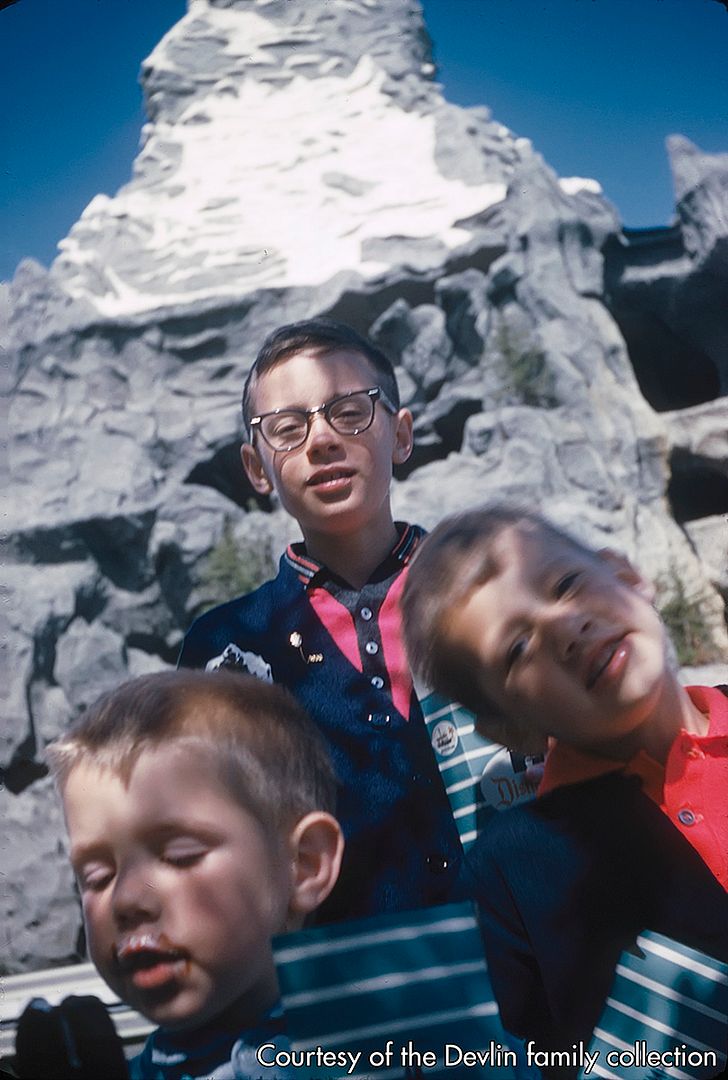 And finally (for today), here's a followup to the second photo in
this post
... back then, I thought that Patrick was sitting near the moat, with the base of the castle nearby. But 2016 Patrick said that it was someplace else! I didn't have another guess.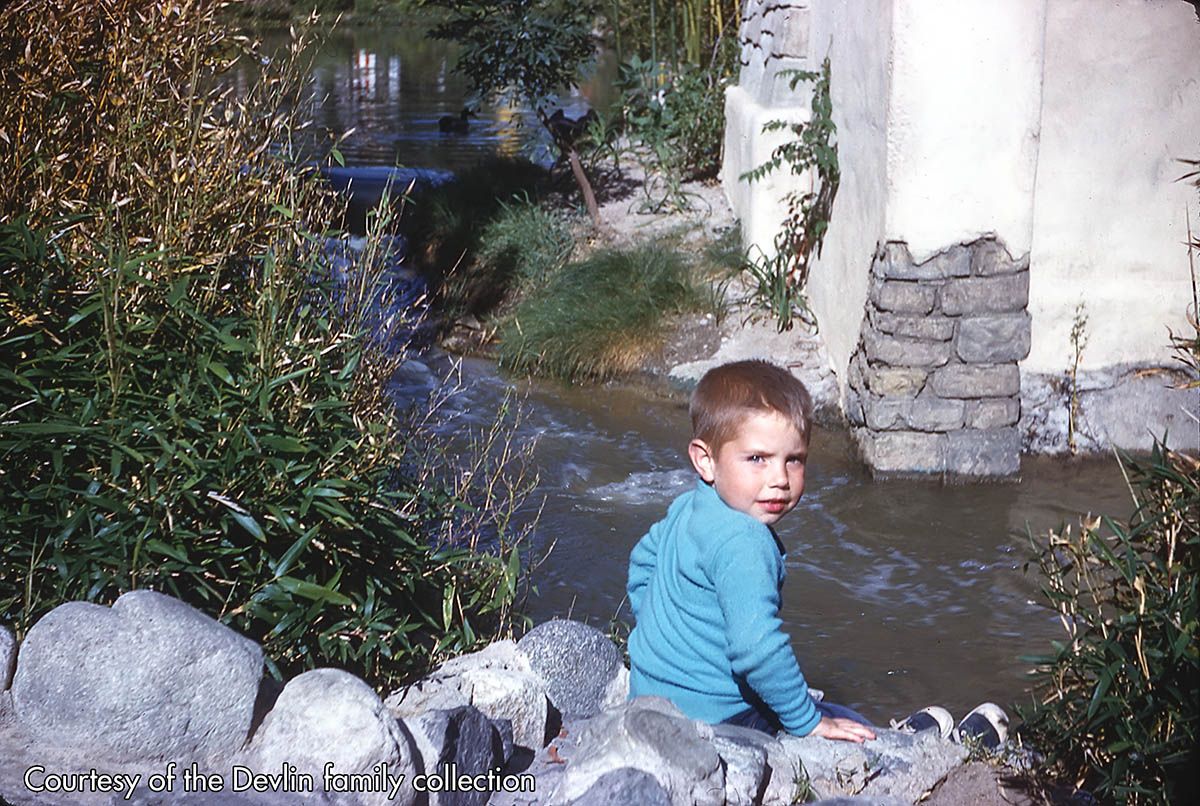 So Patrick sent a link to the following 1957 photo (posted on GDB in 2011), in which you can see the little ramp where he was sitting, as well as the wall nearby. Interesting! Do you think that at this point the water is no longer considered part of the moat?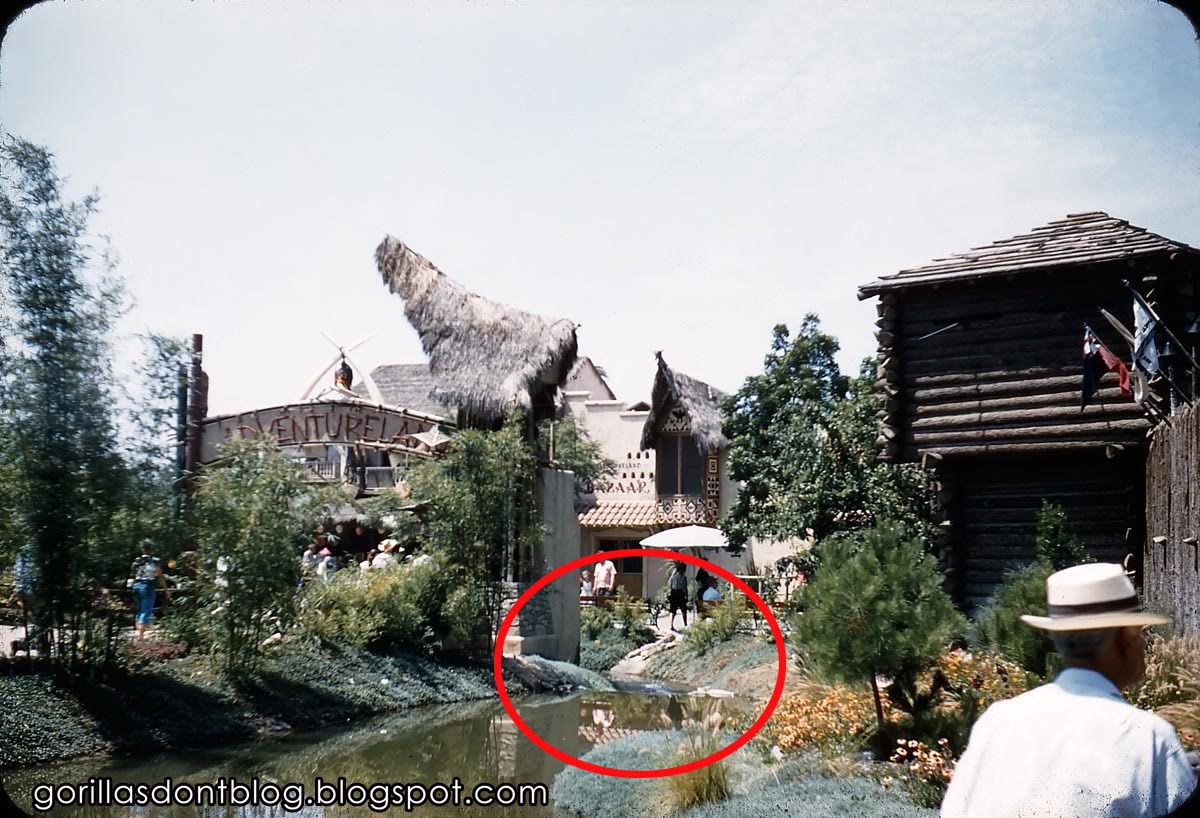 Well, that does it for April, 1960. But never fear, we have more photos from subsequent visits!