Here are two images from 1956, featuring a sleepy Town Square and even sleepier horses.
Let's start with this nice shot of a Surrey (yes, it has fringe on the top). The slightly warm cast of these pictures makes them almost look as if they are from 60 years ago. Wait a minute, what? There are only a few people milling around in the background - the lucky ducks. There's a man in a vest and cap, not sure if he works on one of the vehicles or not.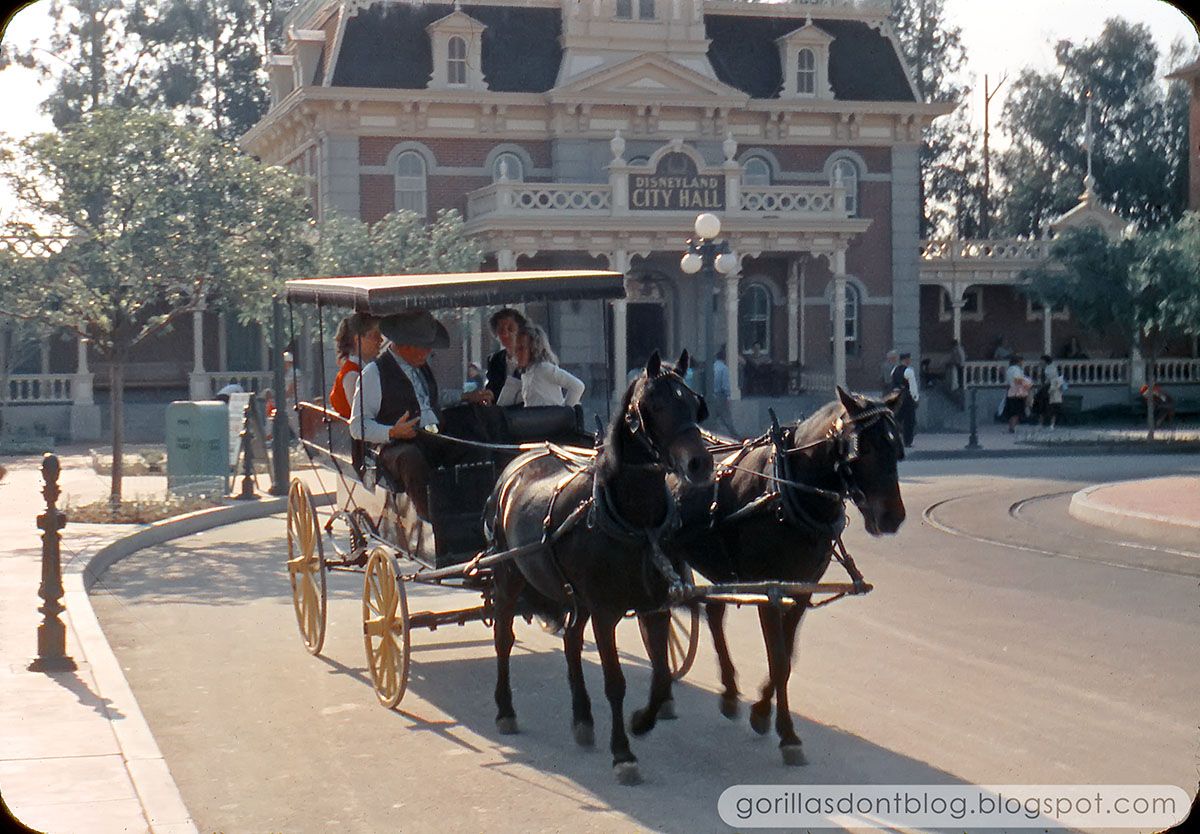 Maybe he was a Streetcar driver! I love just about everything in this picture, from the way the tree frames in the image, to the benches, the blue sky, the Wurlitzer building, the Bank of America, the white wire fencing around the planters... and oh yeah, the Horse Drawn Streetcar too.