Here are some scans of two vintage slides from downtown Los Angeles, circa 1958. Both had turned intensely pinkish-orange, but I have restored them to something resembling "normal", though there is still some funkiness going on. And what's wrong with a little funkiness?
So, here we are on Hill Street; the corner of 7th Street us up near the Warners Theater. Just past that (and unfortunately washed out) is a beautiful Art Deco "Sun Realty" building, covered in blue-green glazed tiles. Happily that building still stands! I love those vertical signs, which (in general) seemed to be a lot more common long ago, though some examples still survive.
Looking at Google's "Street View", it appears that some buildings to our left have been torn down, while newer structures have replaced some of those buildings (such as Quality House Liquors) that are in the first photo. I do like the purple blossoms on the jacaranda trees.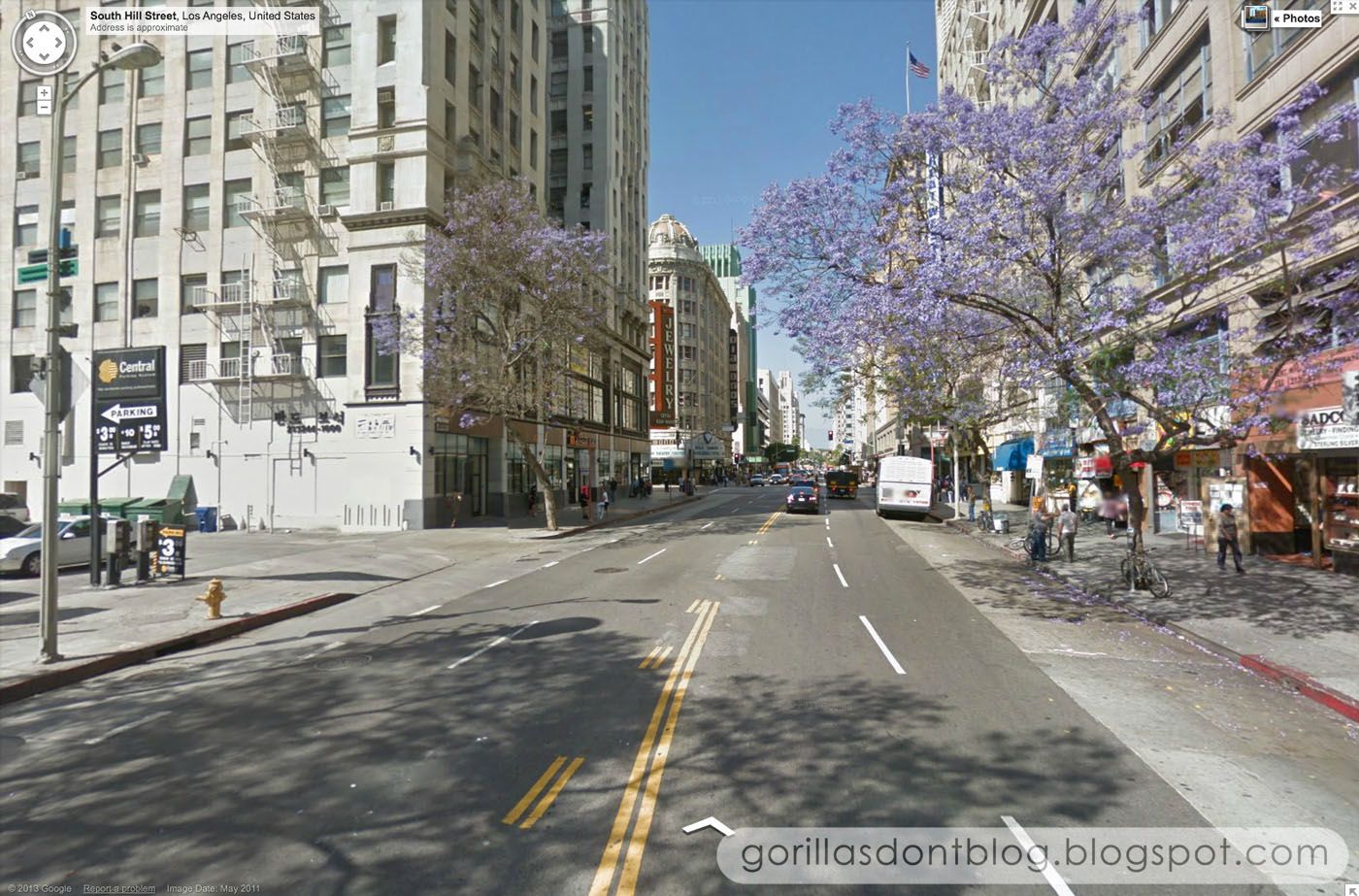 This next one is also on Hill Street, this time looking south toward 6th Street. Love the cars, the genuine vintage people crossing the street, and even the See's Candies store. In the distance you can see the Swelldon clothing store, a fixture in that area for a long time. Notice the Paramount Theater, showing "The Naked and the Dead", a WWII movie starring Cliff Robertson, Raymond Massey, and Aldo Ray.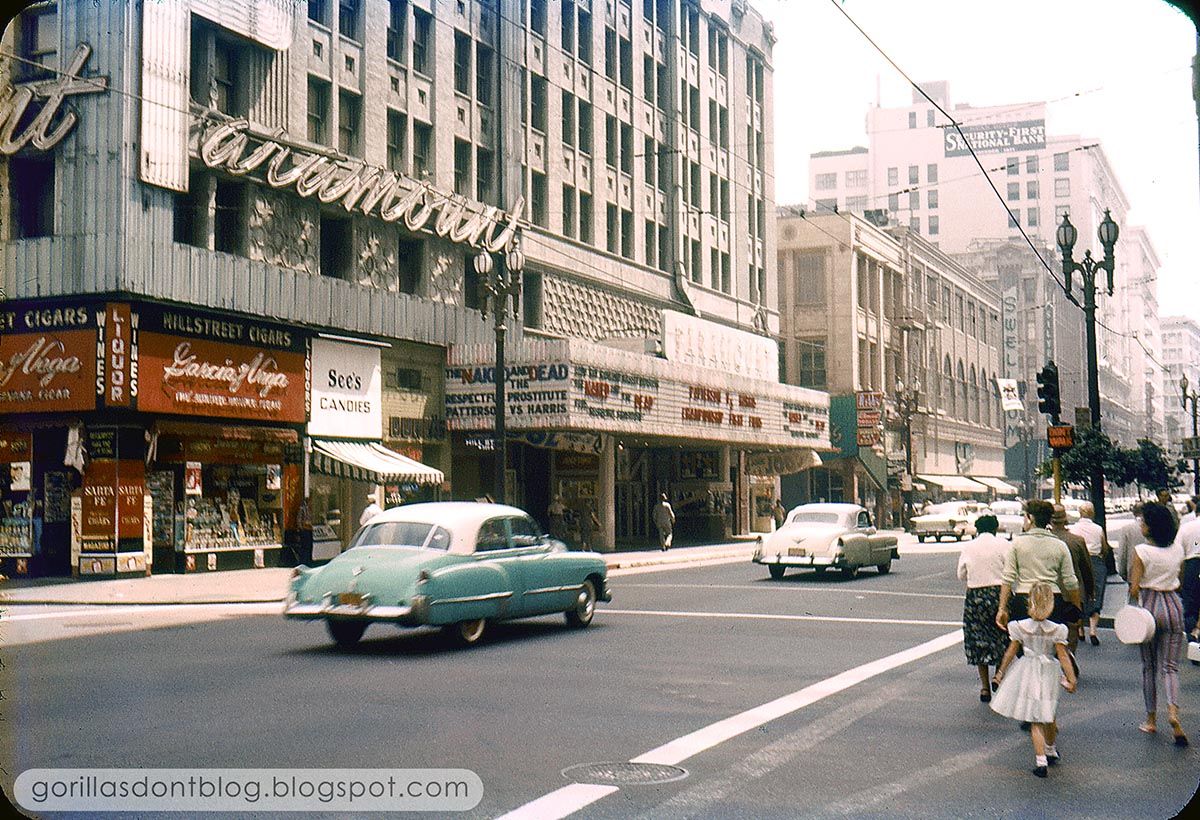 Unfortunately the Paramount was torn down, and a massive office complex was built in its place.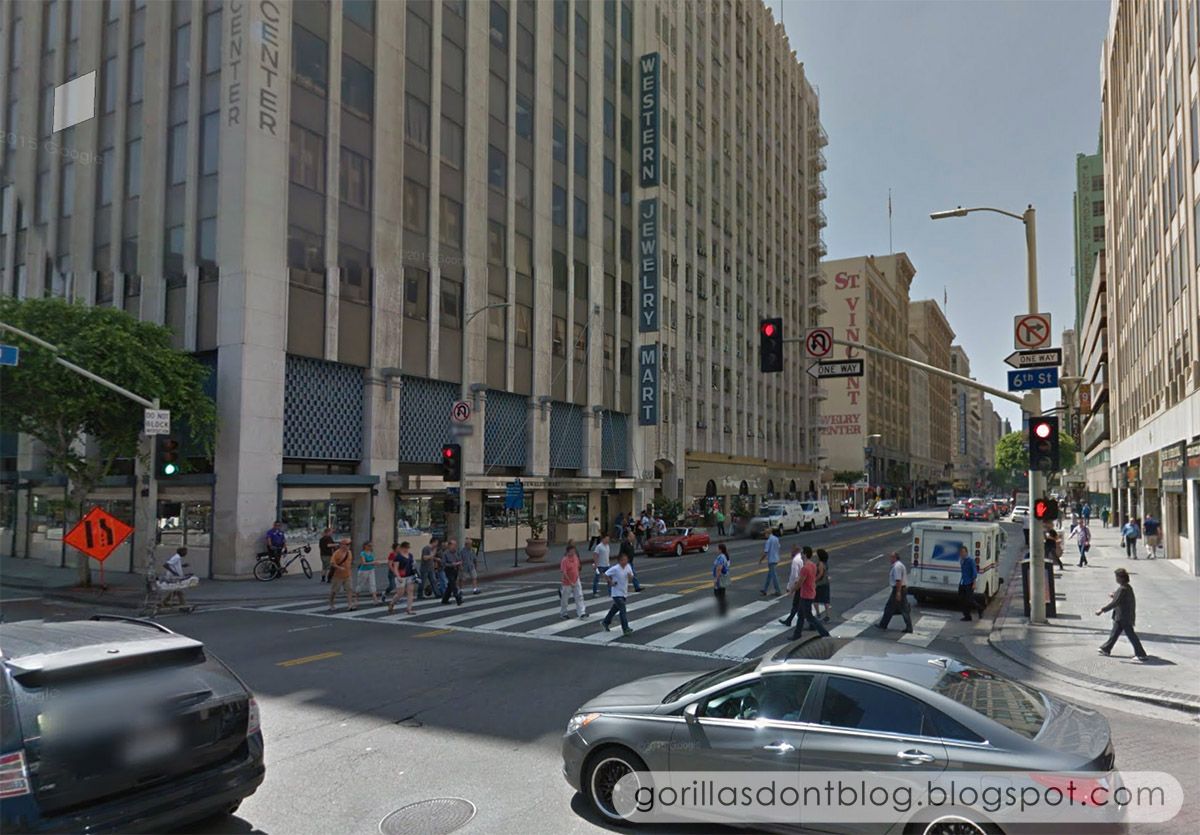 I hope you have enjoyed your visit to Hill Street!