Today I am proud to present more photos from the Devlin family collection! Normally I would be more parsimonious and only share two (or so) at a time, but these four worked together as a set. All of them are from April 23rd, 1960.
As you can see, the family was over by the Submarine Lagoon; clouds seem to have rolled in, but that isn't going to dampen their spirits. Joe sits near the Kodak "Picture Spot" sign (while the Monorail passes by) while Patrick takes it all in.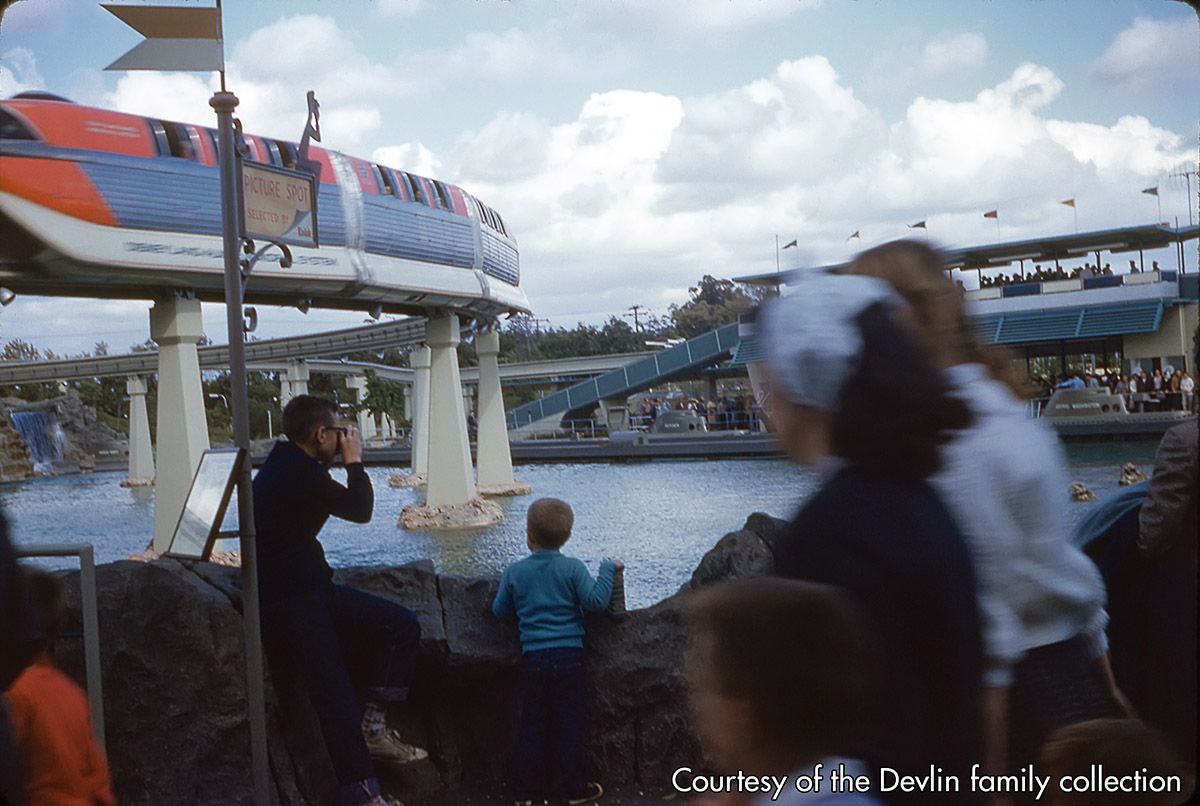 Well, Patrick is done, he's ready for the next adventure (or at least a box of popcorn). Meanwhile, brothers Mike and Joe, sisters Mary and Susan, Tom (that's the back of his head), and mom (Mary Jo) marvel at all of these new Tomorrowland wonders, which had been in the park for less than a year - presumably this was their first time seeing all of the attractions that were added in 1959.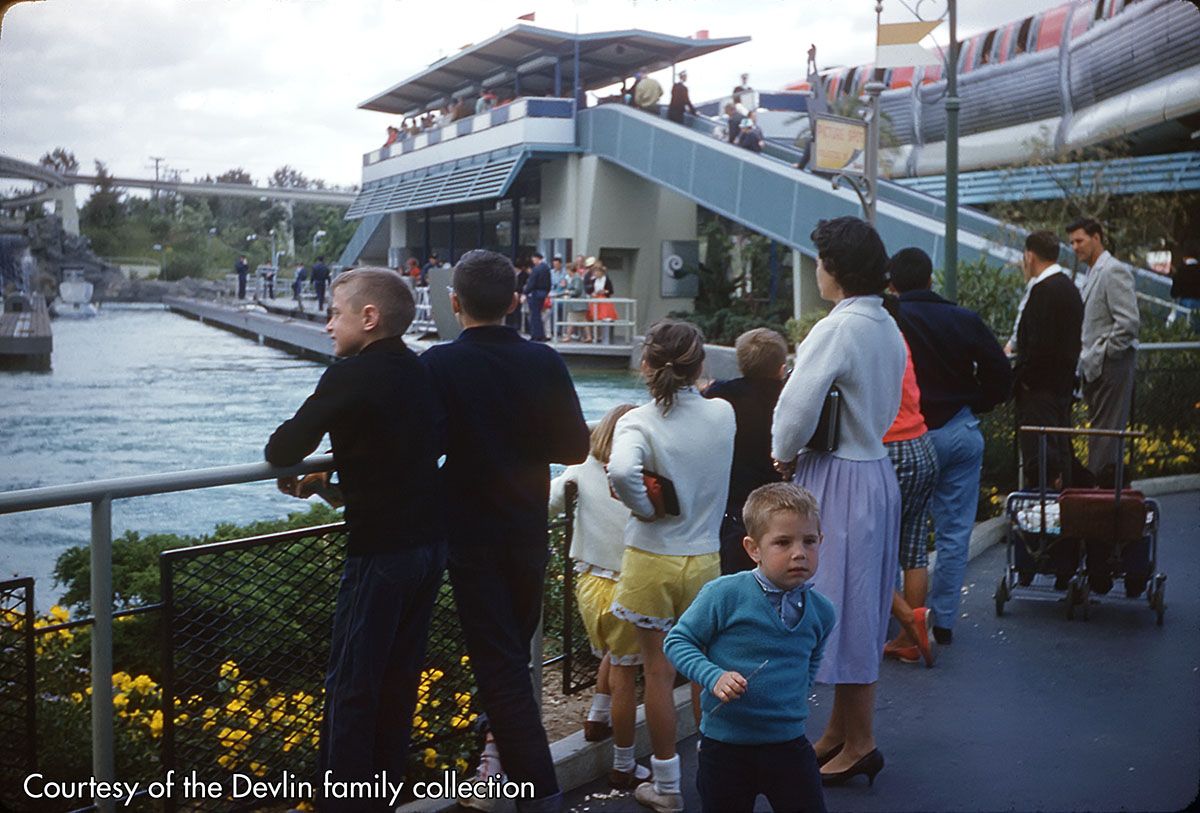 Here's Pat again... I wonder if the family had been on the Subs yet? He might have been trying to remember everything, or imagining what it would be like.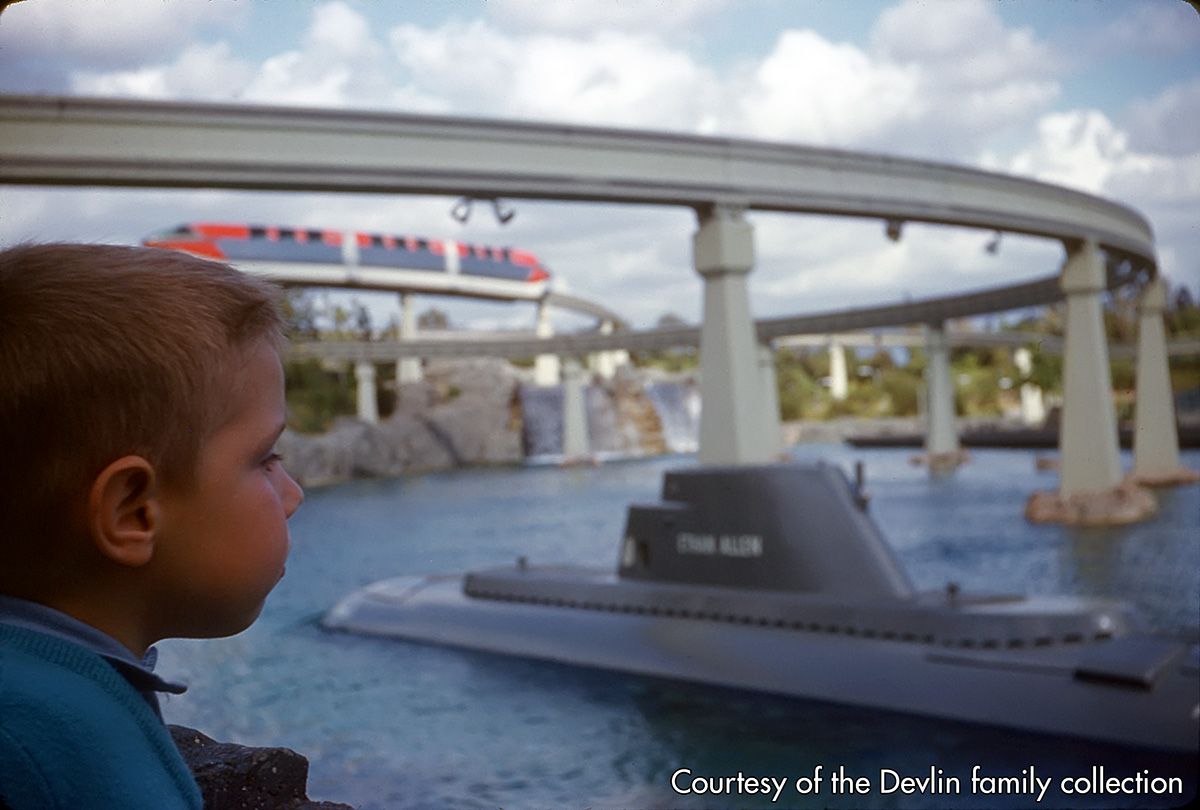 Here's Tom (who so generously gave me these photos!) appearing lost in his thoughts. "This lagoon needs some mermaids!". The shallow focus gives this photo a sort of dreamy quality.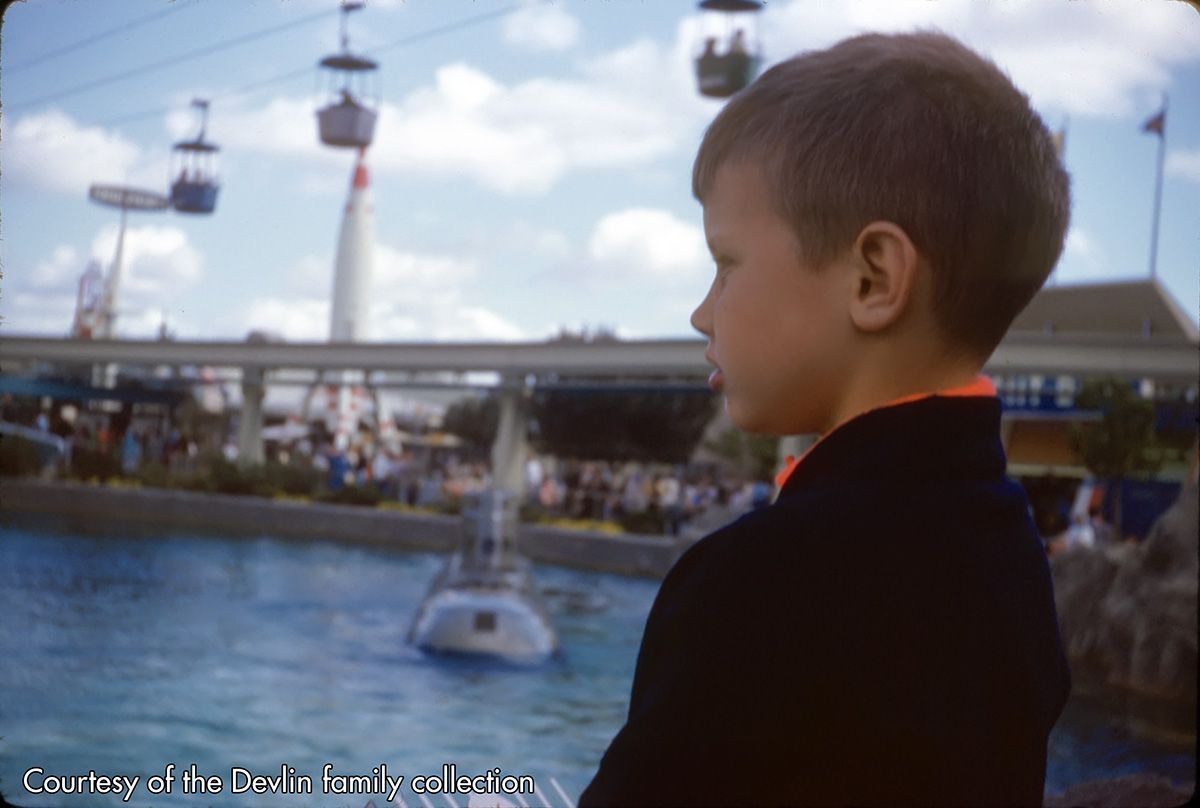 There are more Devlin family photos to come!