Today I have two more slides that I never scanned, even though others in the same lot appeared on this blog. Go figure!
This first one is a nice oblique angle of Sleeping Beauty Castle (1957), though the day is a bit gloomy and gray. Only five people are visible (one of them just). I like the couple near the wall, they look like they are on their way to a cocktail party. You can see the woman's earring from here. The two older ladies must have decided to come and check out this place that they've heard so much about. I believe that the roadway they are walking on was used by the Omnibus back when it would head through parts of Fantasyland.
You know what? I have never noticed that dormer window on the castle to the extreme right!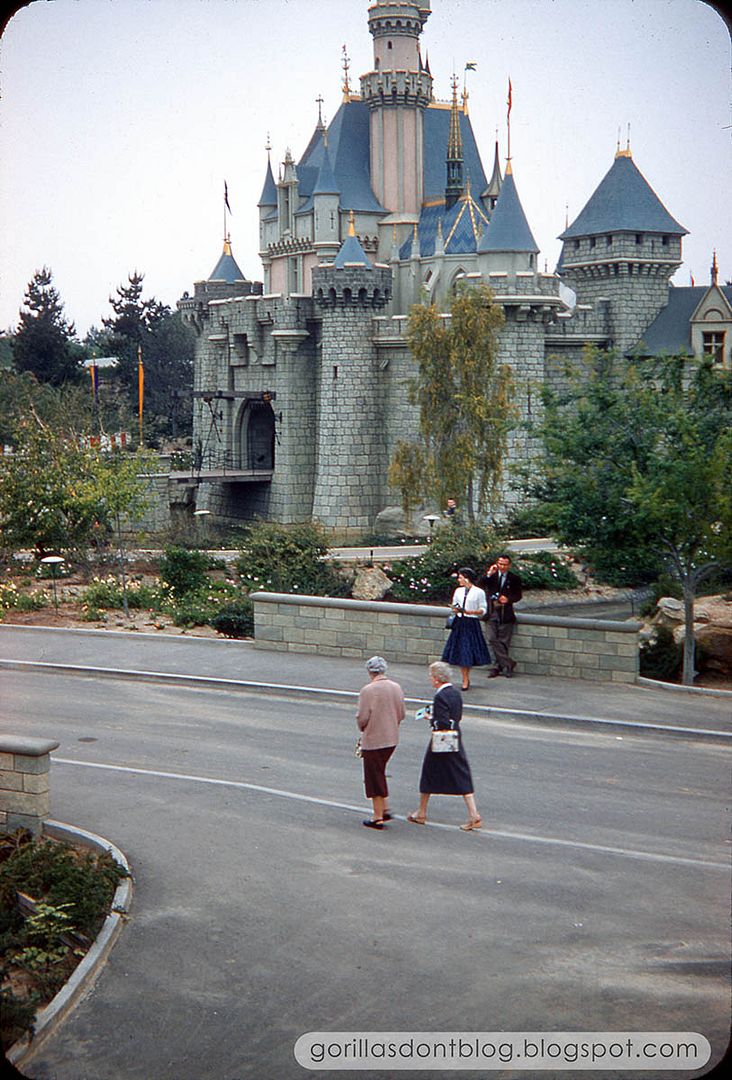 I originally thought that this photo was taken over on the western side of the moat, but I can see some Skyway buckets through the trees. Perhaps I accidentally scanned the slide backwards? In any case, I like the colorful flowers, the picturesque little bridge, and two graceful swans.