Here are two fun photos from 1957, taken over at the "Dumbo's Flying Elephants" attraction!
Fantasyland was certainly a colorful place - all of the splashes of red, yellow, blue and green look like an ad for Kodak film. In the distance you can just see some Skyway buckets, as well as the Mr. Toad façade. The ol' Pirate Ship is to our left. A trio of kids are squeezed into one flying elephant... the boy in the middle is wearing one of those lenticular pins with Goofy's smiling face! I like the older couple in the other elephant... gramps is not sure what to do with his souvenir guidebook.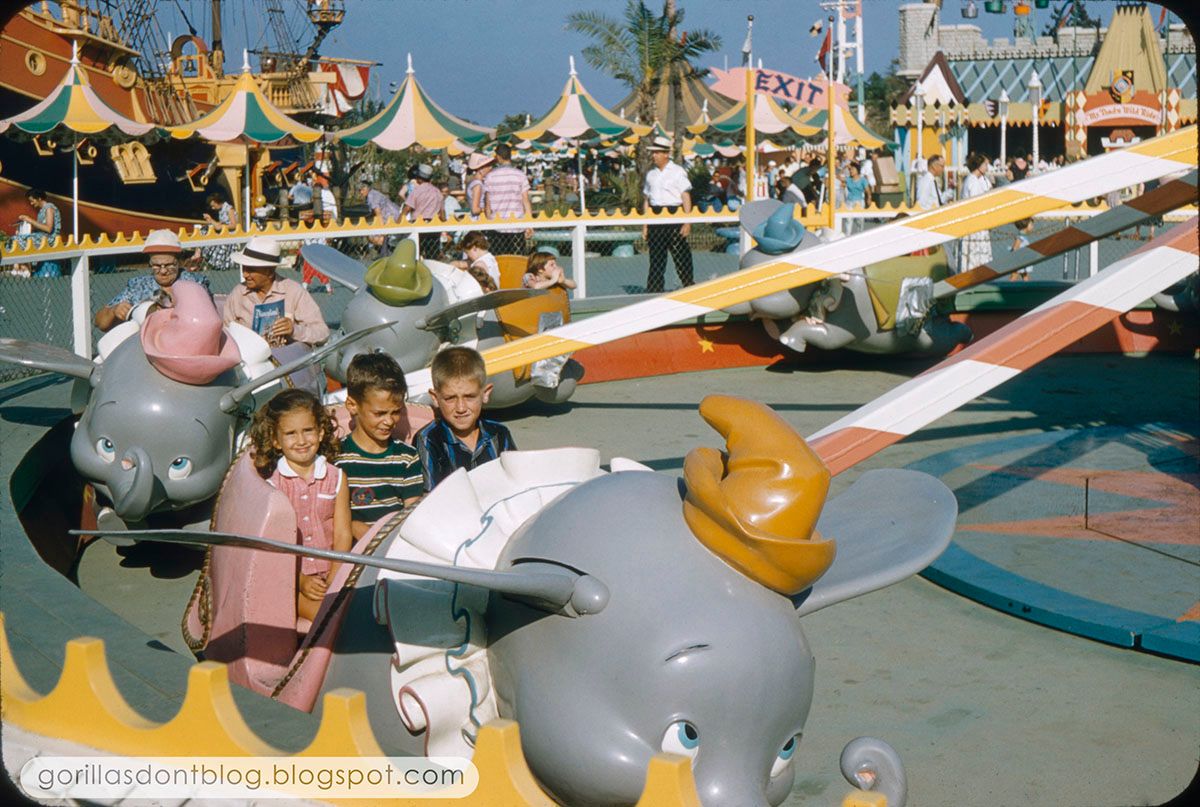 I guess the kids took at least two rides in a row, since we see one of the boys from the previous photo with yet another kid in this picture. Notice the boy's "Magic Pencil". This angle affords a good look at Dumbo's hinged ears, though they no longer flapped at this point.