Today I have two excellent "leftuggies" (my mom's word for "leftovers"); or maybe they are "orphans", since they are all by themselves and don't have any siblings.
We'll begin with this wonderful shot of the yellow Monorail (from a slide dated May, 1962) as it zooms toward the stop at the Disneyland Hotel. If you are having a strong sense of deja vu, it's because I had a very similar photo just
about a week ago
. But this one is even nicer! The blue sky really makes the yellow Monorail "pop". You can even see the little blue "Santa Fe" crosses. Love the old cars below, the back side of the sign for the Hotel, and even the view of the parking lot in the distance.
There is a sporty white roadster in the lower left... does anybody remember reader "CoxPilot" (who passed away not too long ago) mentioning that he drove a 1954 Jaguar roadster? I had hoped that this might be his car, but the grille is all wrong (it might be a Corvette?). And then I found one of his comments on Daveland's blog describing it as dark green, so... two strikes. Rats!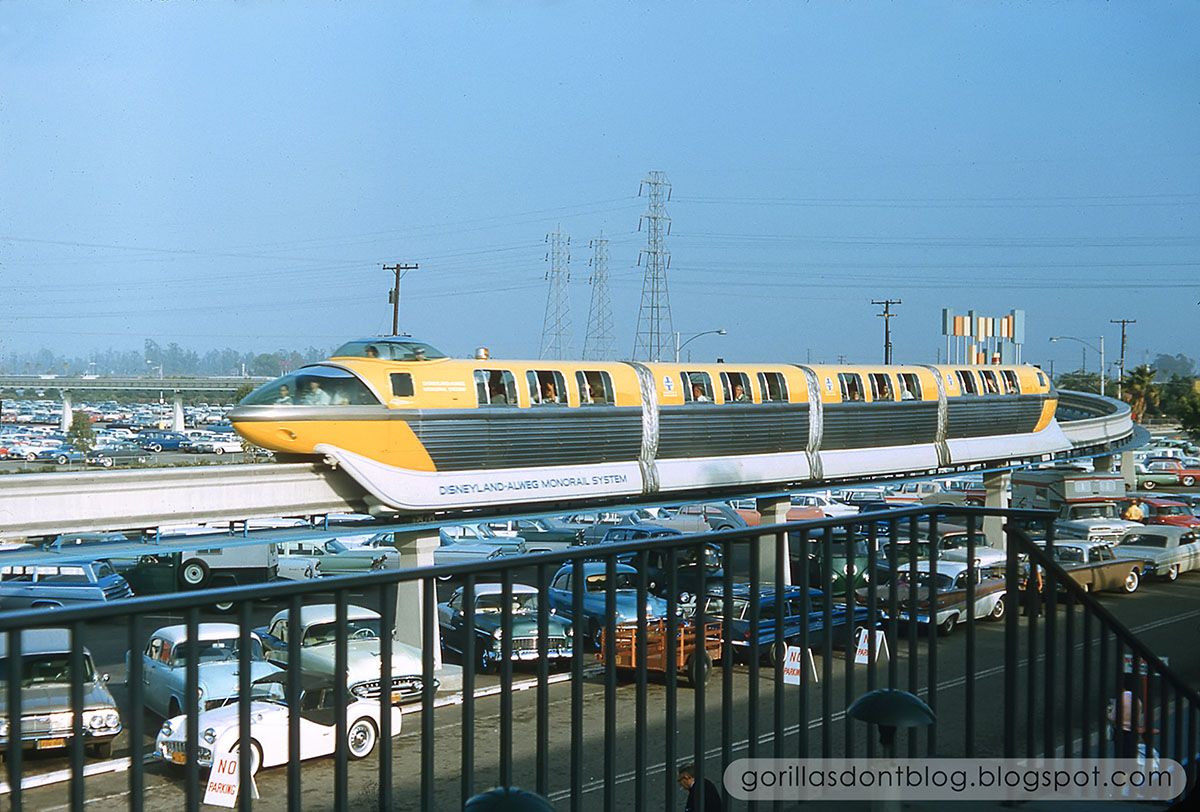 This next one had an indistinct date stamp, but I believe that it says "3-78". Unfortunately it is impossible to decipher that complex numerical code, so I guess we'll never know. Anyway, it is a beautiful photo taken from the pathway up to the Fantasyland Skyway Chalet. Fantasyland looks so colorful and fun, with the snow-capped (always snow-capped!) Matterhorn overhead (Skyway buckets passing through). In just five years, the New Fantasyland would make its debut.