Today I am proud to present more photos, graciously donated to GDB from the Devlin family. Thanks, Devlin family!
In this first example, we see that it is time to rest some weary feet on a handy bench. I'm told that benches aren't as numerous as they used to be; maybe the theory is that "people who are sitting aren't spending".
So there is brother Pat, enjoying his box of popcorn. Save that box! Next is sister Mary, and then their mother, Mary Jo. In the distance is the Red Wagon Inn, and we can just see a bit of a Horse Drawn Streetcar through the foliage. It looks like it was a beautiful day... the color on these is really nice.
This next picture is one of my favorites! Mary Jo is being a good sport with a rubber snake (certainly purchased in Adventureland) on her shoulder. The things moms put up with. I wonder what's in that very large merchandise bag? Or even the small one, for that matter? Something wondrous, no doubt. Next to her is Judy, anxious to try out her Magic Pencil (it writes in many colors!). Tom Devlin's felt pennant swoops in from the top for a splash of added pizzaz.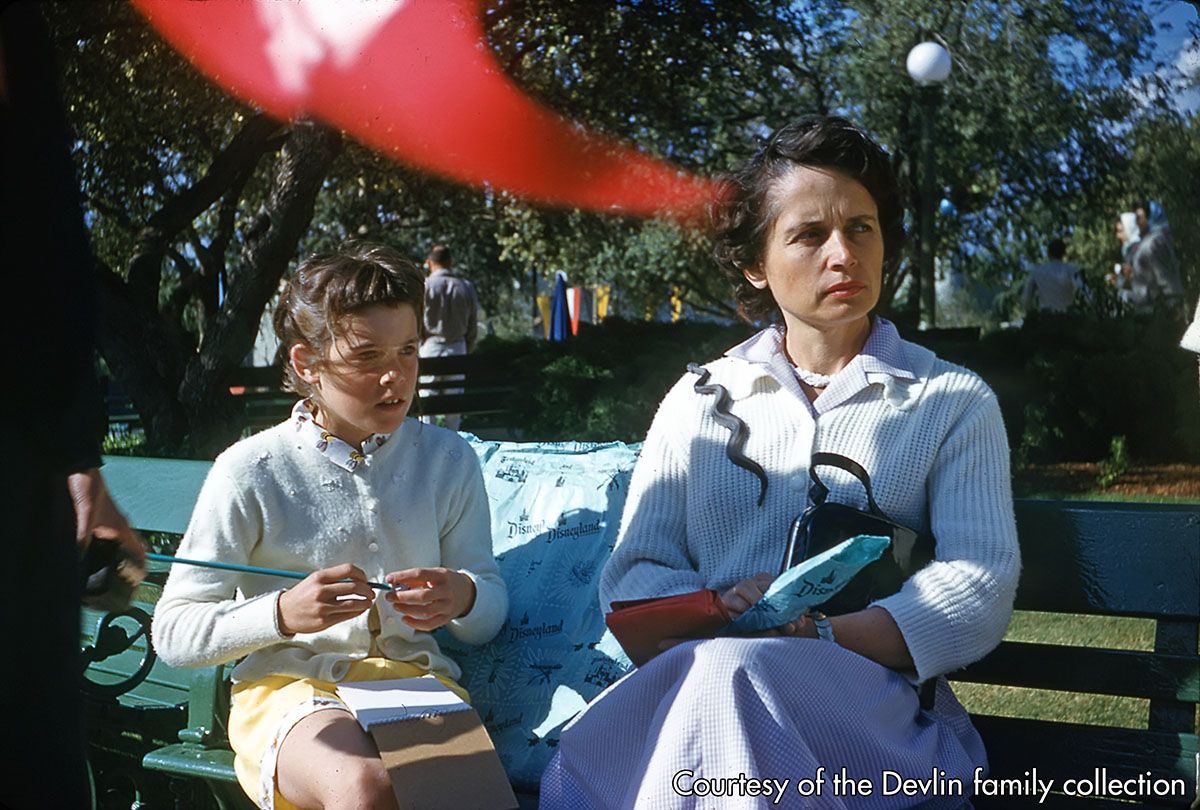 And one more, featuring Mary and Pat; I believe that they are just off of the pathway on the west side of the castle... they could probably jump into the moat if they wanted to.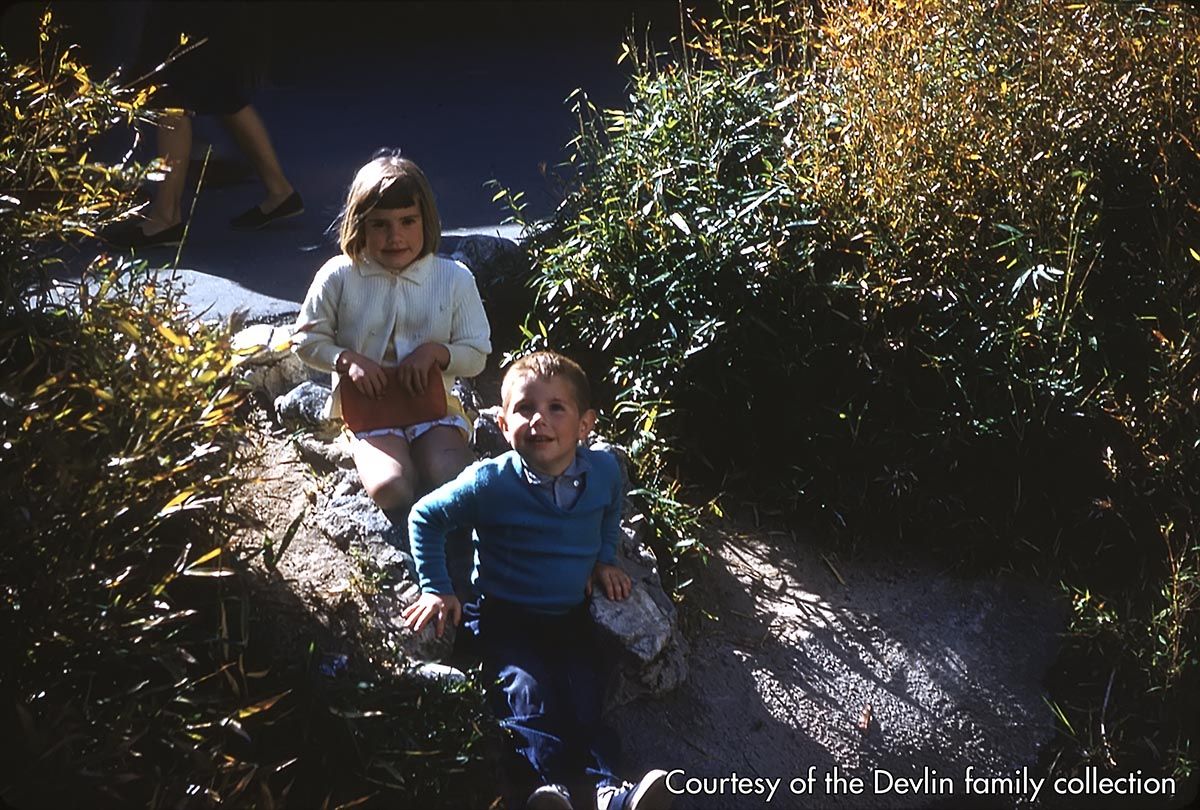 I'll have more Devlin family photos coming soon!