There's something about today's snapshots that remind me of the 1965 Donruss bubblegum cards that I shared on this blog a while ago. Maybe it's their smallish size, maybe it's the white border. Or even the way the colors look. OR I am insane, which is a distinct possibility.
Sleeping Beauty Castle looks pretty swell here, very summery and friendly. Ivy has swallowed nearly half of it, and the colorful banners add some nice accents. I can't believe I've never noticed before, but it appears that the tops of those banner poles are supposed to be medieval torches... did they actually ignite at some point later in the day?
Meanwhile I love the 70's fashions. Stripes! And that guy's orange-ish brown suit is awesome.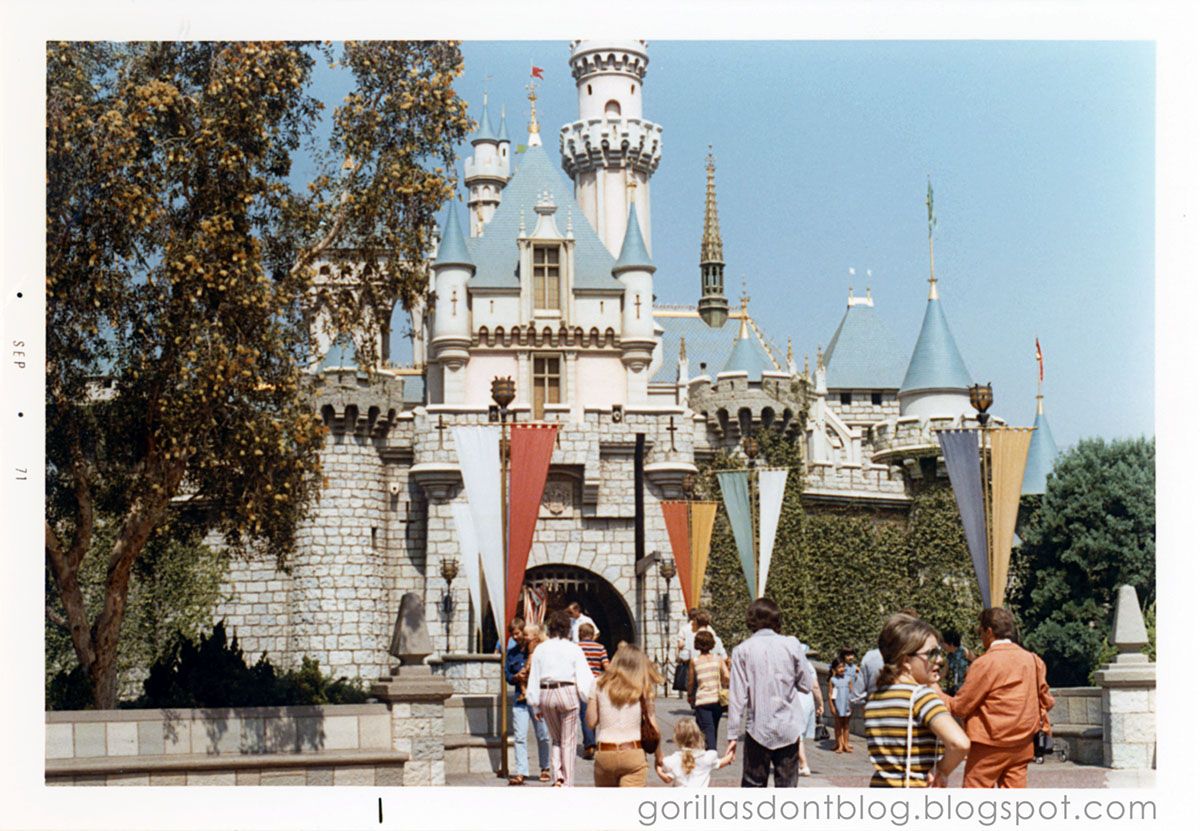 Next we have this nice aerial view of the "Patrick Henry" as it glides on its track through the lagoon, heading toward the waterfall that is the entry into the dark ride portion of the attraction. At the top of the image you can see lots of toylike Fantasyland Autopia cars, and even a Motor Boat in the upper right.