As we get near the end of the fabulous lot of Kodak Instamatic photos given to me by "Mr. X", you'll be seeing some extra-nice images... there have been some good ones in the past, but I saved some of the best for last (unintentional rhyme).
Like this wonderful shot taken from a Motorboat, which makes it unusual right away. I love seen the names on the boats, "Leprechaun" and "Faline". OK, smarties (no cheating)... who can name all of the boats from the Motor Boat Cruise?! I also love the low angle view of the Peoplemover and Monorail, with what I believe is part of the Fantasyland Autopia queue structure to the right. And of course you've got that Matterhorn too.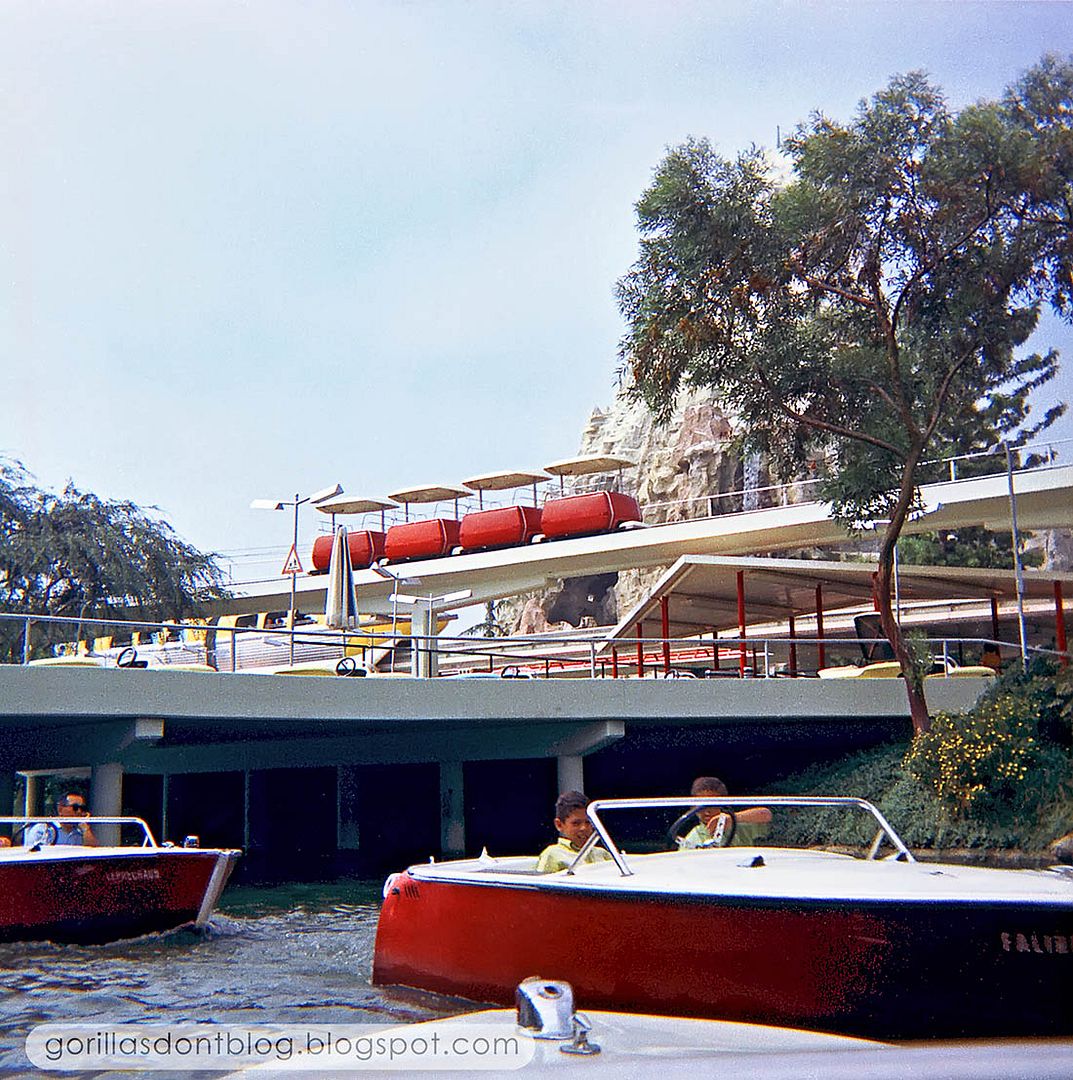 Here's another beauty, showing the yellow Monorail as it approaches the station at the Disneyland Hotel. I cropped off about 1/3 of the photo because it was just empty sky. I don't have much to say about this one, but it's awesome!