By now you know that I have been rescanning slides from the past in an effort to get better results. Today I have two featuring the Mark Twain, and I think they've turned out pretty good.
Here's one that was originally posted back in 2007; it's a moody shot of the Mark Twain as it heads past Fowler's Harbor into the great unknown. It's not bad, but it could be better.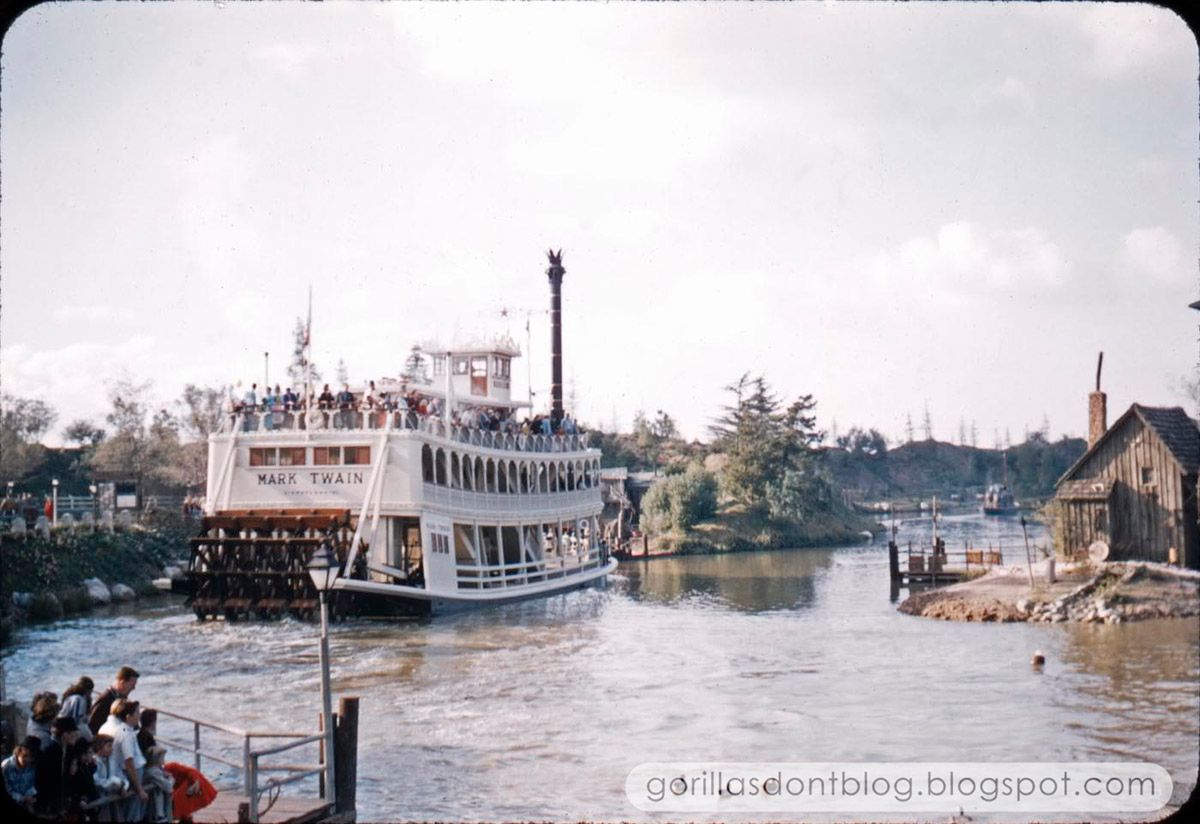 See what I mean? There's blue in the sky, for instance. And things are just crisper and clearer. Look at the barren hills in the distance! That's right about where a certain new Land will be hatched.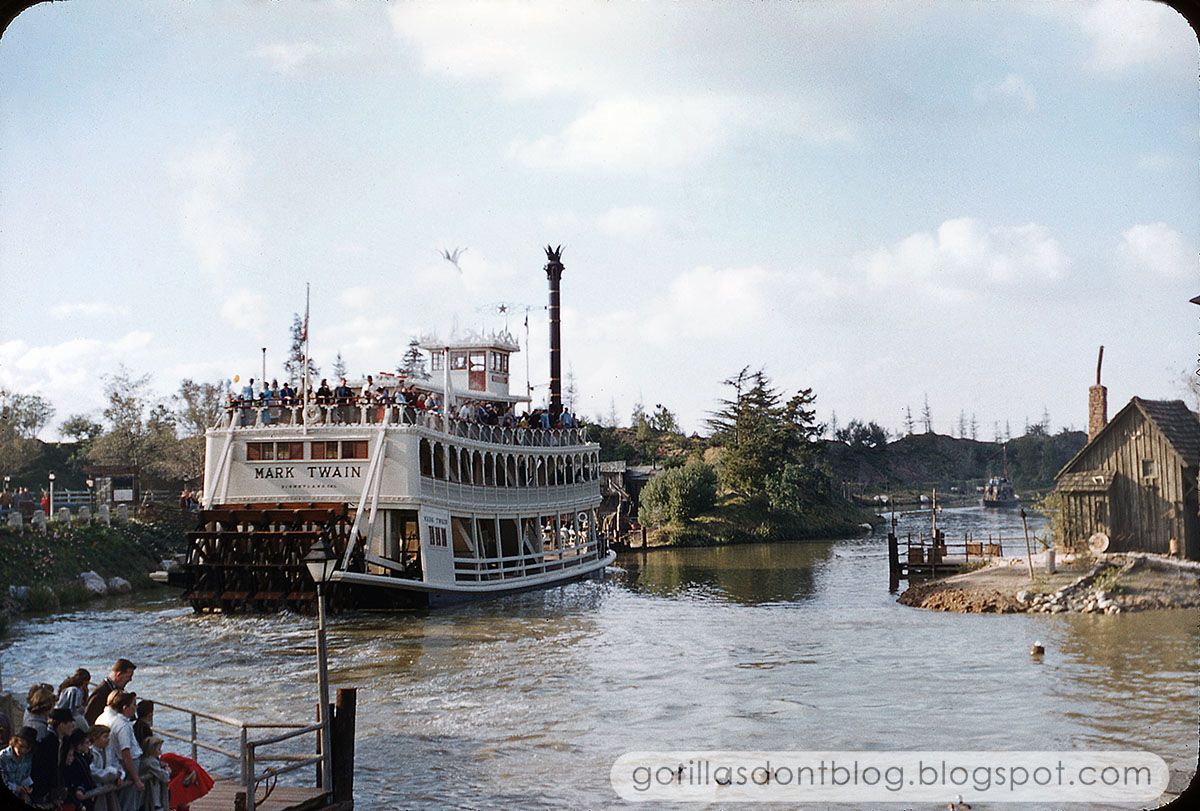 This next one was posted in 2006, two scanners ago. That first one was a real piece of junk, as evidenced by the fuzzy image and too-warm color.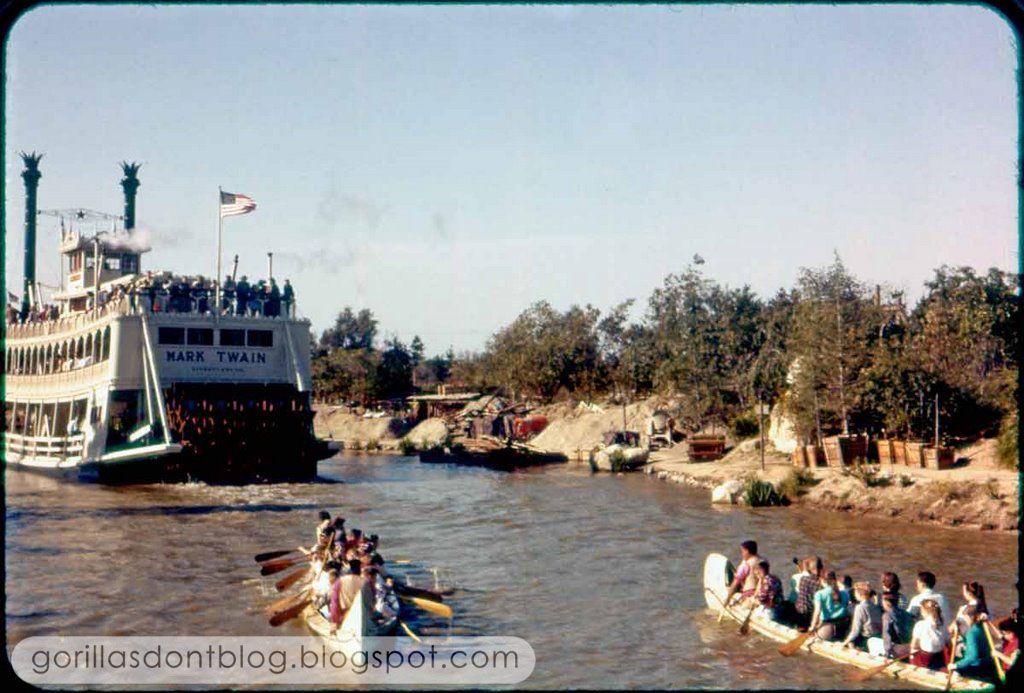 This one looks much more natural. I love the "racing" canoes, as well as the signs of construction going on over on Tom Sawyer Island. There are boxed trees aplenty. I think I see the top of the Burning Settler's Cabin peeking up over the trees, so presumably this was taken a bit further north compared to today's first photo.