Today's "Anything Goes" entry celebrates trains. Everybody loves trains, even communists.
This first photo shows a beautiful miniature locomotive that was once located at Crandon Park, Florida (famous for its miles of sandy white beaches). From what little I could glean online, this 2 foot gauge train debuted around 1949, and was powered by gasoline rather than live steam. Accounts vary, but it seems to have operated until the mid-1970's, when it was replaced with a completely different train - but as of now none are still there.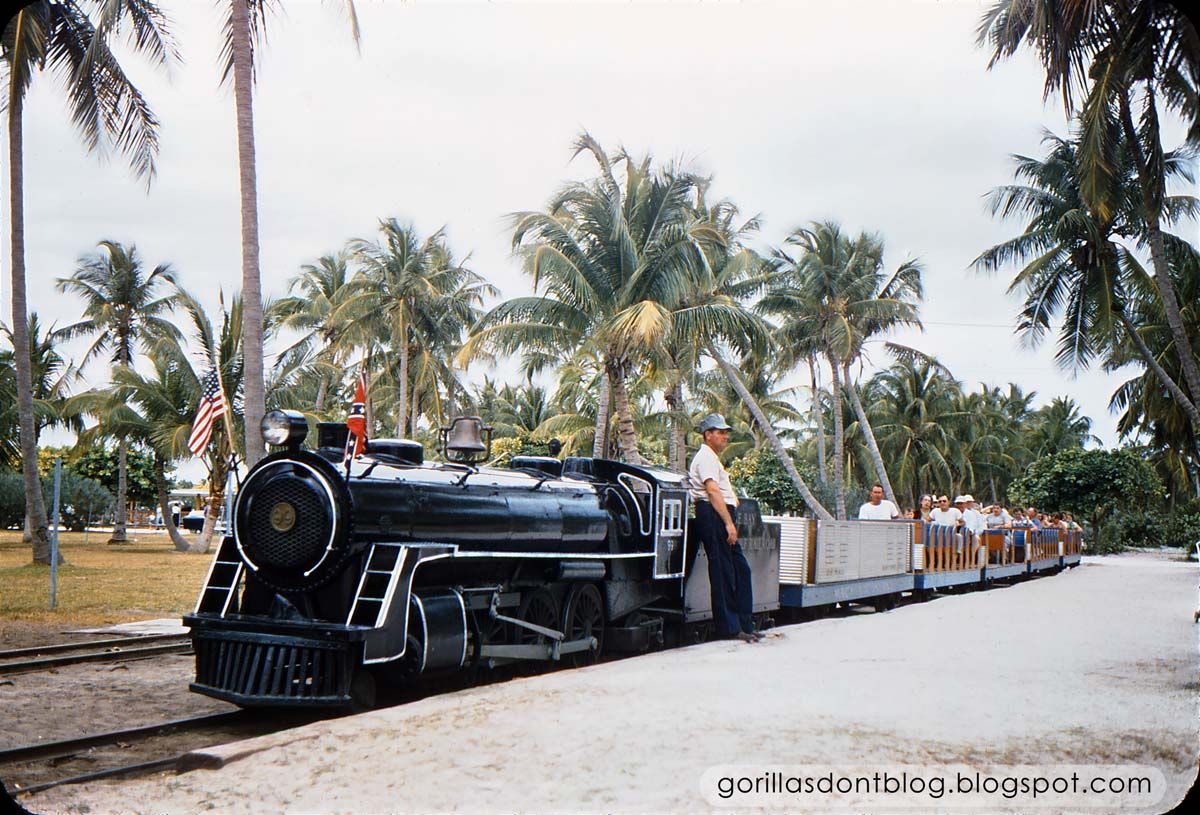 This next picture is from July 1971, and it features the California Western Railroad (affectionately known as the "Skunk Train") up in Mendocino County, California. Wikipedia sez,
The CWR runs steam and diesel-powered trains and rail motor cars 40 miles (64 km) through redwood forests along Pudding Creek and the Noyo River. Along the way, the tracks cross some 30 bridges and trestles and pass through two deep mountain tunnels.
Sounds pretty neat! The locomotive dates back to 1885 when, as the Fort Bragg Railroad, it hauled redwood logs to lumber mills.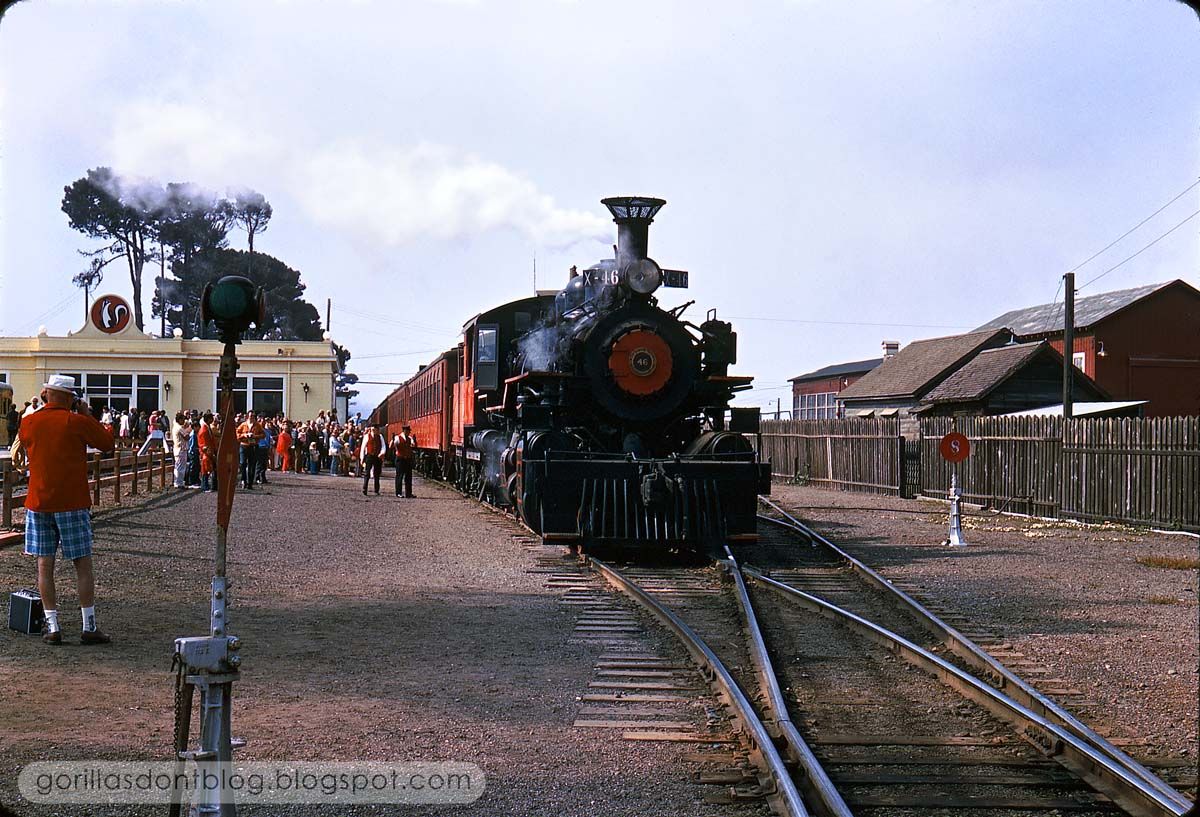 And I'm throwing this one in as a bonus, even though I don't have any info about it. At first I thought it might be another view of the Skunk Train, but there is a sign on the building to the extreme left, and I think it says "Burlington Route", which operated throughout the Midwest.