It's "Anything Goes Saturday" yet again; what shall we look at today? Well, I just scanned some old stereo slides, and liked a couple of shots featuring the Royal Gorge Scenic Railway. It was based in Cañon City, Colorado, at a frontier town called "Buckskin Joe". Originally built in 1957 as a movie set, it eventually became a western theme park, similar to Knott's Berry Farm. There were gun fights in the streets, a "Mystery House" (presumably akin to the "Haunted Shack"), magic shows, a horseless carriage ride, and of course, a saloon where guests could order a sarsaparilla and a buffalo burger.
But we're here to enjoy the miniature railroad! Built in 1958, it provided stunning views of the Royal Gorge during its 3 mile, 30-minute trip. It included a wonderful view of the famous Royal Gorge Bridge, and an exciting trip across two impressive trestle bridges. The photos below are circa 1960. Notice the crude wooden "viewing platform".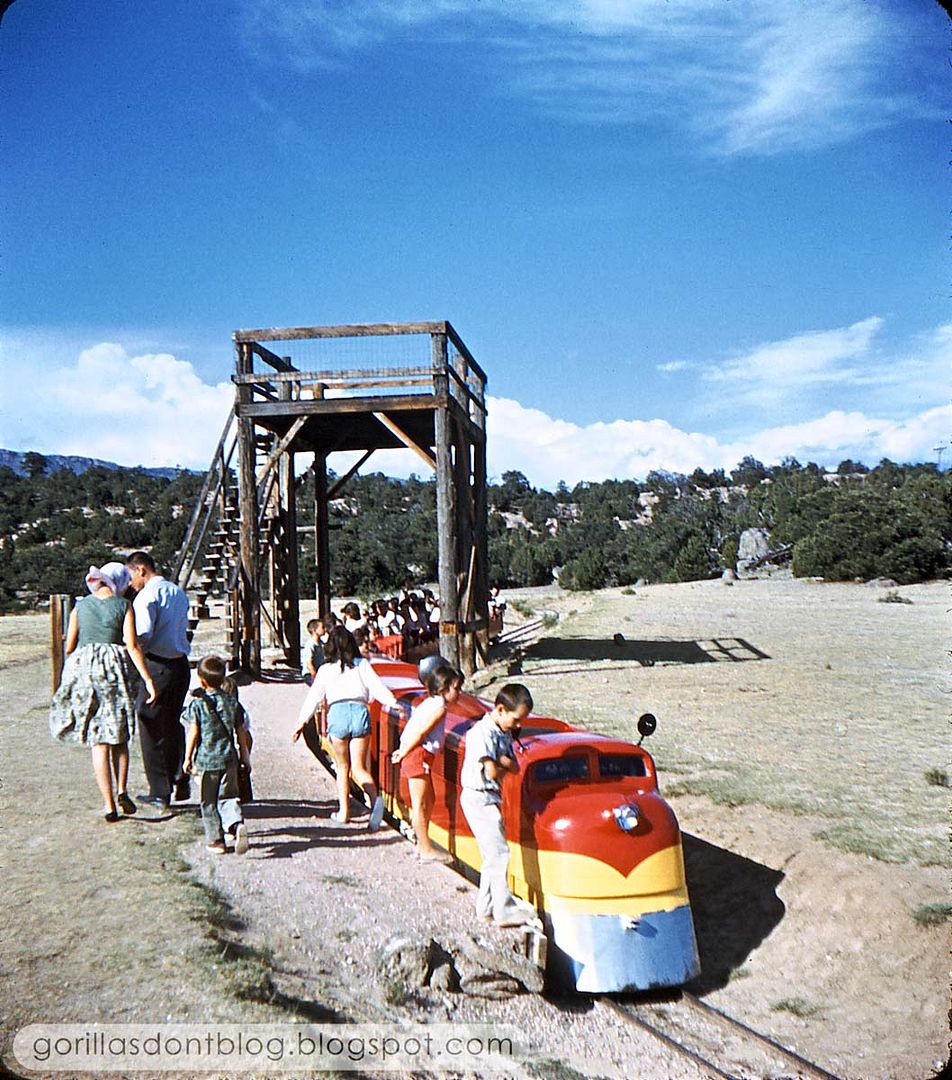 According to one
website
,
"...the trains were built in Cañon City by Royal Gorge Fabricators. The engines are 1952, 6-cylinder Spitfire flatheads. The trains are open-air and run on a 15-inch narrow gauge track called 'Mountain Gauge'. This type of track was used in mines where standard width was too large for the narrow passages."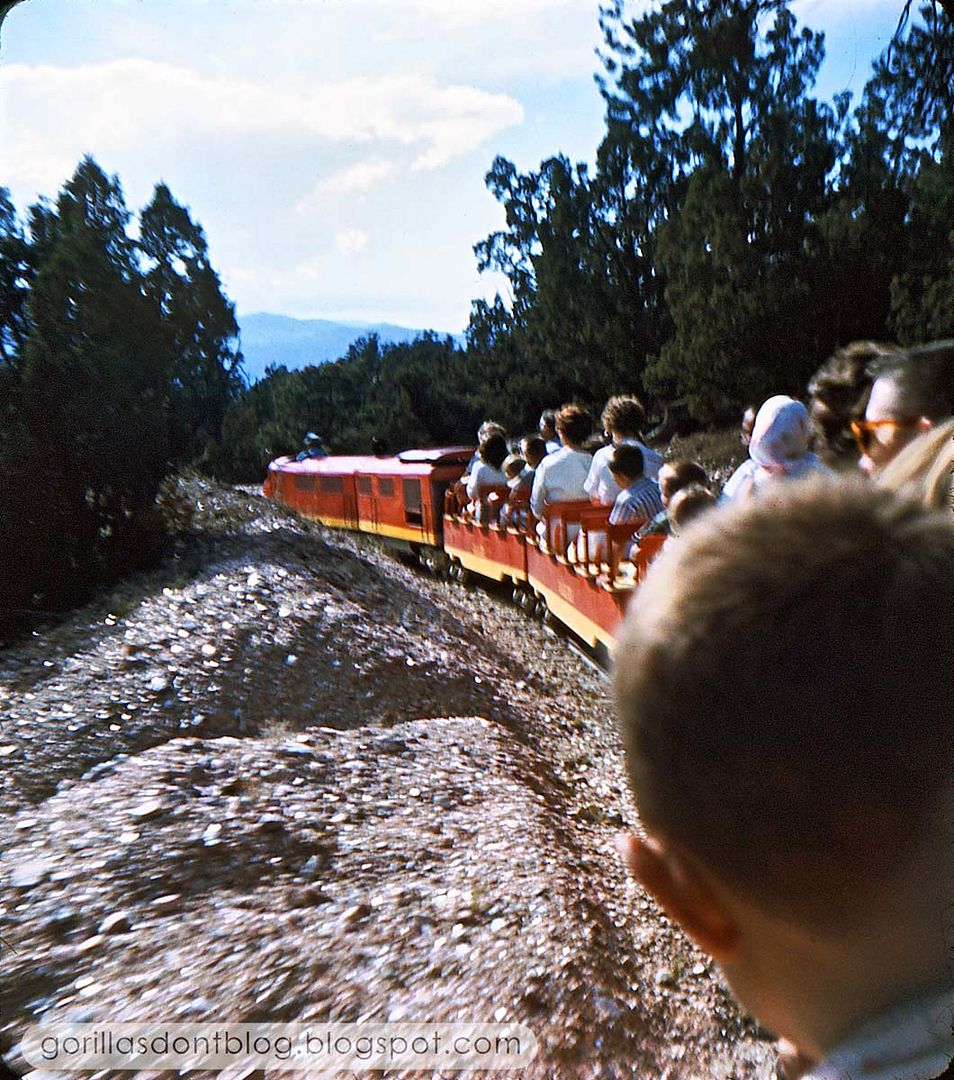 The last day of operation for Buckskin Joe was September 12, 2012. The town, including the miniature railroad, was purchased by a Florida billionaire who planned to relocate the whole kit-and-caboodle to his private ranch.
Say, watch a video of a trip aboard the Royal Gorge Scenic Railway why don'tcha!