Welcome back to 1996! We were rocking out to Hootie and the Blowfish, the Macarena, and Alanis Morissette. Hits in the theater that year: Independence Day, Happy Gilmore, Fargo, and Disney's "The Hunchback of Notre Dame". Now you know.
Here's the good old Penny Arcade, complete with a genuine "Indian Head" penny above the entrance (remember when pennies weighed 20 pounds?). This picture is from November, and it must have been a bit chilly based on the clothing; of course there is always somebody in shorts at Disneyland. Notice the kid at the Esmerelda's fortune telling machine out front . At this point it looks like the arcade was still full of vintage coin-operated machines that I remember so fondly.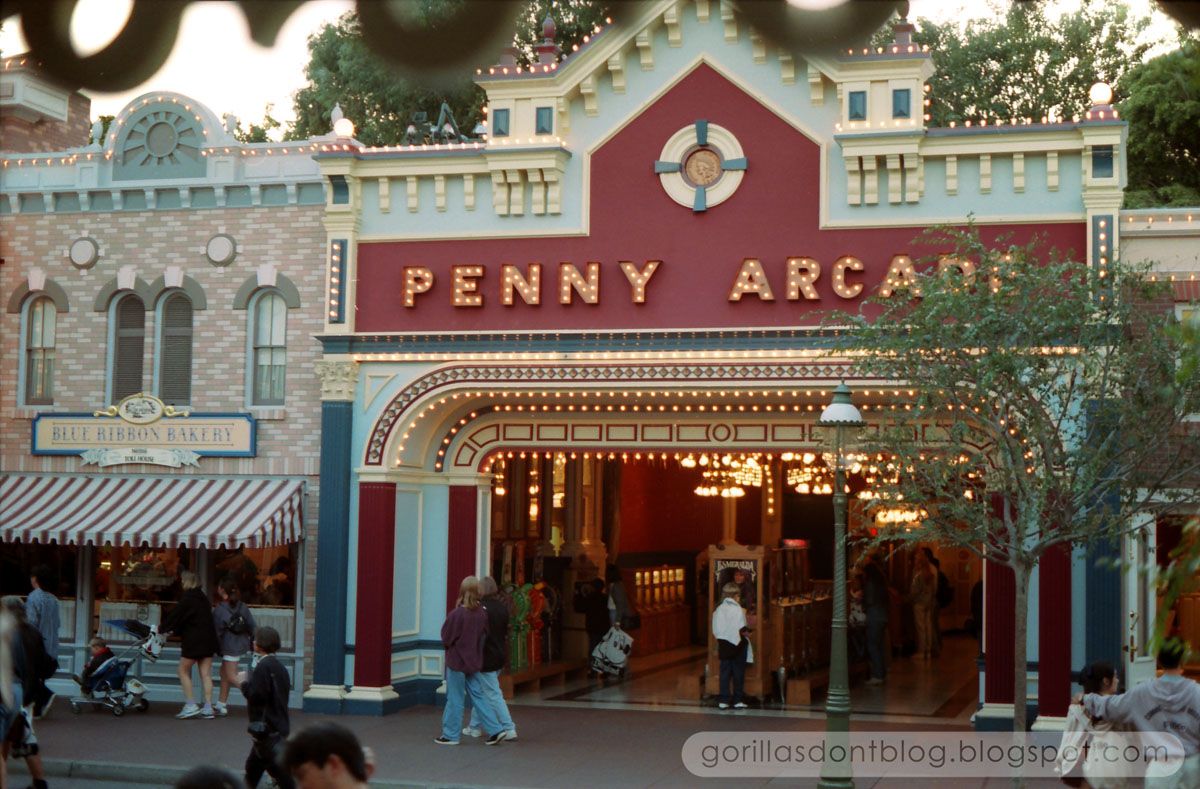 This next photo is from July, and Mr. X tried to take a good portrait of the Candy Palace (right next door to the arcade), only to have the fire truck ruin the picture. There's Roger Rabbit in the window, wondering if he will ever star in a sequel.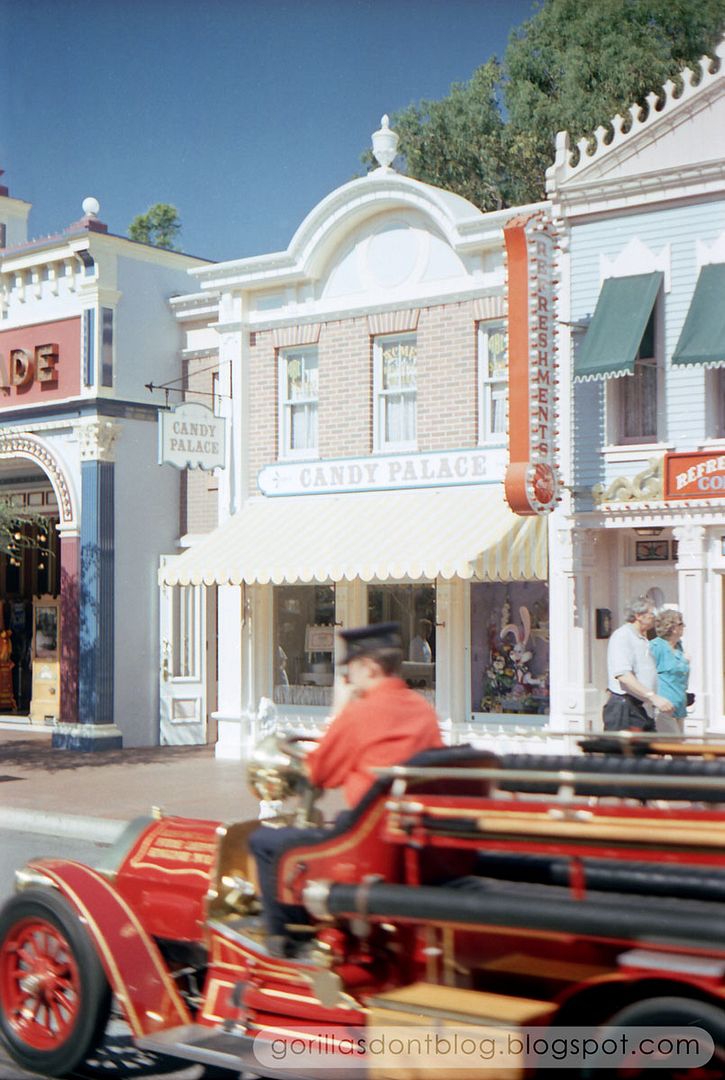 Over on East Center Street you will still find the Hotel Marceline. In this December photo, Christmas decorations are evident; the entrance to the lockers is just to our right, and you can just see the brick wall that is half "nice and neat" and half "wavy", supposedly to help Walt (or somebody) to decide which would look best on Main Street. Frankly the wavy bricks look kind of terrible, so the right decision was made. Hooray!