We'll start today's selection with this great, colorful picture of a mom and two girls near the exit to Disneyland. Even though it is the afternoon (that other mom and her kids are done for the day), it looks to me like they are just heading in to the park. Mom acknowledges the camera with a bullfighter's flourish ("Olé!"). The train is at the station, and quite a few posters are visible in the distance. Any idea what those vehicles are to our right?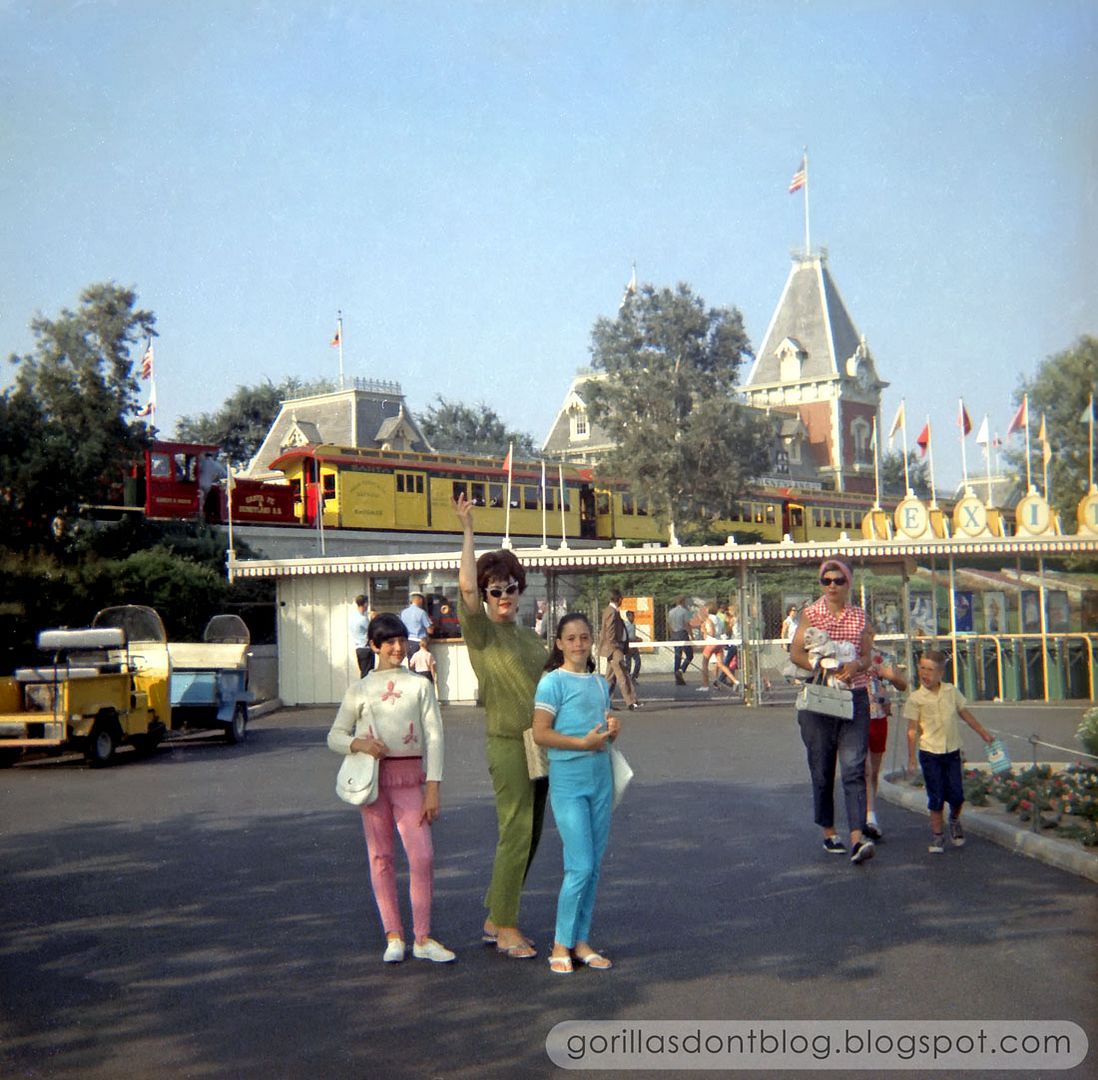 Here's a nice shot of the Fire Department, with the old Chemical Wagon resting inside. I never really noticed that green door before, is that how Walt Disney accessed his apartment upstairs? Or was there a secret back entrance for him?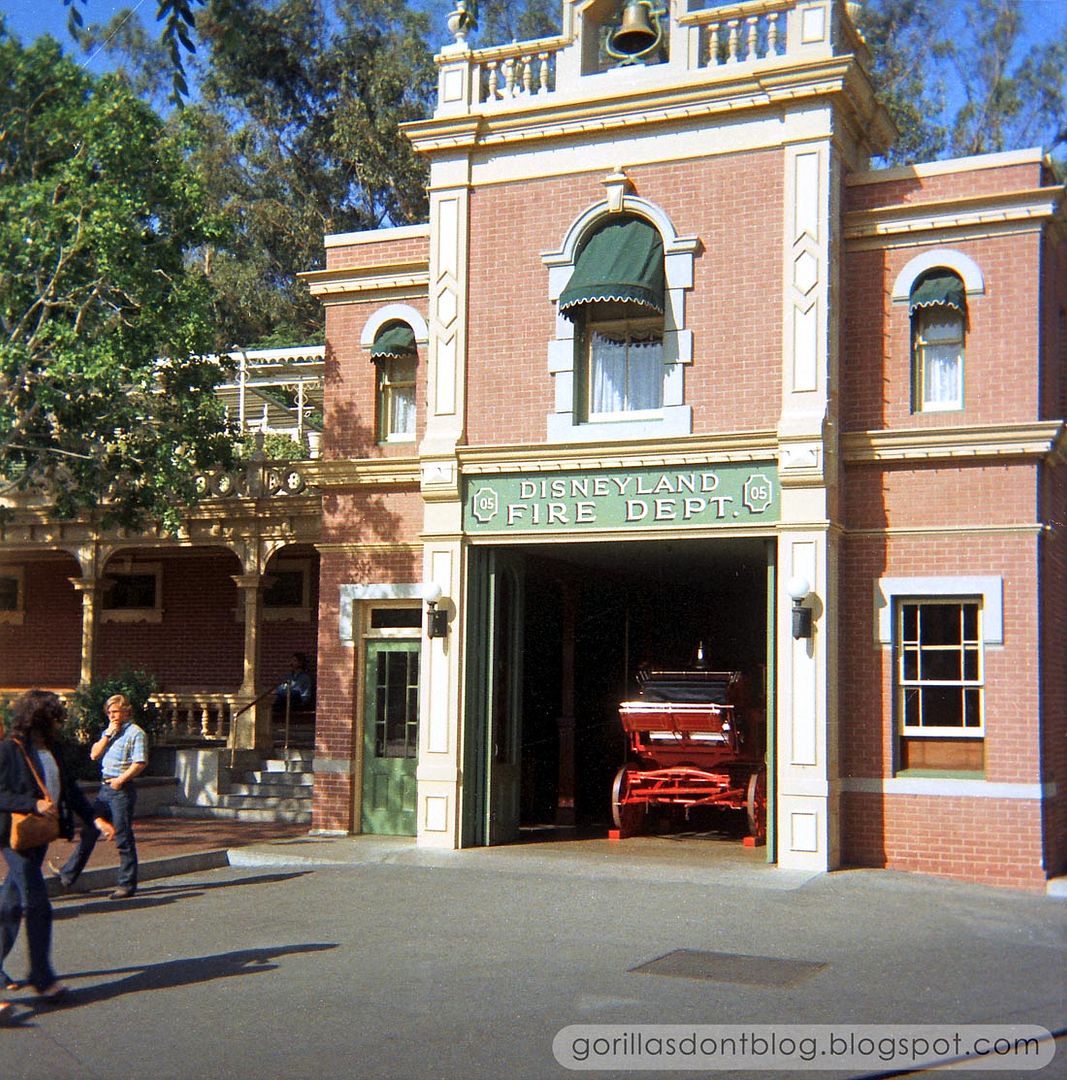 I added this shot of the Friendly Indian Village just "because"... it's not like we haven't seen a zillion similar pictures of it before.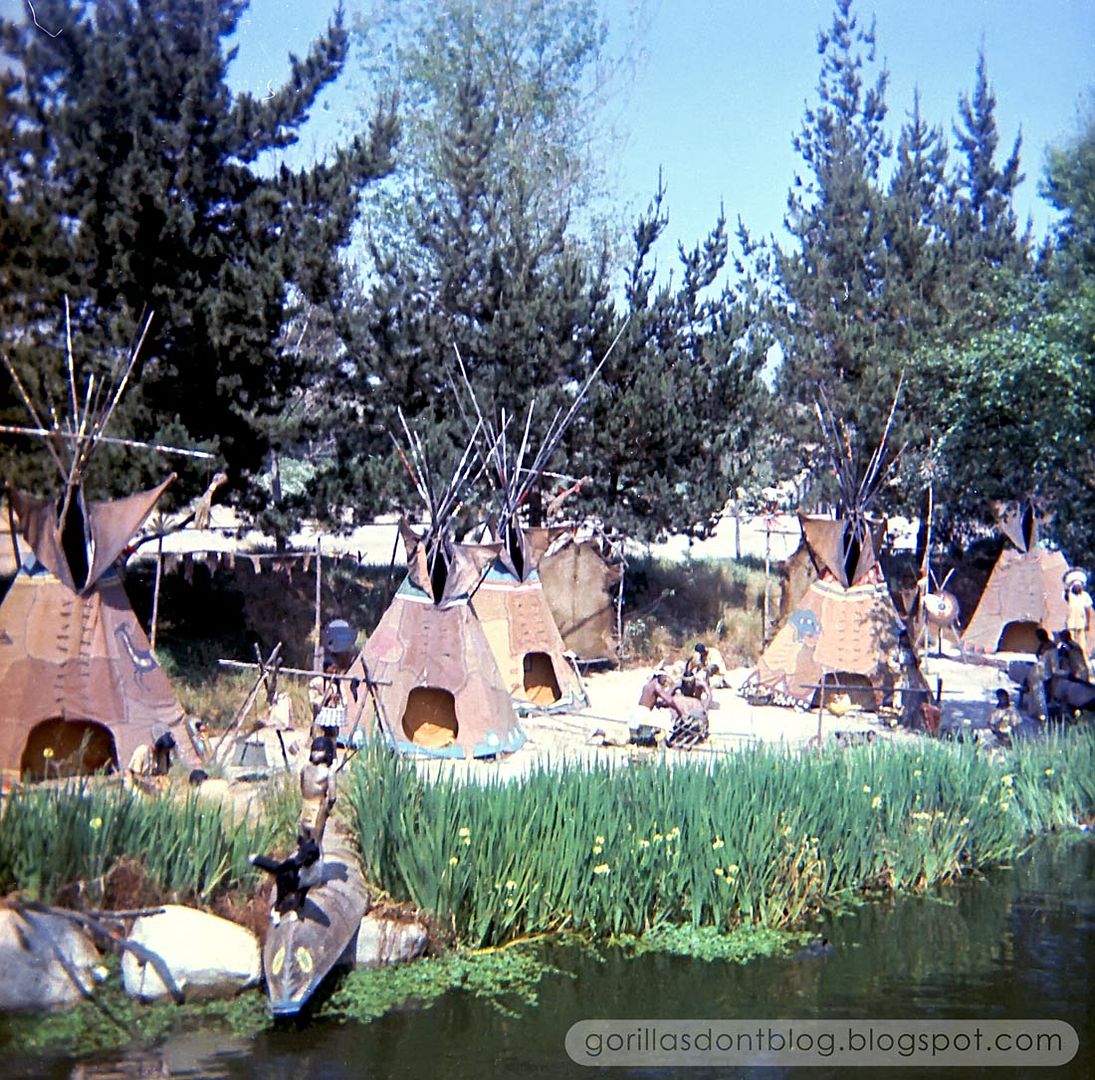 And finally we have a fun photo looking down on the Autopia (taken from the Peoplemover, I think). The dreaded center rail has been added, which means that this is post-1965. There appears to be some sort of traffic jam in the lane to our right; a cast member has his foot on the bumper of that yellow car. Somebody probably stalled - it happened to me more than once.