You've seen literally hundreds of pictures of Disneyland's mighty Matterhorn on GDB (thanks for your patience); but today's first image is a real beauty that still makes me smile and remember how excited I used to get when I could see that snow-capped peak in the distance. Perhaps it's the fact that the mountain is bathed in brilliant sunshine, and set against a clear cobalt-blue sky. And I still find the li'l round Skyway buckets to be charming!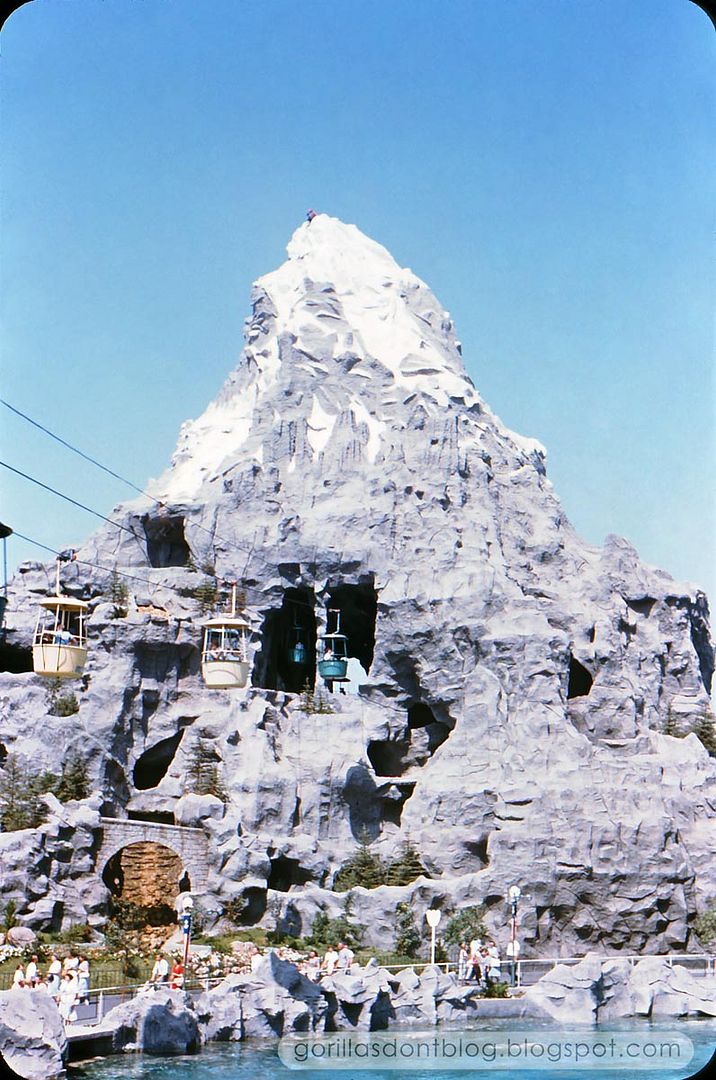 Of course the Matterhorn was brand-new in 1959. Here it is from the other side (from Fantasyland).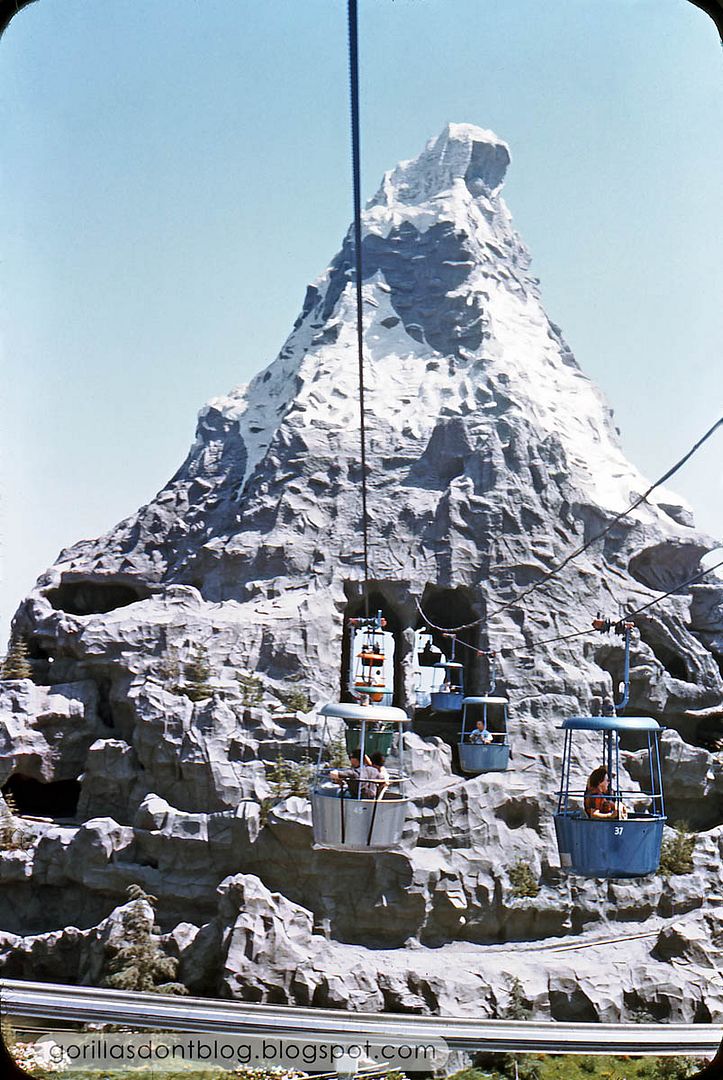 It's a shame this picture turned out blurry; but it was still worth including to give some of you a sense of what it was like to move through those large caves, high above Tomorrowland.