Here are three snoozetastic Leftuggies™ (known to most people as leftovers) - previously unposted scans that are sure to put you to sleep immediately.
By 1963, animator/Imagineer Marc Davis had put his stamp on the Jungle Cruise, introducing small tableaus with gentle humor. This example is a weird one! "So, we'll have the mother elephant with her rear end facing the folks in the boat. Flanking her will be two baby elephants." "And....?". "That's it, my homey. It is existential or Kafkaesque or something". "Oh. Ha ha?". I have noticed that a lot of the scenes involving elephants, particularly around the bathing pool, could undergo small changes, and in some cases would just vanish or move to other locations.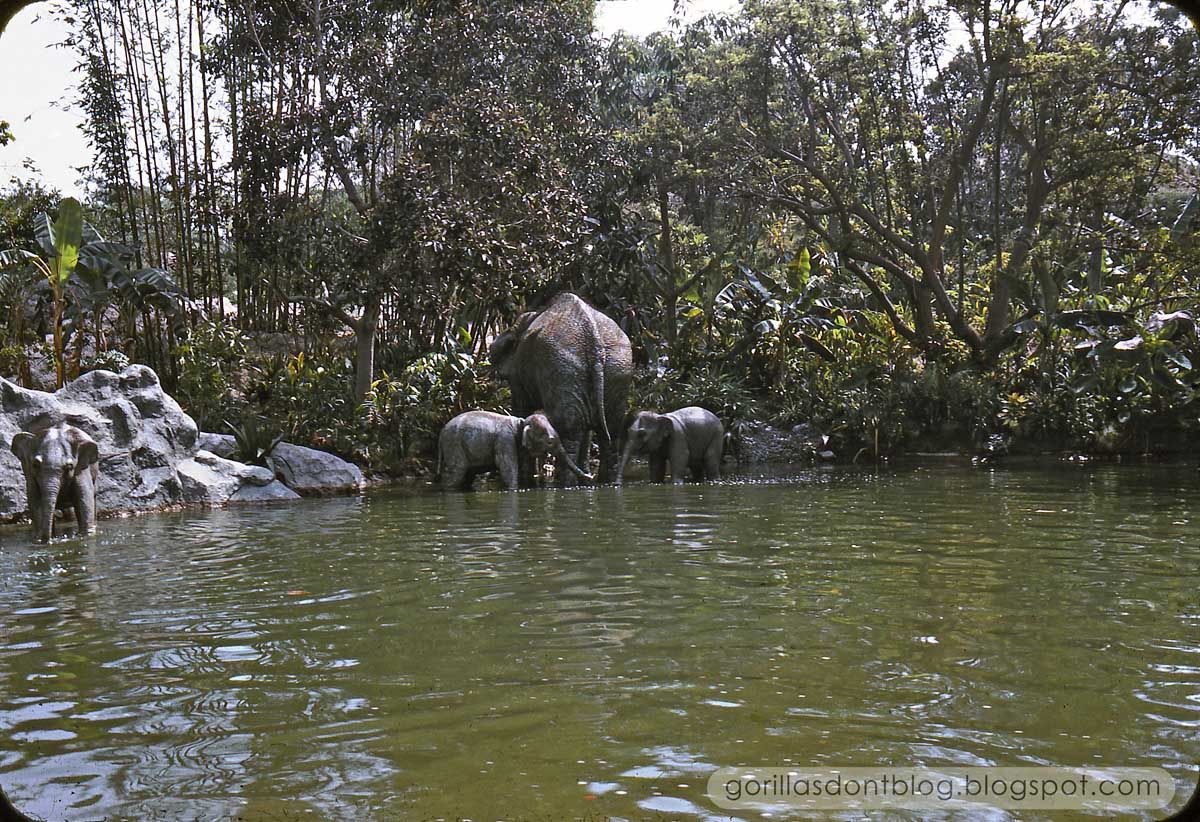 "Here comes the sub, doobie doo doo...."; it's one of George Harrison's most beloved songs. And the only one about a Disneyland attraction! One might expect an attraction involving nuclear (nucular!) submarines to be hard-edged, cold, and intimidating. But this ride involves colorful lagoons (surrounded by nice landscaping) and fanciful underwater settings.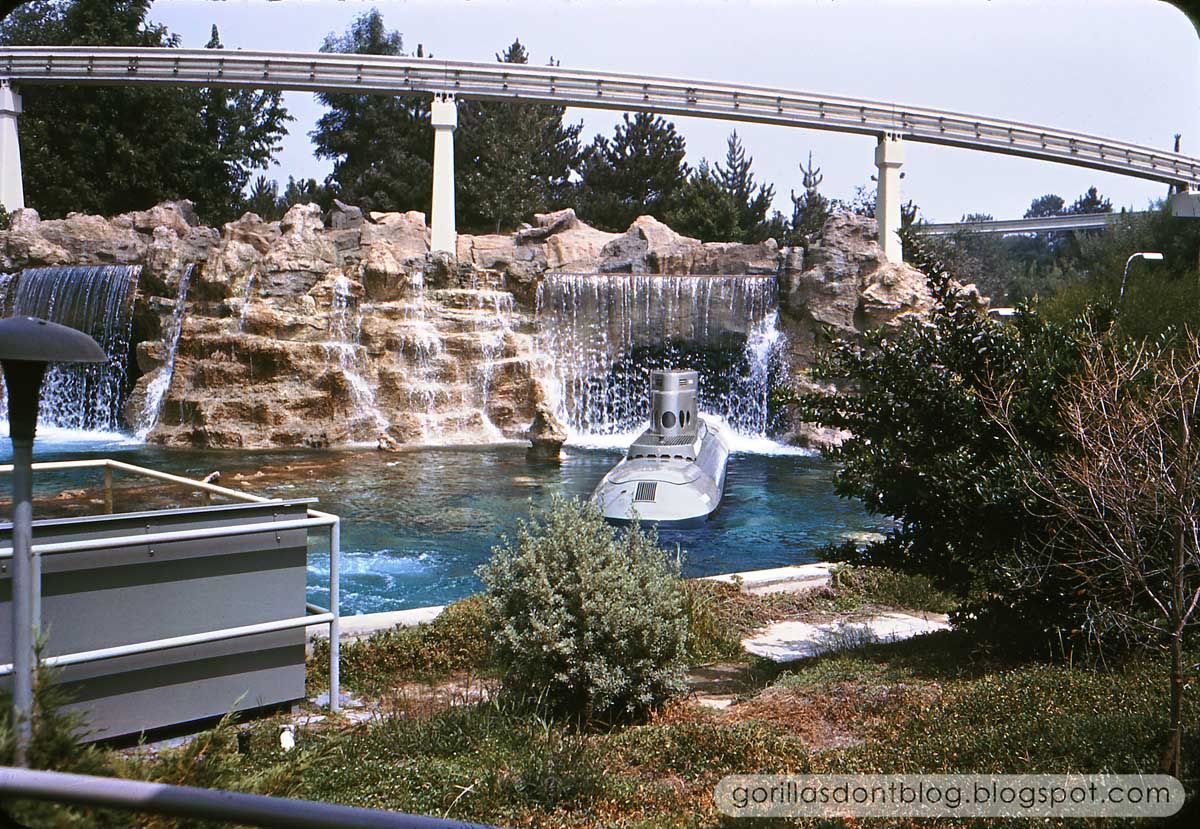 Geysers and multi-hued paint pots help make this part of the desert a real Nature's Wonderland. The hat in the foreground helps too.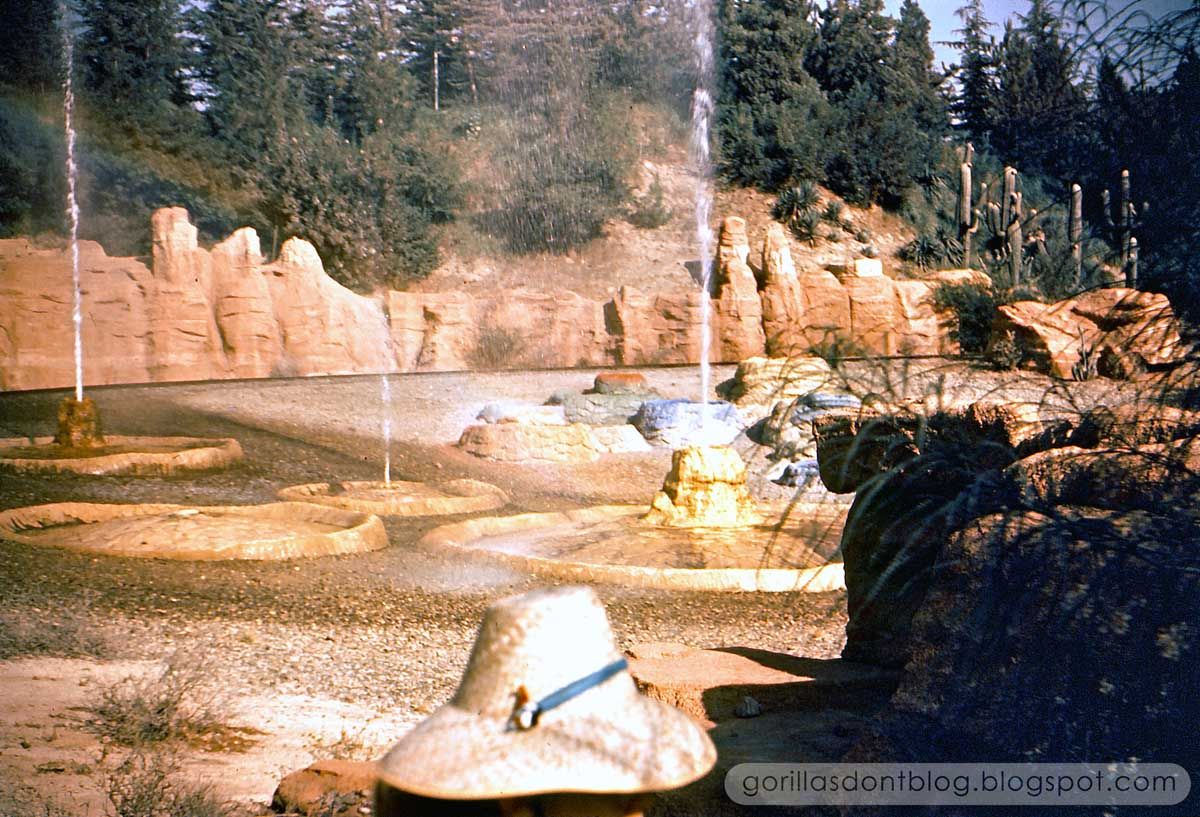 There will be more Leftuggies™ to come, you can count on it.