From 1949 until 1965, fans of the Old West could drive to Simi Valley, California to visit the Corriganville Movie Ranch. Named after owner Ray "Crash" Corrigan (B-movie actor and stuntman), the property included caves, lakes, mountainous terrain, and lots and lots of boulders to jump off, fall off, or hide behind. I regularly drive on the 118 Freeway right where Corriganville used to be, and those rocky hills look much the same today.
This first photo is a great shot looking down the main drag of the western town. It was only a small part of the approximately 2000-acre property. There was also area called "Fort Apache", a "Corsican Village", a "Mexican Village", and "Robin Hood Lake", to name but a few of the features found there.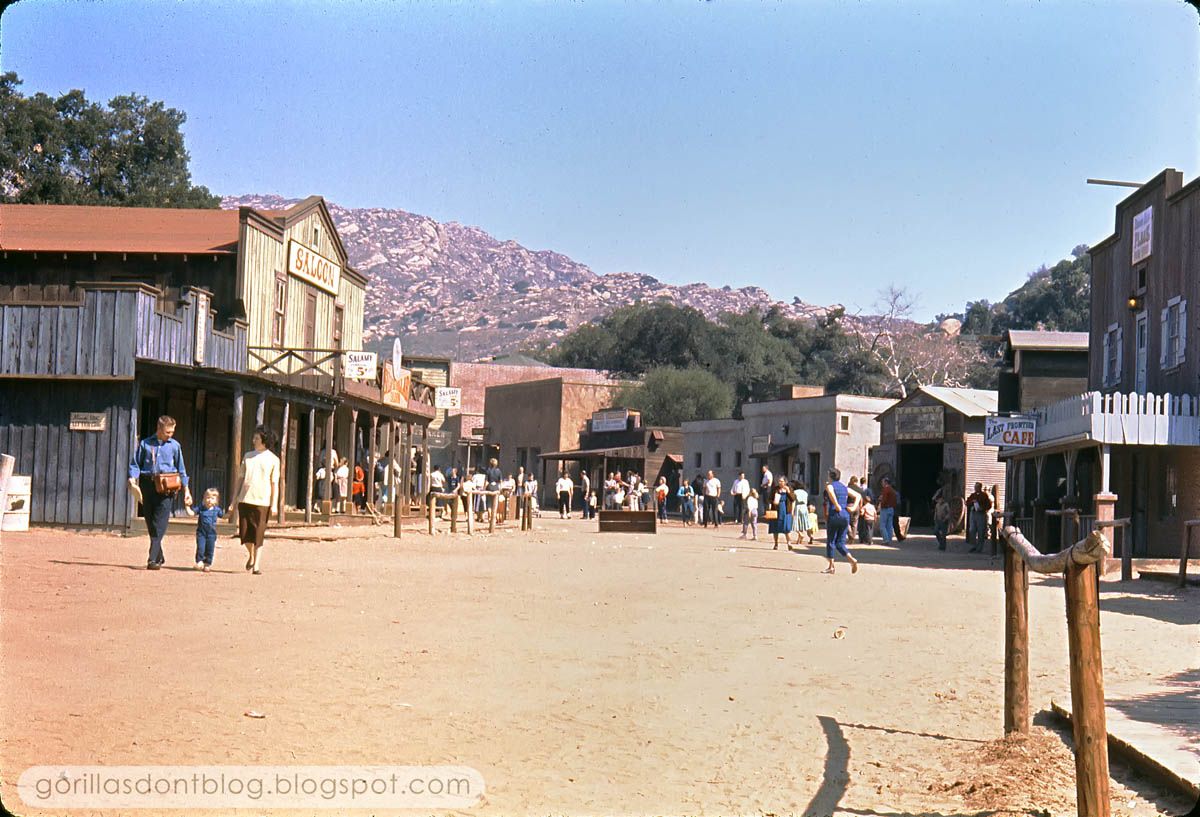 Looks like they had a pretty good crowd, considering the fact that Simi Valley was a bit off the beaten path. Notice the sign for 5¢ "salamy" sandwiches. Can't you just picture the Lone Ranger riding into this town?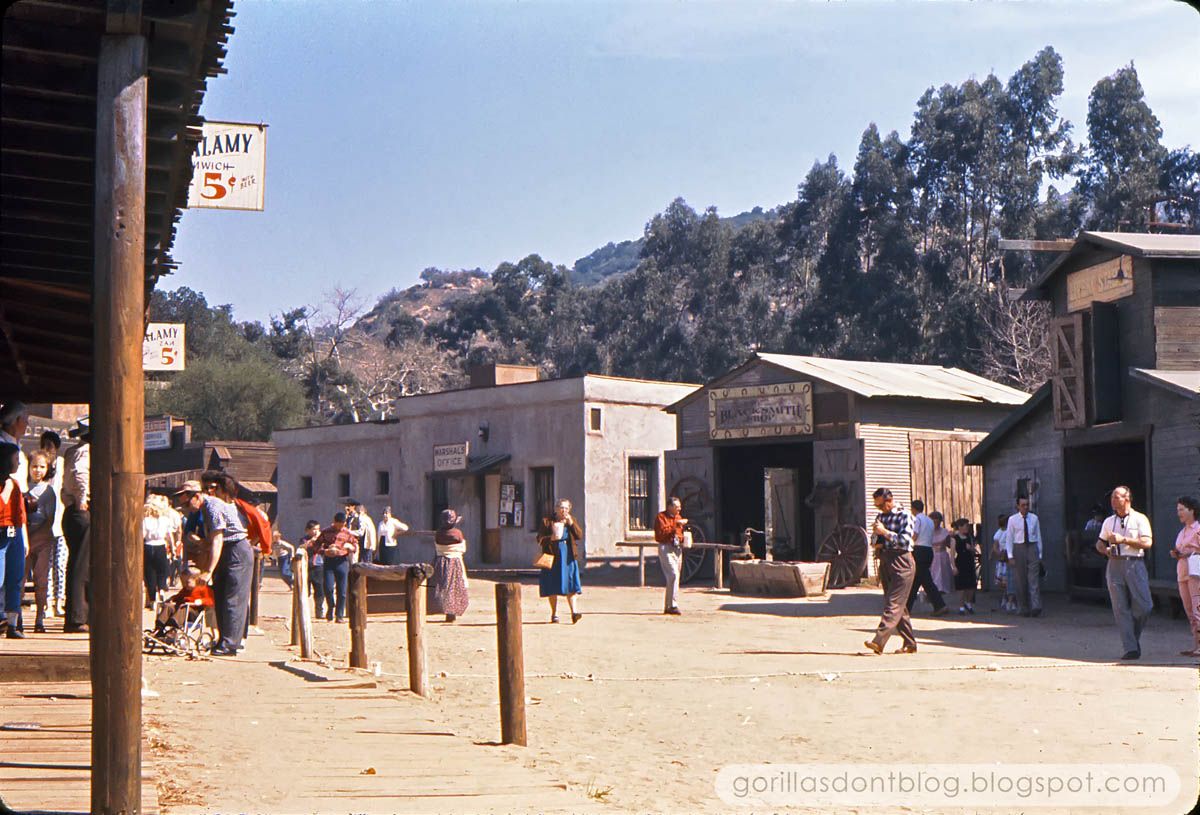 You've got to have daily gunfights at a Western town, and here is the terrible aftermath. I see at least three corpses, so the public definitely go their money's worth! In 1965, Crash Corrigan sold his movie ranch to Bob Hope (reportedly for millions); Bob changed the name to "Hopetown" in 1966.