About two months ago, the medieval "Fantasy Faire" debuted at Disneyland, forever replacing the old Carnation Plaza Gardens. Beloved as a place to hear live music and enjoy some dancing, this venue was admittedly a ghost town during the day. Why didn't they use this prime location as a major dining venue? Who knows.
There it is, looking almost completely deserted. I always found the red and white colors to be cheerful and festive. The pathway under the sign is calling to me...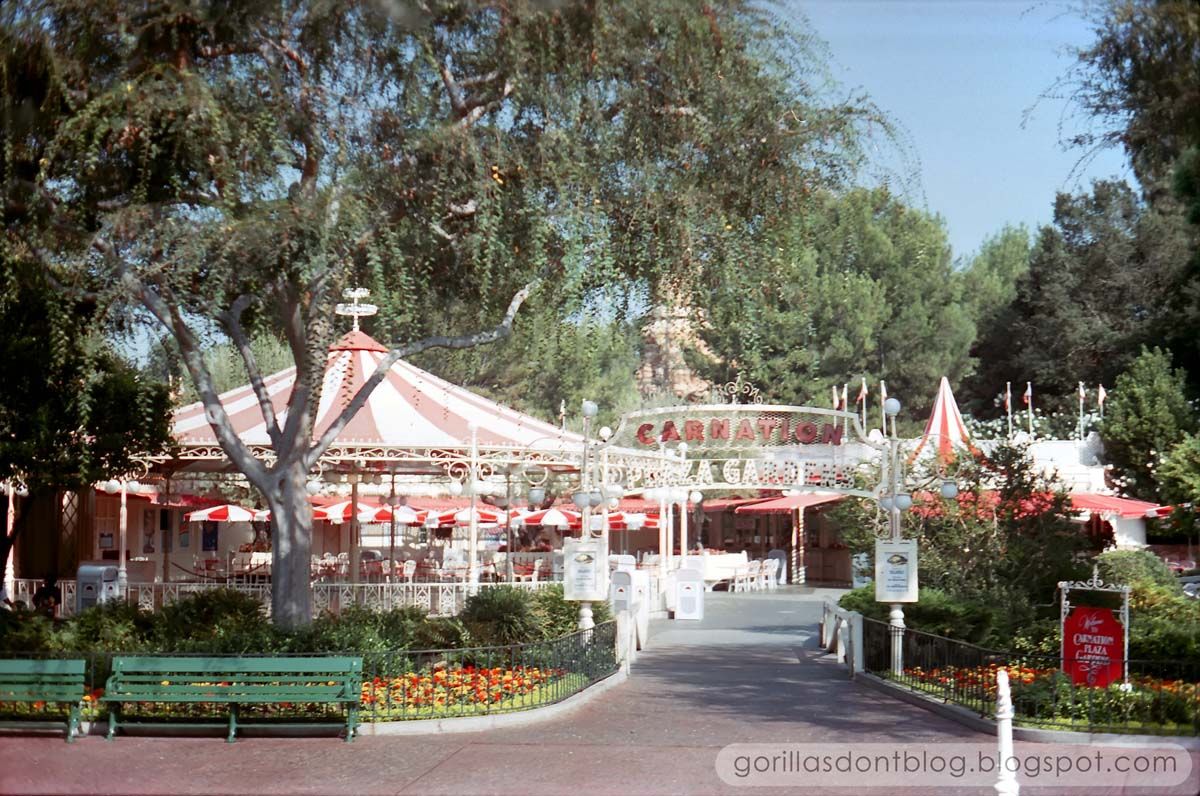 The lush landscaping made the place very inviting too; looking at this photo, you would never guess that the hub was mere steps away.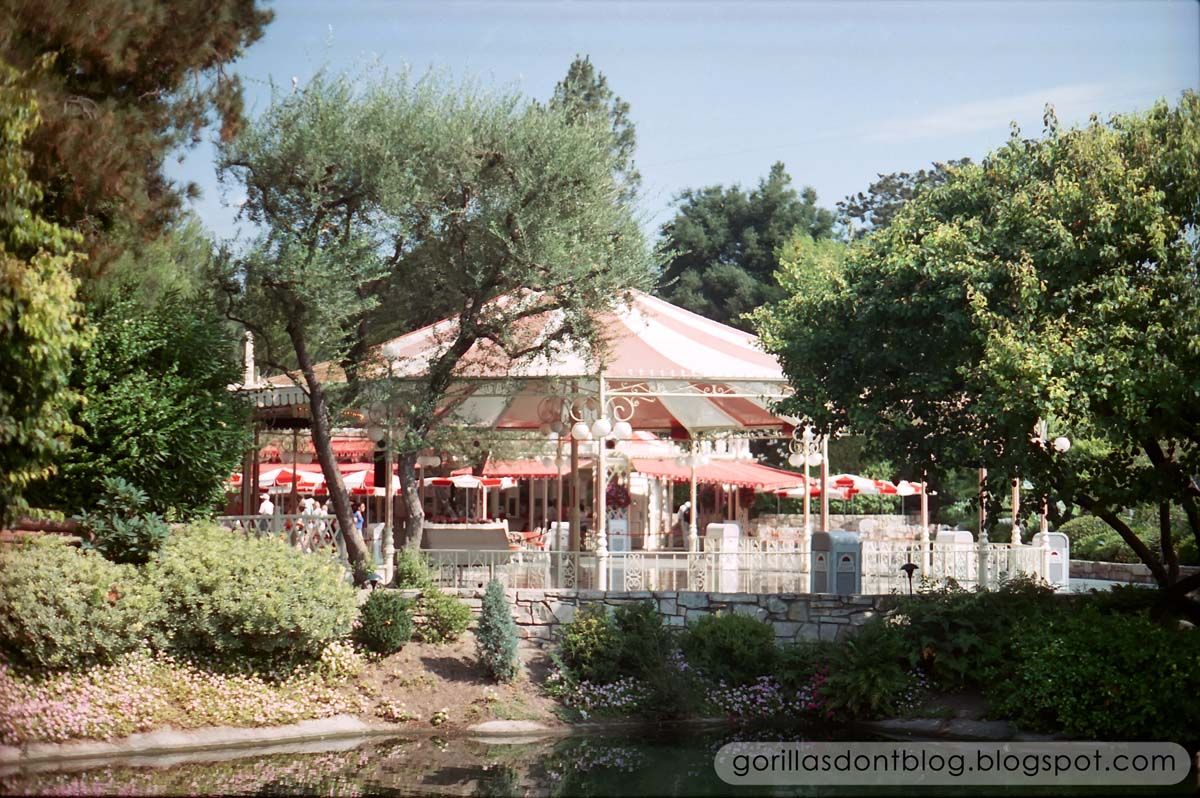 There should be a long line of people beneath that red awning, waiting for their ice cream treats! I can only assume that the 1985 purchase of the Carnation company by Nestlé, which discontinued the brand (although they allowed it to still be used in Disneyland) had something to do with this area's demise. Sharp eyes might spot part of a Peoplemover poster beneath one of the umbrellas - even though the attraction had closed the previous year.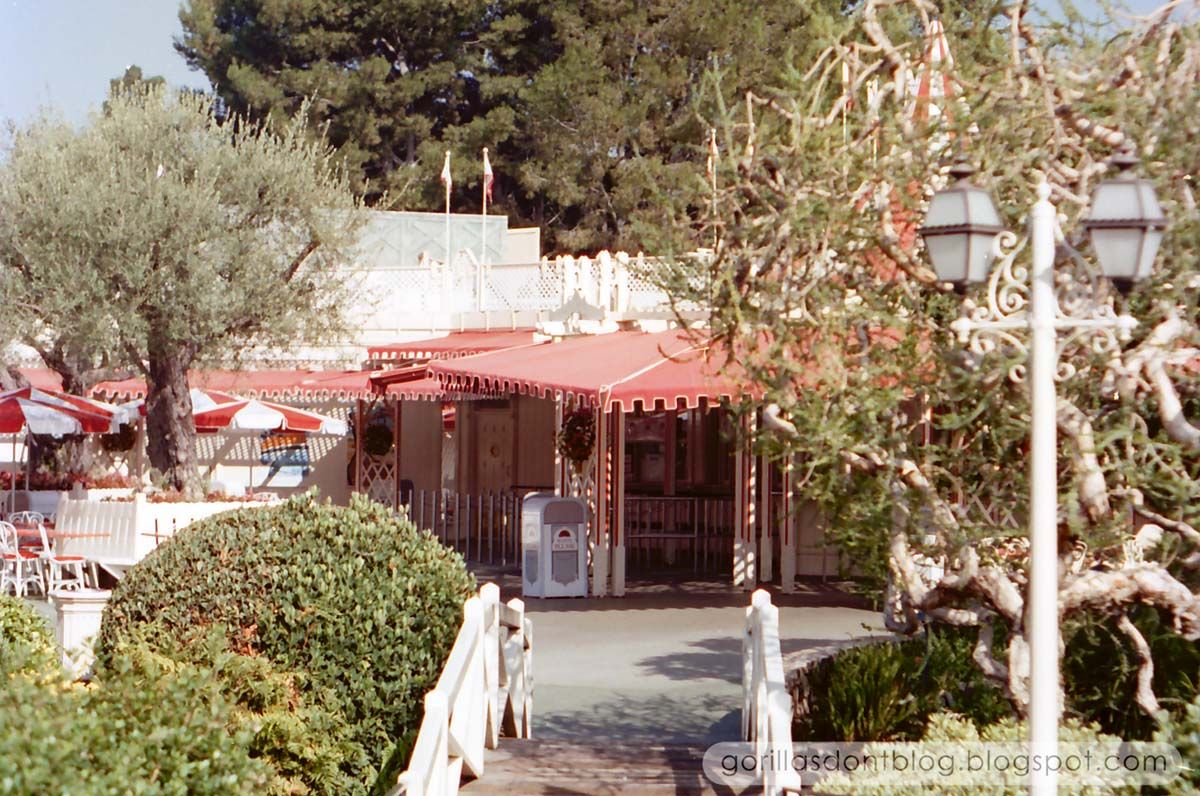 And here's one last look at the tented pavilion where so many legendary Big Bands performed over the years. At least we still have our memories!