The remaining portion of my collection that has yet to be scanned grows ever-smaller, and that includes these 35mm negatives from the mid-1990s. So I'm down to "whatever is left"! Anyway, today we will stay near the life's blood of Frontierland - the murky green waters of the Rivers of America. I feel right at home since my Vulcan blood is also green.
This is a terrific picture of Cascade Peak, a beautiful feature seen near Rainbow Ridge (back when the Mine Train was still there). One of the canoes has narrowly avoided a dunking beneath the roaring waterfall, which I'll bet was lots of fun. Who would have imagine that Cascade Peak would be torn down just a couple of years later?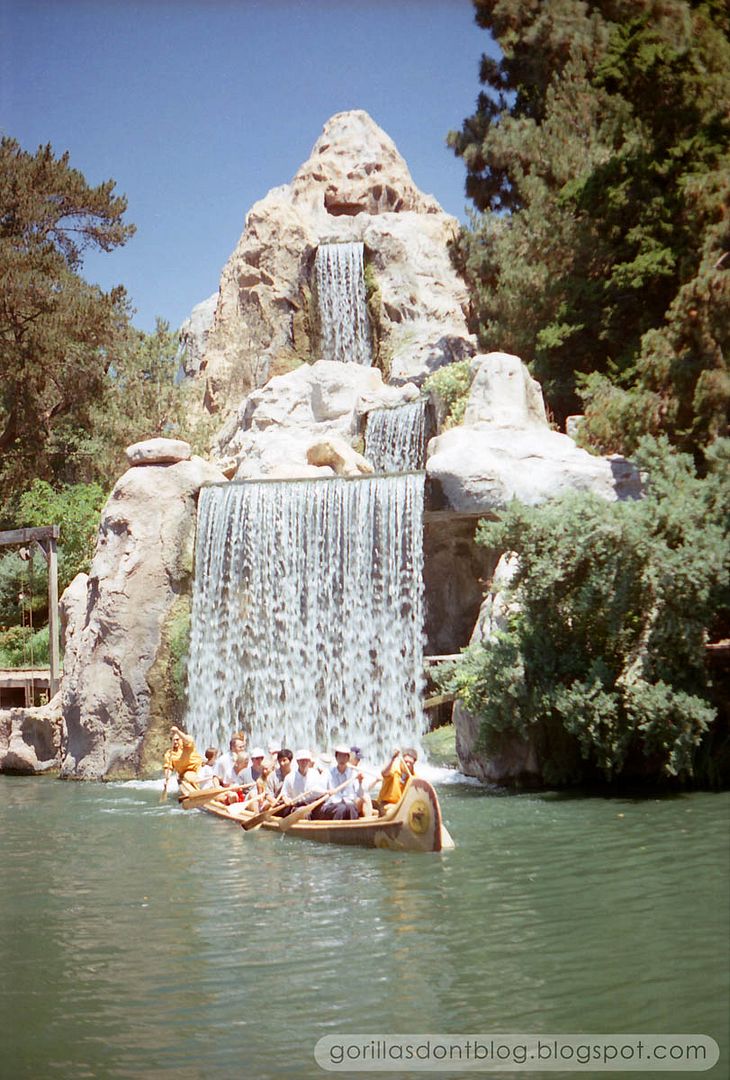 "Gullywhumper" is just a fun word to say. Go ahead, try it. The louder the better! The 'whumper is just about to pass one of Cascade Peak's little side waterfalls (did it have a name?). I sure regret never riding a keel boat at Disneyland.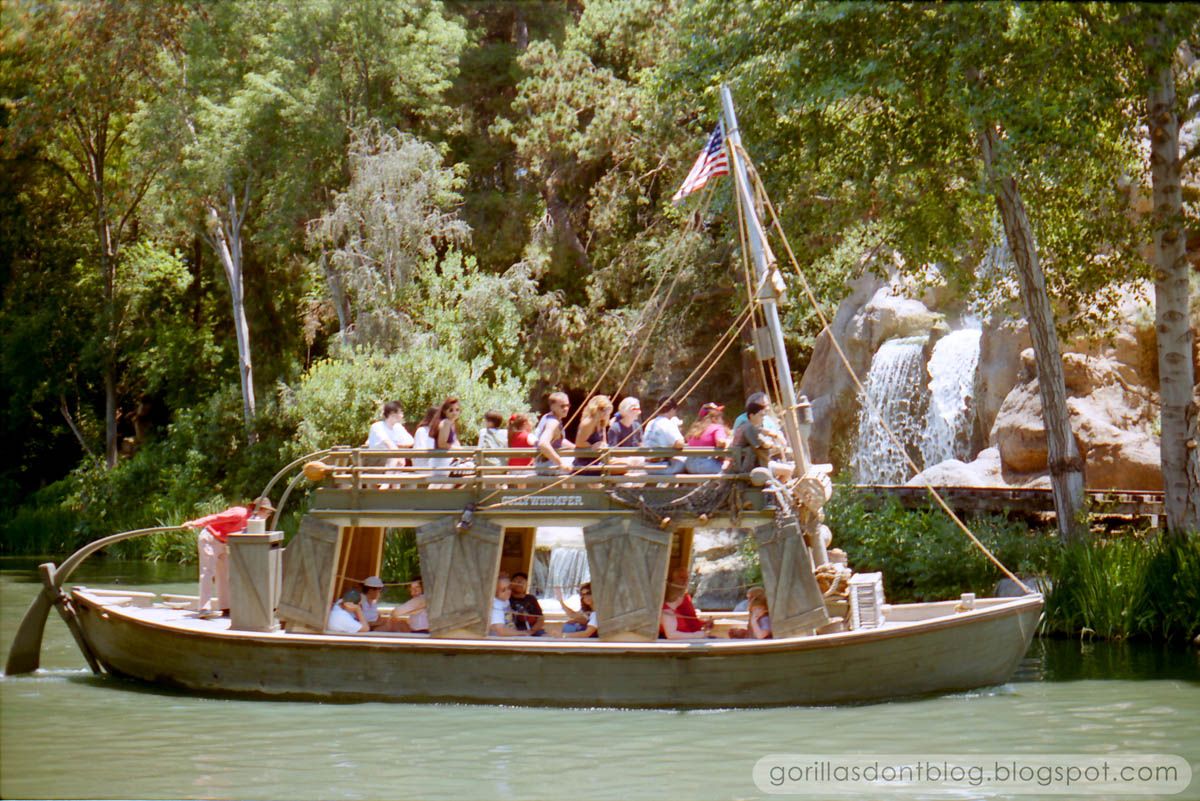 Uh oh, it's those teenagers, racing their canoes again. No respect for other people! It's all fun and games until somebody gets wet.