Today we're going to spend a minute or two in San Francisco's "Fisherman's Wharf", a popular tourist attraction found at the northern waterfront area. Wikipedia sez that it
"... gets its name and neighborhood characteristics from the city's early days during the Gold Rush when Italian fishermen settled in the area and fished for Dungeness crab. From then until the present day it remained the home base of San Francisco's fishing fleet"
.
This first great picture is undated, but probably from around 1950 (or perhaps even earlier?). I love the late afternoon light and the rows of beautiful vintage autos! "Alioto's" and "Fisherman's Grotto" are two restaurants that you can still eat at today. The area is considered kind of a tourist trap these days, and I haven't been there for years, but I still remember my simple but excellent meals of clam chowder and sourdough bread, and a glass of wine.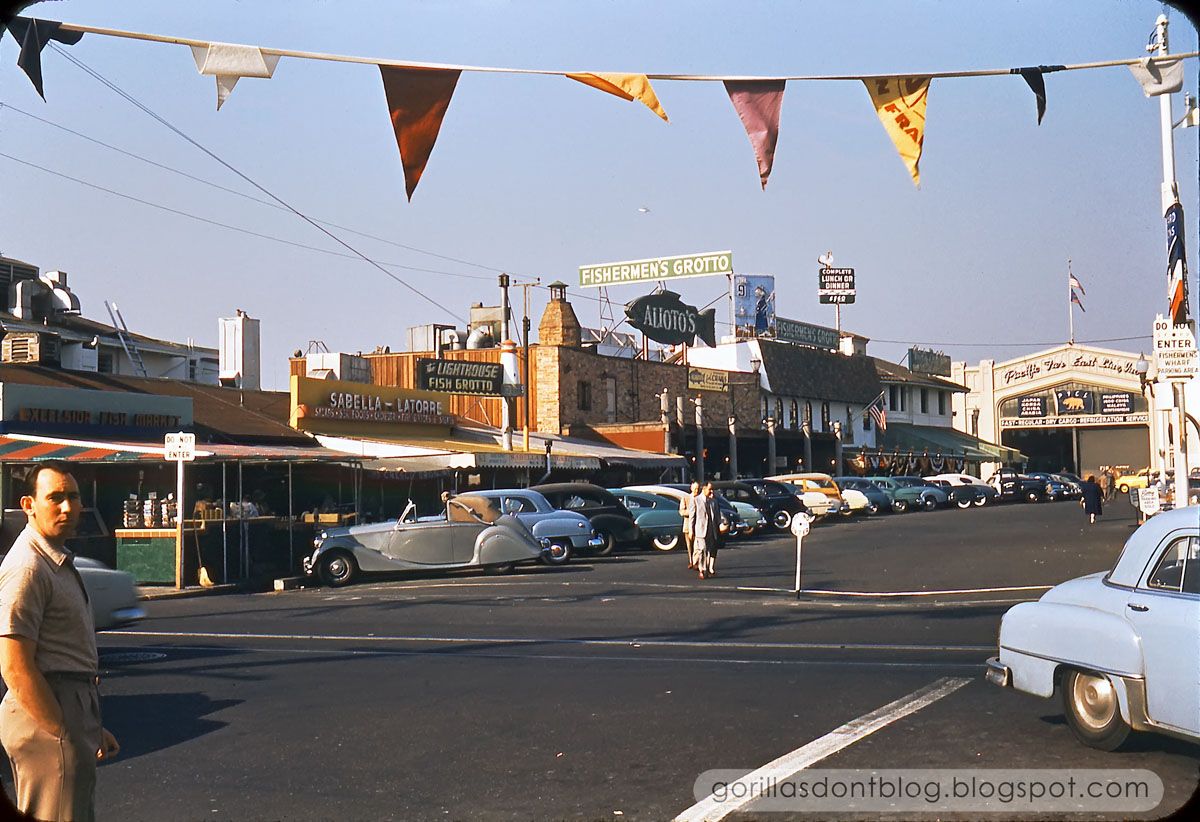 Here's another photo, focusing on Fisherman's Grotto circa 1954. The bright blue sky and spots of vivid color really bring this picture to life. And oh man, more cars! Two-tone paint jobs were the thing.