Today I am sharing the first two pictures from a batch of vintage slides from the mid-1950's. They nicer than usual!
Here's a great view of Goldie's Place. Get yourself a room, maybe take a hot bath (the first one in months!), and enjoy the company of Goldie's gals (you can see a girl looking out each of the upstairs windows). The leg that is sticking out of the side window is one of my all-time favorite details; every now and then it would kick fetchingly, driving men wild!
OK experts, tell me if I'm wrong, but is that box just to the right of the kicking leg a sort of periscope (used so that Sad Eye Joe in the Town Jail can see who is talking to him)?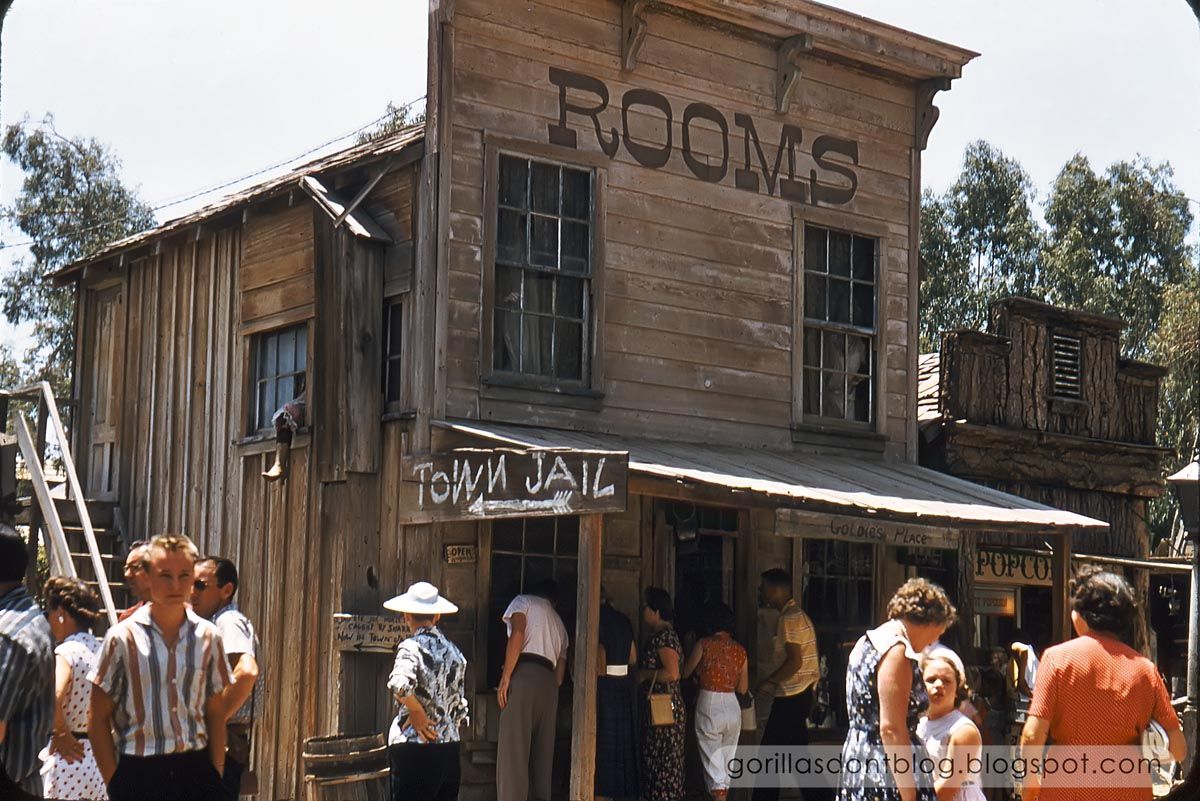 Things are a little quiet over at the Gold Mine... there are plenty of lookers, but only one little prospector. The guy with his arms crossed reminds me of Ward Bond, manly-man actor from about a million John Wayne movies. The other guy reminds me of Floyd the barber (those are two references that you will only get if you are over a certain age)! On second thought, maybe the dude on the right reminds me of Ron Swanson.