Some people would consider today's items to be worthless garbage. But I prefer the collector's favorite term, "ephemera"!
ephemera: əˈfem(ə)rə
-
items of collectible memorabilia, typically written or printed ones, that were originally expected to have only short-term usefulness or popularity.
Yep, that just about covers it! Let's start with this very pink bag from Taylor & Hume's Magicland over at the Disneyland Hotel. Taylor & Hume also ran the Magic Shop on Main Street (and, I think, Merlin's Magic Shop in Fantasyland). It's a
plastic bag
, for garshsakes, so avid lovers of paper collectibles will despise it. But I like it! I got this for 99 cents, and the seller thought it was from the late 1960's. I'm guessing that it could be from the 1970's. Let's go buy some magic tricks and liquor.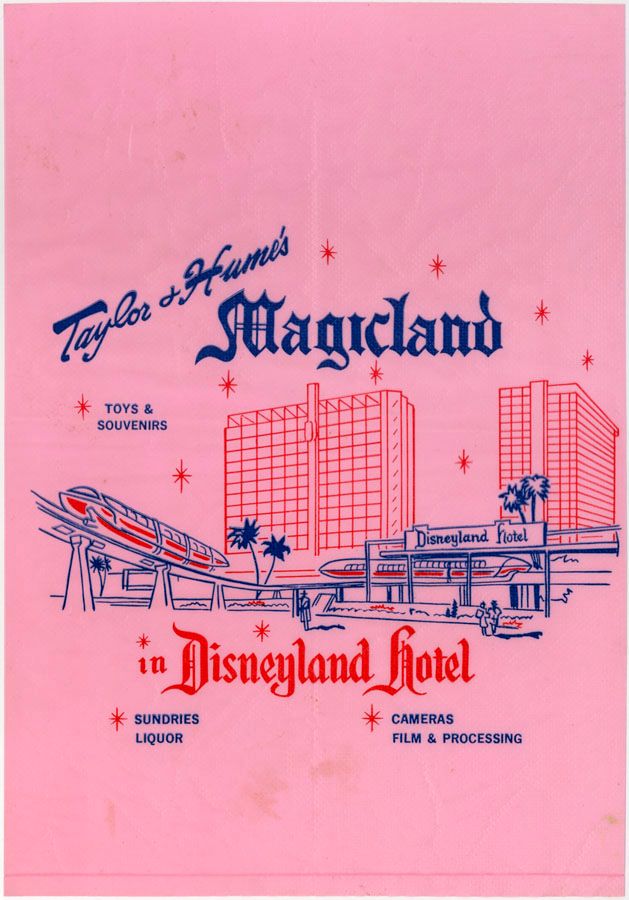 Here's a neat little throw-away item (that is,
normal
people would throw it away) from the Chicken of the Sea Pirate Ship in Fantasyland. I'd like to think that the white sword was run through a delicious tunaburger. (See the recipe on
Kevin Kidney's wonderful blog
). There is no date, but it has to be 1969 or before. I love the original CoS mermaid!